It was during high school that Adrian and Vicki met. They feel in love and just like all young lovers, they thought they would be together forever. Unfortunately, their relationship ended. However, Vicki left Adrian with a Christmas gift that would go unopened for 47 years. Adrian was absolutely shocked when he did finally see what was inside.
The Box
Adrian Pierce and Vicki Allen met when they were 15 years old attending high school in Toronto in the 1970s. They were inseparable! They thought that they would be together forever and get married one day. To symbolize their relationship, they kept an unopened box.
True Love
It was more than just a fling for these high school students. They were truly and deeply in love with each other. Although, they had a sense that their romance wouldn't make it passed high school.
Holiday Season
The holiday season is perfect for couples because they get to snuggle up with a good Christmas movie and keep each other warm. That's exactly what Adrian and Vicki did one holiday season they were together.
Christmas
There's something magical and special about Christmas, especially when you get to spend it with someone you love. Adrian and Vicki couldn't wait to celebrate the holiday together. Unfortunately, it didn't turn out as they had hoped.
Christmas Surprise
Adrian felt pretty confident in his relationship with Vicki. Unfortunately, Vicki didn't feel the same way. That December, she broke up with Adrian to pursue her own dreams and take a different path in life.
Grieving
Adrian was heartbroken that Vicki had left him. There's no worse time to break up with someone than during Christmas. At first, Adrian was angry, then sad, and then he finally came to accept the outcome of their relationship.
Tradition
When Vicki broke up with Adrian, she left him with a small blue gift. Although, still angry, Adrian never opened the present and threw it aside. Each year Adrian would put the gift under the tree, but never opened it.
Vicki's Path
Adrian slowly forgave Vicki for breaking up with him. Of course, he still cared about his first love and wished the best for her. Although, he always wondered what became of Vicki after she left him.
Moving On
Breakups are some of the hardest times in your life. Heartbreak is not easy to get over. However, Adrian was able to move on from his relationship with Vicki and meet the woman he was supposed to end up with.
A New Love
Adrian met Janet some time after his breakup with Vicki. She was the perfect girl for him! Even though he was with Janet now, he would still put the unopened gift from Vicki under the Christmas tree each year.
Marriage
After a while of dating, Adrian and Janet decided to tie the knot. They lived a happy life together and even had a few children together. When their children saw the unopened gift from Vicki under the tree, they were confused as to why it was there.
Family Secret
Adrian never explained to his children why he put the gift under the tree when they were growing up. It was always a mystery to them. He didn't feel a need to let them into his own personal tradition.
Asking Questions
As the kids grew older, they started to ask questions about the strange gift under the tree. For years Adrian would make excuses and talk around the subject, leaving his kids in the dark about the gift.
Pushed to the Limit
Finally the questions became too much and Adrian knew that he finally had to tell the truth about Vicki and the present. He explained to his children who Vicki was, the relationship they had, and how she broke his heart.
Facebook
Adrian couldn't help but wonder where Vicki was so many years later. So, he decided to take to Facebook and see if he could connect with anyone who may have information about her. Little did he know that his post would soon go viral.
Fake Accounts
When news outlets and social media influencers picked up his story, Adrian had new hope of finding Vicki. Unfortunately, he didn't expect that he would have to face people pretending to be Vicki or offer fake information about her.
Help from a Mutual Friend
After weeding through impersonators and fakes, Adrian finally came into contact with a mutual friend of his and Vicki's from years ago. This friend would be the link to Vicki that Adrian had been waiting for.
Reunited At Last
Adrian couldn't believe his luck at finding Vicki through Facebook. She was absolutely shocked when she received his message. Eventually, the two made plans to get together and meet again in person.
Media Attention
After Adrian's Facebook post had gone viral, news stations wanted to broadcast the reunion between the high school sweethearts. Being the selfless people they are, Adrian and Vicki agreed to broadcast the meeting, but instead of soaking in the attention for themselves, they decided to do it for charity. In the end, they raised $1,300 for the Christmas Bureau in Edmonton.
Opening the Gift
It had been 47 years since the couple was together. In 2018, Adrian finally decided it was time to open up the gift Vicki had given him when they broke up. Vicki was shocked to find out that he had kept it for all of these years and never once attempted to unwrap it.
The Gift Revealed
Adrian opened up the gift during the broadcast. It turns out the gift was a book of comic strips by Kim Grove called Love is: New Ways to Spot That Certain Feeling.
The Book
Inside the book you can find comics of a couple showing the little things they do for each other to show how much they love each other. They were so much more than just comic strips to Vicki and Adrian, though. They had a special meaning in their relationship.
The Reason Vicki Left
After all of these years, Adrian finally found out why Vicki had left him so abruptly. It turns out she had kissed another guy while they were together. She ended her relationship with Adrian so she could pursue a relationship with this man.
Getting Published
Adrian and Vicki decided to share their unique love story by writing a novel and publishing it. The book documents their relationship, their separate lives, and how they found each other again after almost half a decade.
Televised Interviews
Once the book was published, Adrian and Vicki were asked to sit for some interviews on television. The media couldn't get enough of the high school couple.
Coming Full Circle
Adrian never would have thought that he would reconnect with his high school sweetheart. He now finds that he has the best of both worlds having Vicki as a friend in his life and his loving wife Janet by his side.
Inspired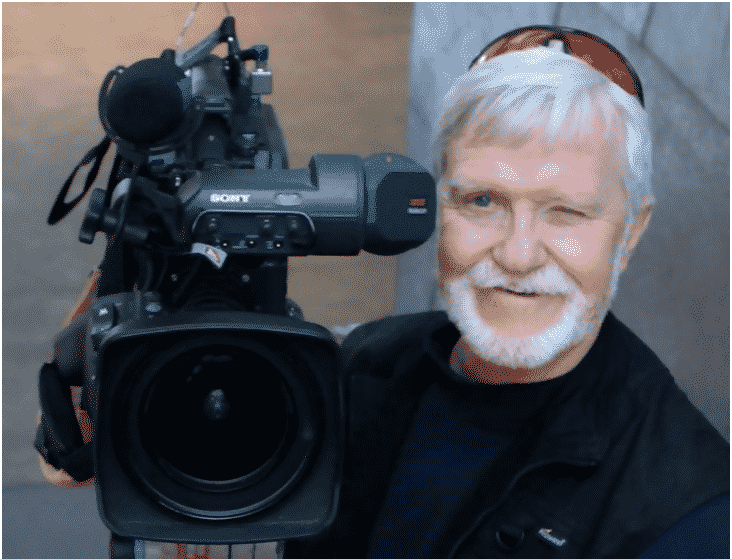 Adrian kept riding the wave of how inspiring his love story was and decided to start making a documentary about it. It still has yet to be released, but we can't wait to see what he comes up with!