Taking photographs of tornadoes, lightning, storms, blizzards and other natural wonders can be extremely dangerous when it comes to the harsh weather conditions. Marko Korošec chases these types of weather and captures some breathtaking photos of 10 Images of Sculptural Ice on a Mountain in Slovenia.
On December 9th, 2014, he snatched a great opportunity to capture extreme weather at it's most beauty. He went on top of Mount Javornik in Slovenia to take photographs of ice and snow formations after a long period of strong winds and freezing fog. he states:
I love extreme weather and seen a lot, but this was just above my imagination what I experienced earlier this week," claims the photographer. "[Hard rime] was 100-150cm deep at some most exposed places. It reminds of extraterrestrial creatures like in the Sci-Fi movies.
More info: markokorosec.net | 500px | Facebook (h/t: colossal)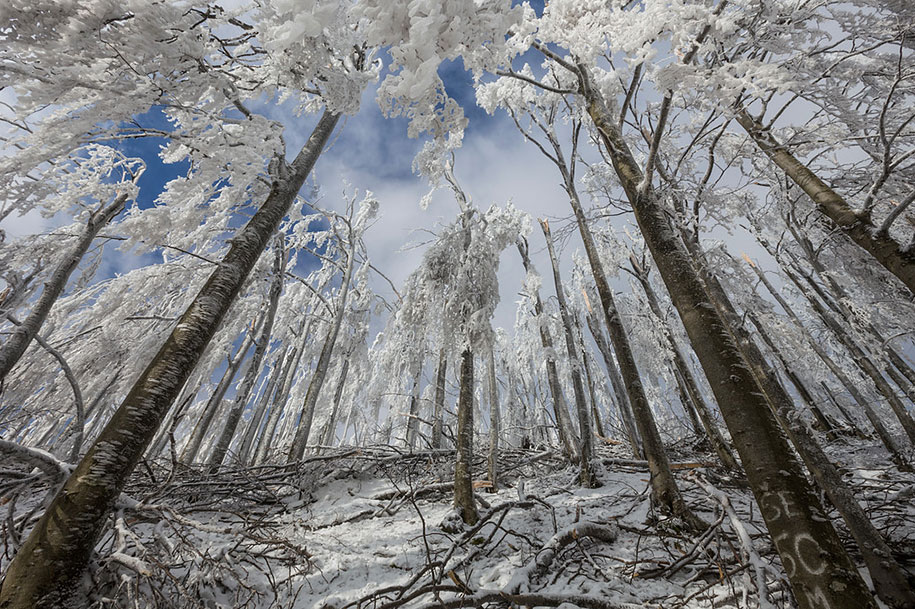 [mashshare]