Two artists from Ukraine, Anya Stasenko and Slava Leontyev have created some small mystical like creatures made from porcelain. The porcelain creatures are extremely imaginative and look very adorable! Their highly detailed features teamed up with wonderful color schemes create these cute characters that looks like they're fairytales.
Most of these porcelain creatives measure anywhere from 4 to 40 cm, which makes them very tiny. You may be surprised to know that Stasenko and Leontyev aren't trained to work in ceramics. One of them is a graphic artist, while the other teaches painting. They chose ceramics for economic reasons and because it's fairly easy to work with.
They are both very humble about the work they create, saying that their creatures are nothing remarkable as they are not trained in ceramics. We think these 18 Fairytale Porcelain Creatures By Ukrainian Artist Duo are pretty damn cute and beautiful!
More info: farfora.com (h/t: laughingsquid)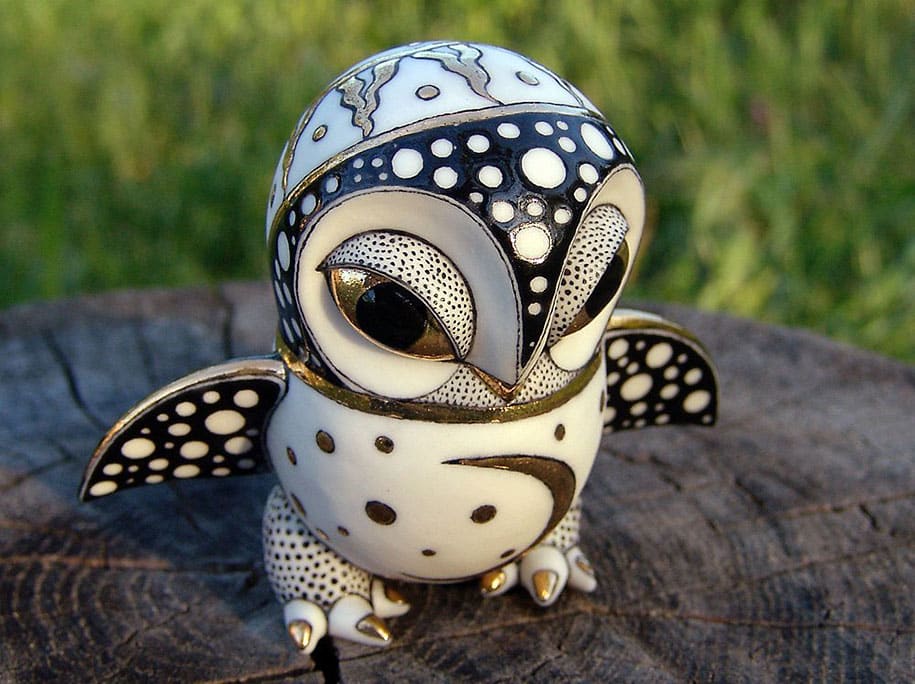 [mashshare]