Here's a collection of Video Plugins for WordPress. Video Plugins make it easy when wanting to show videos on your WordPress blog. These plugins are all user friendly and support YouTube, Vimeo, Flash and many more.
Premium
Video Gallery WordPress Plugin /w YouTube, Vimeo
YouTube Premium Videos Integration for WordPress
HTML5 Video Player WordPress Plugin
Vimeo Video Player WordPress Plugin with Playlist
Video Player WordPress Plugin – YouTube/FLV/H264
Youtube SEO playlist for wordpress
Free
VideoJS – HTML5 Video Player for WordPress
Video.js is the most widely used HTML5 Video Player available. It allows you to embed video in your post or page using HTML5.
The flash video plugin for WordPress allows the addition of video (and other media) to a WordPress website using standards-compliant markup.
Stream Video Player for WordPress its one stop solution for high quality video publishing for web or iPhone.
Video Thumbnails simplifies the process of automatically displaying video thumbnails in your WordPress template.
Allows easy and XHTML valid posting of videos from various websites such as YouTube, DailyMotion, Vimeo, and more.
A filter for WordPress that displays videos from many video services.
This plugin will help you generate Google Video Sitemaps (XML) for your WordPress blog.
This is not just another video embed tool – it includes every functionality you might need for video and rich-media, including the ability to upload/ record/import videos directly to your post.
Get the most exciting FLV player in the internet, designed and modified to suit your WordPress websites.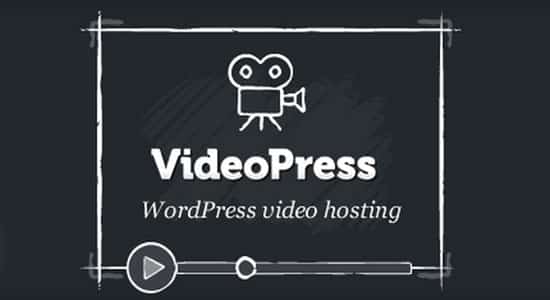 Manage and embed videos hosted on VideoPress. Requires a WordPress.com blog with the VideoPress premium upgrade.
Video Sidebar Widgets to display videos such as Vimeo, YouTube, MySpace Videos etc. Now with added shortcode and quicktag to embed video in post and pages.
MediaElement.js – HTML5 Video & Audio Player
Video and audio plugin for WordPress built on the MediaElement.js HTML5 media player library. Provides Flash or Silverlight fallback players for non-HTML5 browsers. Supports iPhone, iPad, and Andriod.
Cool Video Gallery is a Video Gallery plugin for WordPress with option to upload videos and manage them in multiple galleries.
Video Embed & Thumbnail Generator
Generates thumbnails, HTML5-compliant videos, and embed codes for locally hosted videos. Requires FFMPEG for thumbnails and encodes.
Smart Youtube is a professional WordPress Video plugin that allows you to easily insert videos/playlists into your post, comments and in your RSS feed
Secure HTML5 Video Player allows you to play HTML5 video on modern browsers. Videos can be served privately; pseudo-streamed from a secured directory.