Many of us use our Safari browsers without even thinking about adding extra extensions or what new tricks we could learn to make using our Safari browser a breeze! Today we'll be listing some genius Safari tips and tricks you need to know!
With some amazing extension for creating a theater like experience using, Turn Off The Lights, or RecoverTabs that reopens your previously opened tabs for when you accidentally close your browser along with heaps of keyword shortcuts you can learn for a smoother Safari browser experience!
These 25 Genius Safari Tips And Tricks You Need To Know are essential!
1. Create a theater-like experience while watching videos with Turn Off the Lights.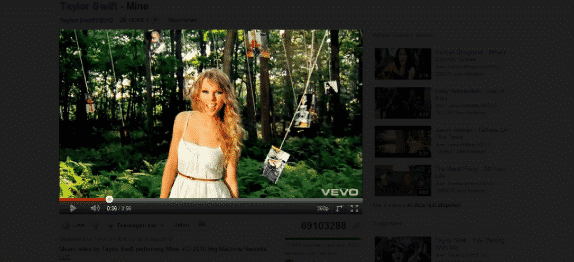 2. With the Safari Keyword Search extension, you can look up different websites (like Google, Amazon, and Wikipedia) for information right from the address bar.
For example, to Google Jared Leto, you'd just type "g Jared Leto." To look up the potato famine on Wikipedia, you'd type "w potato famine." More keyboard searcheshere.
3. ResizeMe automatically sizes pages to preset dimensions, making it easy to fit multiple windows on one screen.
4. RecoverTabs for Safari reopens all previously closed tabs with the Command + Shift + T shortcut. Phew!
5. For those on OS X Yosemite, see the full web URL (instead of just the domain) with the Full Path Safari Extension.
In Safari Preferences > Advanced, you can also enable "Show full website address."
6. Stop iTunes and App Store pages from launching the iTunes app with NoMoreiTunes.
8. Don't allow plug-ins (like Flash and Silverlight) to load on a webpage until you click with ClickToPlugin.

9. Essential keyboard shortcuts.
– Scroll in larger increments = Option + arrow key
– Close all tabs except for selected = Option + click the close button on the tab that should remain open
– Add link to Reading List = Shift + click link
– Add current page to Reading List = Shift + Command + D
– Switch between tabs = Control + tab
10. Close a page that's open elsewhere.
To use this feature, you'll need to be signed into iCloud on both your Mac (inSystem Preferences > iCloud) and iPhone or iPad (in Settings > iCloud).
Click the Show All Tabs button (circled in red) to see a list of pages open on other devices…
Nicole Nguyen / BuzzFeed
…Then you'll see a list of pages open on other devices. Hover over the page title and click the "x" to close.
11. Automatically resize windows to page width by pressing option + the green resize button.
12. Don't know what to read next? See what links people are sharing on Twitter and Facebook.
Sign into your Facebook and/or Twitter in System Preferences > Internet accounts. Then click the sidebar button (circled in red) and select the "@" tab.
If you don't see the sidebar button, control + click on the toolbar and selectCustomize Toolbar. Drag the sidebar button to the toolbar to add it.
13. Three-finger tap a link (on a trackpad) to see a preview of the webpage in a pop-up.
This only works in the latest version of Mac OS X Yosemite, 10.10.3.
First, open System Preferences > Trackpad > enable Look Up. Now, when you tap the trackpad with three fingers, you should see something like this:
14. Safari can suggest super secure passwords. Go to System Preferences > iCloud > enable iCloud keychain.
15. Pressing space in the address bar allows you quickly change search engines.

16. Clear history for a specified time period by going to Safari in the menu bar > Clear History and Website Data > selecting the time period.
17. Quickly add a website to Safari Favorites by dragging the little icon (AKA favicon) into the Favorites bar.
Nicole Nguyen / BuzzFeed
"Favorites" are the sites that show up in your bookmarks bar, when you open a new tab, and when you click on the address bar (shown here).
18. Press and hold the "+" sign to see recently closed tabs.
19. Turn on "Quick Website Search" to look up queries within sites like Wikipedia, Reddit, and Amazon.
Settings > Safari > Quick Website Search.
Using Quick Search in Safari.
Here's how it works: go to your favorite websites and use the search field to look something up. When you go to the Settings app > Safari > Quick Website Search, a list of those websites should appear (though, not all work).
So now, when you open Safari, and type "Reddit [search term]" in the URL bar, you'll get an option to search within Reddit itself.
20. Press and hold a tab to move it around.
Nicole Nguyen / BuzzFeed
This is the Tabs icon.

Nicole Nguyen / BuzzFeed
21. Tap the Tabs icon > Private to enable enhanced Private Browsing Mode. The UI should appear dark.
Nicole Nguyen / Buzzfeed
22. Is your iPhone storage full? Get back some data by going to Settings > Safari > Clear History and Website Data.
23. Scan your credit card, instead of painstakingly typing each number. This option should automatically appear during the checkout process.
24. Save a site for later by tapping the Share button > selecting Add to Reading List (AKA the Harry Potter icon).
To view your reading list, tap the Books icon and select the Glasses tab.
25. This icon of three bars means that you can read the article with just the text and its images. It's an easy way to make the text bigger!
via BuzzFeed