Recently we looked at 30 Weird and Creative Drinking Glasses, today we'll be looking at more fun and creative cup designs you'll love. In today's world many of us are addicted to coffee or tea, enjoying a nice hot drink in the morning helps us to wake up and start the day. We rarely take notice of the cup or mug we're drinking from, but in today's collection, these cups will grab your attention.
In today's post we've found 30 Fun and Creative Cup Designs You'll Love, these cups are you're standard, the designer has put thought and time into designing and creating some unique and interesting.
Tail Cups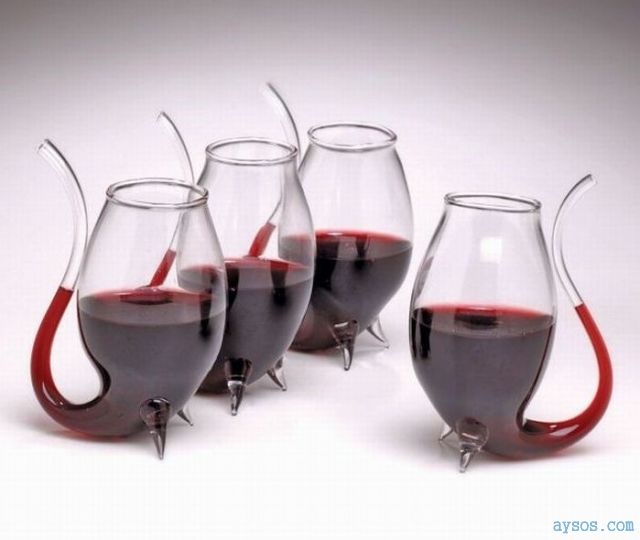 Designer: Kristina Porter
Shooter Ice Tray Cup
Via: TheFancy.com
Whiskers Cup
via: svpply
Chalkboard Mug
via: Marlaken
Coffee Mug that Stirs Itself
via: Dumpaday
Floating Mug
Designed by: The Floating Mug
Lap Mug
Available here
Eye Cup
Available here
Embrace Me Mug Lovers Cup
Available here
Keyboard Coffee Cups
Designed by: E Square
Available here
Lock Cup
Only the owner of the cup can use his shaped key to close the hole, pour the coffee and enjoy their drink.
Designed by: Efrat Gommeh
Moustache Mugs
Designed by: Peter Ibruegger
Slim Cups
These cups were designed for a "Combination of tradition and technology" project. The designer says: "My interpretation for this title was the way things get slimmer as technology moves forward."
Designed by: Sharona Merlin
Moustache Protector Mug
Image credits: guildofghostwriters
A similar cup is available here
Bitten Mugs
Available here
Grenade Mugs
Available here
Mr. Mug Lick
Available here
Mugtail Mugs

Available here
Eiffel Tower Mug Set
Available here
Bathing Girl Tea Cup Set
Designed by: Esther Horchner
Happy Fishermen Mug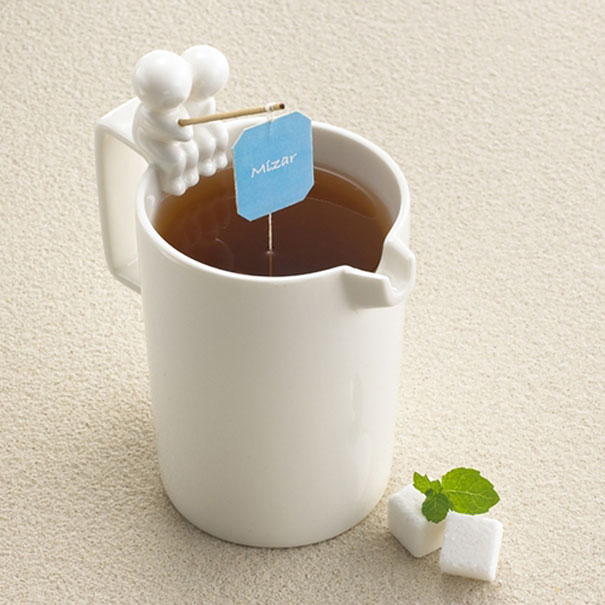 Available here
Cookie Monster Mug
Designed by: Samantha Ulrich | buy
Creature Cups
Available here
Panda Smile On Your Face Mug Set
Designed by: modcloth.com | buy
Giraffe Mug
Available here
Teeth Mug

Designed by: Megawing
Ironius: The Coffee Mug Iron
Designed by: Art Lebedev Studio
Mug With Fingers
Available here
 Zipper Mug
Designed by: Lee Weilang of Megawing

[mashshare]