Here's a collection of fantastic gaming logo designs for creative inspiration. These gaming Logo Designs include a variety of topics including Video Games, Arcade Games, Casino Gaming, board games & Gaming Companies. We all like to play games from time to time.
Whether it is gaming for money, such as slots, roulette or poker. Or story driven console games like Uncharted 4 : A Thief's End that send us the player on a epic quest or a mission to save a planet. Or it could be a distracting cell phone game like Angry Birds or Clash of Clans to simply pass the time for ten minutes or so.
Not to mention popular board games that test reflexes, strategy and patience to the limit. Designers have developed games for decades, whether they be computer games or board games. All these creative puzzle games, action shooters and strategy games demand countless hours of attention. A good game keeps a player hooked, so that they come back to play time and time again many times over.
How to Design Effective Gaming Logos
However for game designers a decent game is only half the battle. The game needs to be brought to market and catch the attention of it's audience. These are the players, without any players a game will not generate any buzz or produce meaningful revenue. Some console games in particular cost millions of dollars to develop and produce.
A game needs hype but it also needs a great logo for marketing. A gaming logo that is easy on the eye, a logo that is brandable and one that can carry the game for it's entire life cycle. Designing effective logos is no easy task as we have discussed recently. There are good ways to gain many, many concept designs from lots of logo designers. Every game title needs a kick ass set of gaming logo designs.
33+ Wicked Gaming Logo Designs for Inspiration
The principles of logo design for games is no different. To inspire you and your logo designs we present a large selection of gaming logos. These awesome gaming logos offer an insight into the kind of designs that tend to be most suitable for gaming products and applications
Eighty Eight Games Logo
This interesting and very precise logo from EightyEight games invokes shapes and gradient styled text to deliver impact and brand to audiences.
---
Cute Panda Gaming Logo
This cute panda logo is an adorable logo style that would work well on toys, or games for youngsters or anything to do with panda conservation efforts.
---
PlayStar
This green octopus like logo from Playstar is the kind of logo that can carry long term brand association for any gaming company.
---
Juegamer
This pink and blue logo from JueGamer enthuses fun and lightweight gaming adventure and entertainment. A colorful and effective gaming logo design.
---
Arcadia Expo
This is a cool one color logo design that is ideal for any kind of gaming Expo style event or conference. Part serious yet part fun in the spirit of entertaining games and adventure.
---
Wild Jack Gaming Logo
The Wild Jack logo is an effective gaming brand logo for adult play to win style games. In this example the logo belongs to WildJack's Online Casino Games.
This is a good styled logo with just a couple of distinctive colors and letter shapes that carry the logo well with the future in mind. Many casino logos and web sites for that matter are overly glitzy. This WildJack's Online Casino logo however gets the balance just right.
---
Bounce Gaming Logo Designs
This logo design for bounce combines distinctive text shapes with that of an incoming bouncing ball to really carry the visual effect to audiences.
The relatively simple colors that are used in this gaming logo are all that is necessary to deliver a gaming logo with obvious impact and style. This is a very memorable example of a innovative and fresh looking gaming logo design.
---
OSM Games
Simple colors dominate this gaming logo design from OSM Games. The red and black colors that carry the letter designs look almost Oriental, some might say the red letters even look like a face.
Whether or not this is intentional or not is bound to keep audiences that come across this logo design guessing as to it's true intention. This gaming logo design shows that sometimes simplicity can win over more complex and ambitious designs.
---
More Gaming Logo Designs
Scroll down to see an even more imaginative selection of creative gaming logos from all around the world. It is always exciting to witness the scope of creativity as logo designers are inspired by the merits of each new design project that they undertake.
Dice Berry
Complay
I Love Xbox!
XD Softwares
Atmospheric Gamers
Games Revue
Star Games
96 NinetySix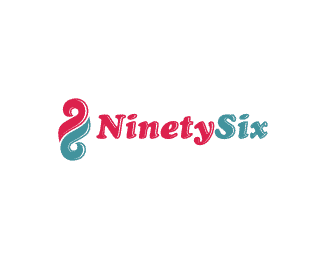 Cyber Sheep
Extreme games
Digikama
insthink
Flying Square
Mad Mac Games
Games Press
Crushed
DICEBET
51 Game zone
Plexus Puzzles
Pokerface
Enter Future
Safari Six
Plexus Puzzles
Honduras Gamers
CouchPlayer
Gameplus
Game Globe
---
There you have it a fine selection of over 30 gaming logo designs in every conceivable gaming niche. Some of these logos combine complex shapes and lettering with advanced gradients and styles. Whereas others work better for their simplicity and impact.

Do you have a favorite logo style, one that stands out more than the rest? Let us know what you think of these gaming logos in the comments.

[mashshare]