Wild mice are usually considered as vermin in our homes, but when they're seen in their natural habitat, wild mice are very cute.  In today's post we've collected 38 Cute and Tiny Wild Mice Photos. Here are some facts you may not know about mice:
Mice are very funny little creatures, they are extremely social as well as clean pets to keep in a home. They create one place in their cages to put their food, one to use as a bathroom and another area where they like to sleep
Mice are happiest when kept with as least one other mouse
There are loads of different varieties of mice, which include domestic mice, fancy mice, spiny mice and what is known as zebra mice
When really frightened by something, a mouse will play dead until they feel the danger has passed
When Walt Disney first created his now famous cartoon character, he called him Mortimer Mouse. It was his wife, Lillian who thought the name Mickey Mouse would be better
Male mice are known to court their mates and they do this by serenading the females with their own "mouse song" – a recent research has now added mice to the short list of singing mammals which include only bats, whales and human beings!
A mouse can live anything from 1 to 2 years although if well looked after, a mouse can live even longer than that!
Read more facts here
Mice are very cute when they're in native fields and woodlands, many people also buy mice as companion pets. They can be playful, loving and can grow used to being handled. Like pet rats, pet mice should not be left unsupervised outside as they have many natural predators, including (but not limited to) birds, snakes, lizards, cats, and dogs. Male mice tend to have a stronger odor than the females. However, mice are careful groomers and as pets they never need bathing. Well looked-after mice can make ideal pets.
38 Cute and Tiny Wild Mice Photos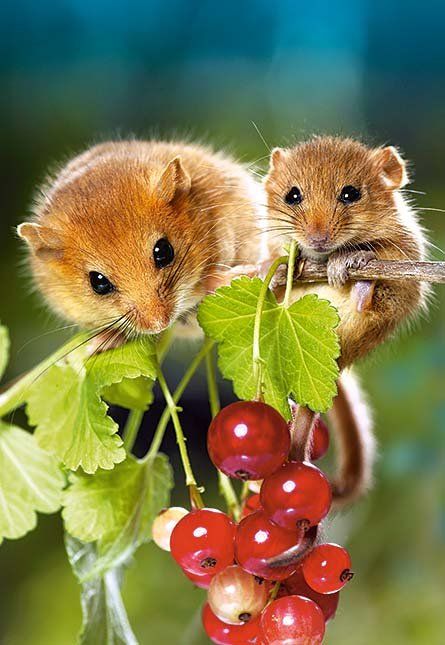 Image credits: clickalps.com

Image credits: Kaloyan Hristov

Source: love-local.com

Image credits: Matt Binstead

Image credits: Miroslav Hlavko

Image credits: Benjamin Joseph Andrew | Matt Binstead

Image credits: Miroslav Hlavko

Image credits: Lynn Griffiths

Image credits: Adam Hough

Image credits: Benjamin Joseph Andrew

Image credits: Mark Wright

Image credits: Benjamin Joseph Andrew

Image credits: Jerry Harwood

Image credits: Pavlo Lutsan

Source: imgur

Image credits: Trevor Owen

Image credits: Jonas Å imkus

Image credits: Benjamin Joseph Andrew

Image credits: Paul Tymon

Image credits: Paul Tymon

Image credits: Molly Michelin | David Hughes

Image credits: Old-Man-George

Image credits: Izzy

Image credits: John Gooday

Image credits: Stephane Olivier

Image credits: Mark Bridger

[mashshare]