If you have a small bedroom which needs decorating, these small bedroom ideas will give you some great inspiration! After publishing small apartment ideas, we decided to find some practical solutions for styling your small bedroom to make your room bigger.
A small bedroom can sometimes be seen as a negative, but as you'll see below, these decorated small bedroom ideas use their space wisely with smart storage space for their clothes are even a desk. By combining bedrooms features like a bed and desk into one – you'll find all sorts of ways you can make your small home look bigger.
According to Elizabeth Martin, an interior designer, some classic tips for making a bedroom appear bigger are to use large mirrors, repaint the walls using a lighter color, and make better use of vertical space.
Here are 53 Small Bedroom Ideas To Make Your Room Bigger…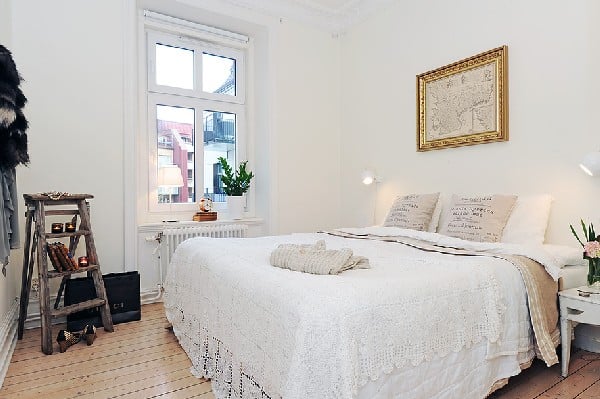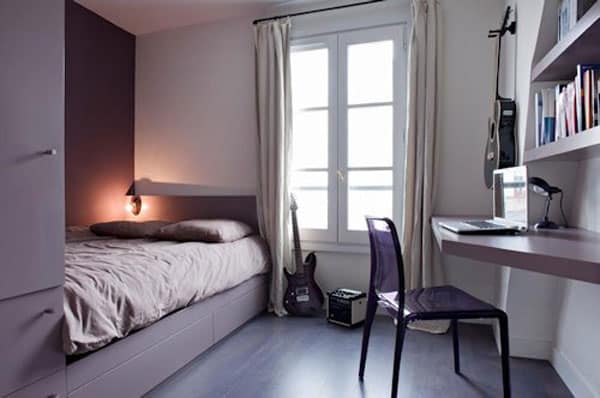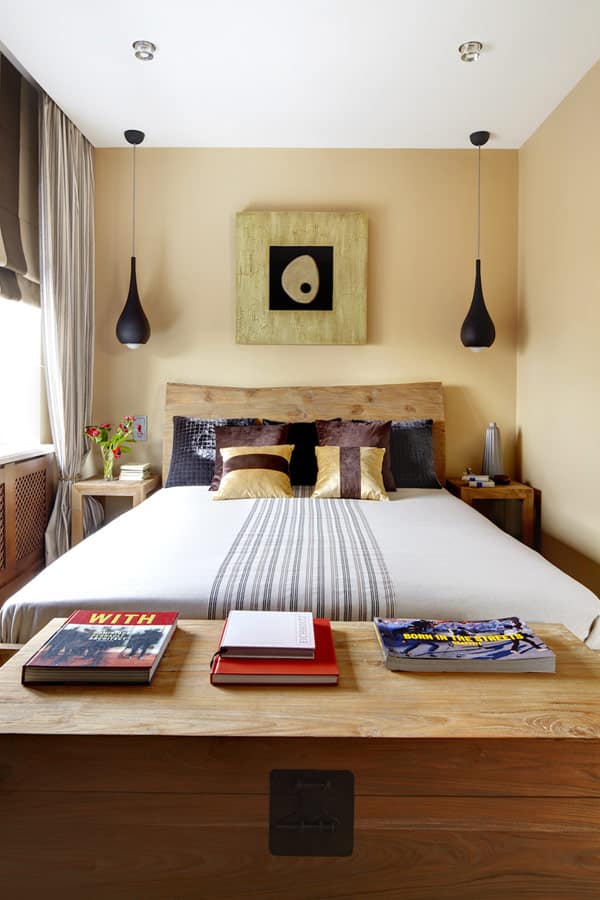 Jacqueline's Bright & Airy West Village Studio
Tiffany's Naturally Sunlit Bedroom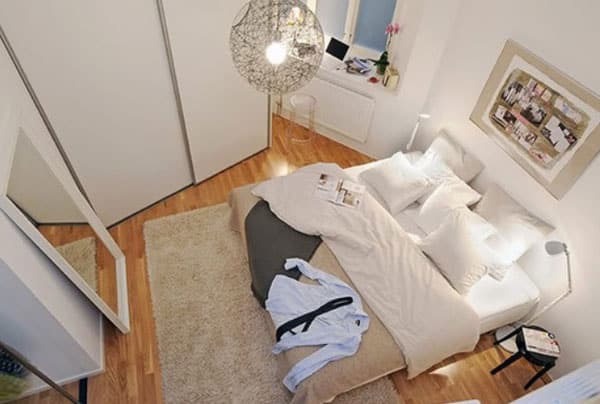 [mashshare]