Autumn/Fall is a very beautiful time of year, even though the leaves are dying the color scheme of Fall is still quite beautiful with the bright colors of nature. Fall Tattoos are an excellent choice to get if you're a nature lover and love the red hot color scheme! These Fall tattoo ideas showcase some wonderful leaves and nature designs.
Do you know these Autumn/Fall facts?
Autumn has been called the "hectic beauty of death.
Levels of testosterone in both men and women are at their highest in the fall. Scientists speculate the surge may be a result of ancient mating instincts (e.g., the fall "rutting season") or that decreasing daylight somehow triggers it.
Since ancient times, autumn has ranked as one of the most important times of year as daylight begins to fade and cold, dark days lie ahead. Because a good harvest is necessary for survival, many societies tried to ensure a good harvest by honoring various gods and goddesses. Some societies, such as the Aztecs in ancient Mexico, even made human sacrifices to please the gods.
According to NASA, autumn is "aurora season" because geomagnetic storms are about twice as frequent as the annual average during the fall.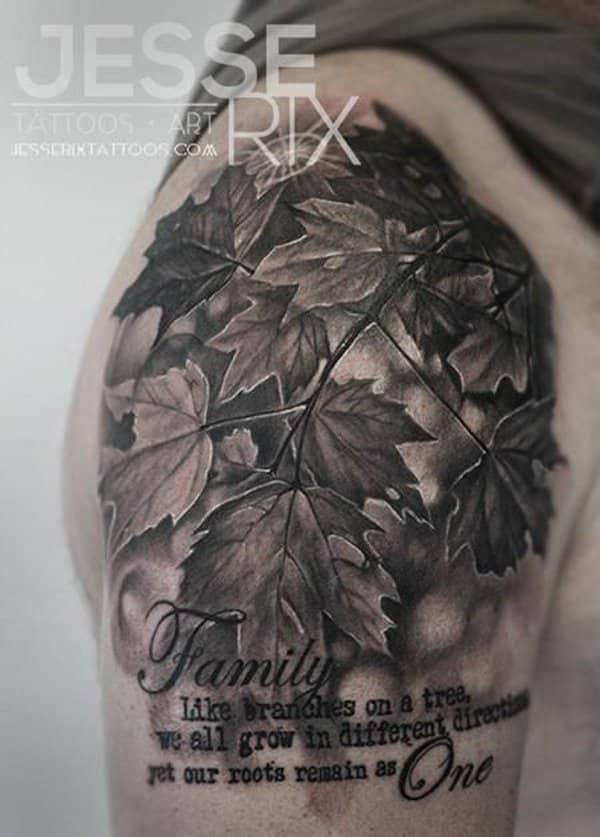 Bless me father, for i sinned. Let my sins be gone with wind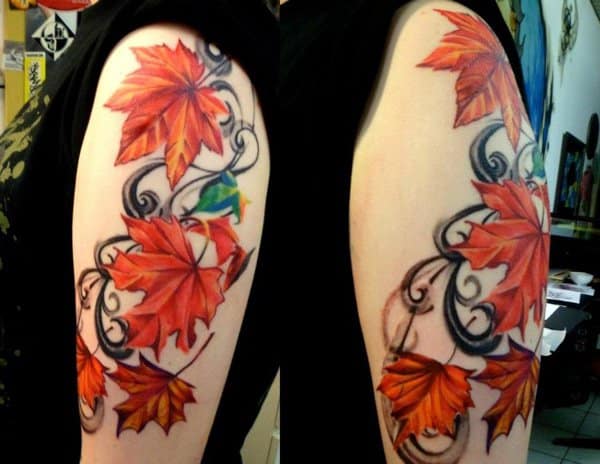 via buzzfeed