Many times, the single major difference between average and the best startups is that the last ones are using highly efficient web tools.
These web tools are not just more affordable but they deliver more for your spent money.
Find below almost 40 such web tools, including:
a low code software website builders
logo design platforms
collaboration tools
font finder
graphics
SEO agencies
1. LogoAI
AI logo making platform that can help small businesses create professional logos, design matching identities, and automate brand promotion with on-brand social media content.
Just like your personal designer. LogoAI has created technology that understands the best practices of logo design, brand identities, and even social media strategies to help you build and grow your brand.
Looking for logo ideas and inspirations? LogoAI has more than 50,000 logo idea templates from every industry. You click on any designs you like to change text, colors, and fonts to make your own logo in just a few clicks.
2. PBXPlus – Virtual PBX Software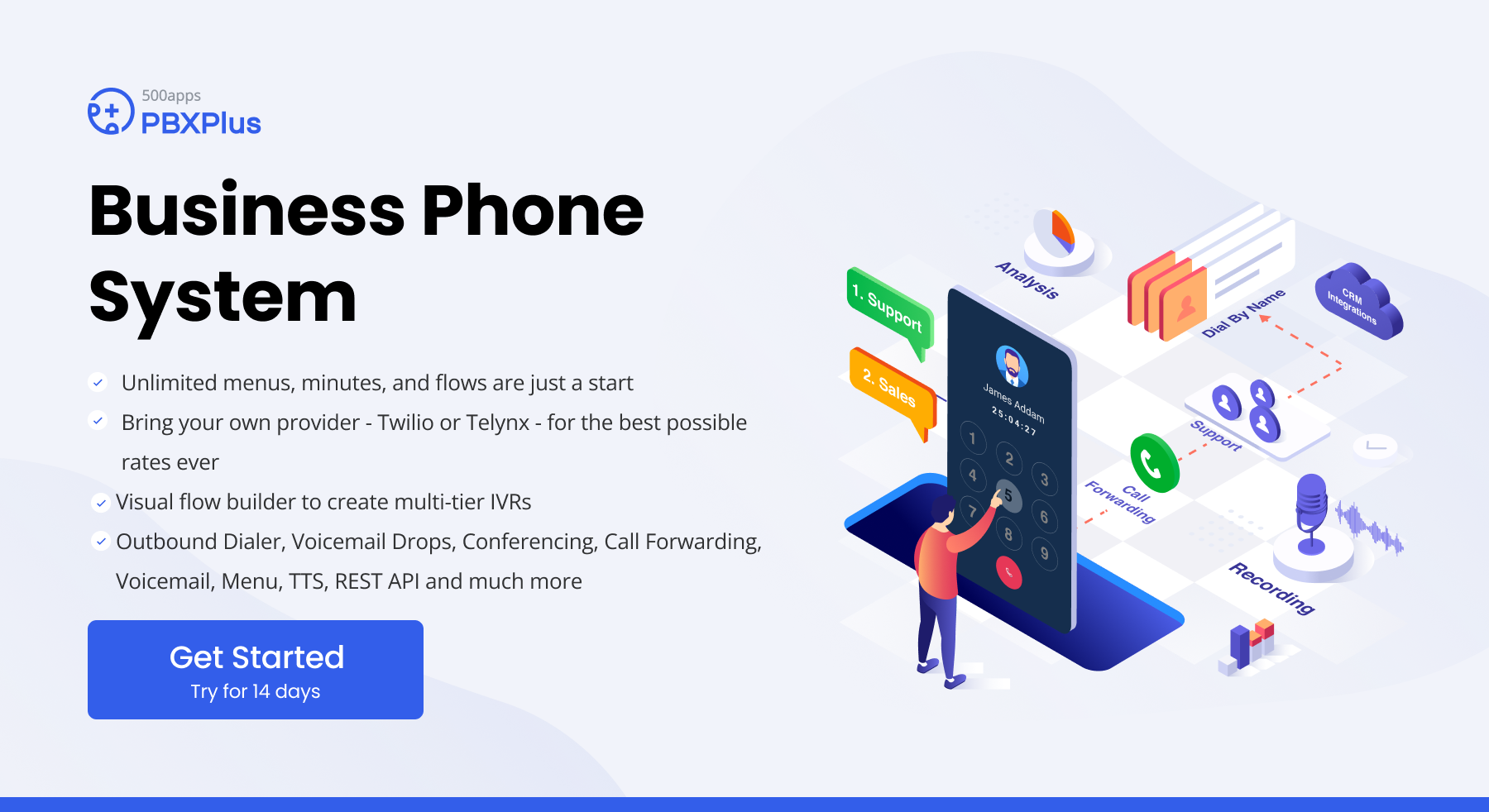 Virtual PBX Software, a business phone system. PBXPlus by 500apps can supercharge your team's efficiency with unlimited extensions, call forwarding, business hours setting, and integration with your CRM. With the ability to bring your select carriers, effortlessly automate your call processes with drag-and-drop call flow creation and track your call flows to help drive revenue through improved call processes and menu options. For $14.99 per user, you get access to 37+ apps including PBXPlus with a 14 Day Free Trial.
PBXPlus also enables small and midsize businesses to automate calls. The call workflow automation feature lets you create, manage and customize call workflows to meet your business goals.
3. Mobirise Website Builder Software
Mobirise builder will help you create websites that are engaging, converting, and SEO-friendly.
You need 0 experience and 0 design skills to successfully use Mobirise.
Try it now.
4. Startechup – Web development company
Startechup is a software development company providing web development services, mobile app development services, dedicated development team or staff augmentation, Minimum Viable Product development, UI/UX design and all the related services.
They develop digital solutions for Tech Startups, SaaS Companies, large corporations and well as for small and medium enterprises, and provide dedicated development team for agencies around the World.
Enjoy a 10% startup discount for your project by telling us "Startup10".
5. Taskade: Todo List, Task Management, Free Team Workspace
If you work constantly with remote teams, you need a strong, reliable, and easy to use collaboration platform.
Taskade is the right solution for you, and even better, it offers you a free forever plan that you can start use right away.
Try it.
6. White Label SEO Reseller Program
DWS offers you probably the best white label SEO reseller program in the industry.
It is very easy to work with them and they deliver excellent services; your customers will be happy to get your SEO services.
Get a free quote.
Jordan Smith is a top web designers, developer, and SEO specialist that works mostly with companies from Savannah, but also with international companies.
He is appreciated for its creative, smart, and unique website designs.
Get a free quote.
Artica is a modern font that is both hand-curvy and stylish. It is handcrafted with smooth curves with a touch of handwriting style to make it for a unique font.
It's a mix of classic serif and modern handwriting.
Artica comes with full uppercase, numbers and punctuation and characters. This font is perfect for display headings for your branding or editorial design.
9. Complete SEO
Complete SEO is responsible for maximizing the SEO performance of top companies from very different industries.
They provide measurable results and the rates are affordable.
Get a free quote.
10. Cyberlands.io – offensive & defensive security operations company
Cyberlands.io is specialized in providing API Penetration Testing for companies from the following industries – healthcare, financial, and crypto.
The process of working with them is very simple and enjoyable.
Get a free quote.
11. Startup Oasis – MVP Software development
Startup Oasis Philippines is a one-stop dev-shop for Startups willing to launch their minimum viable product with a shoe-string budget. Startup Founders will find with Startup Oasis a well-packaged software development solution with all needed development resources.
Startups will benefit from the expertise of our Startup Visionaries, UI/UX Designers, Developers, Project Manager to get their business ideas executed nicely to find their market fit.
Enjoy a 10% startup discount for your project by telling us "Startup10".
12. Font finder
WhatFontIs will help you identify all the fonts you like, no matter where you see them.
Take a picture of the font you like, upload it to www.whatfontis.com and follow the 3 steps to identify the font.
It is 100% free and no registration is needed.
Identify right now a font you like.
Unlayer is the place to visit if you are looking for Hubspot Email Templates.
All these designs were carefully crafted by engineers that have tons of experience in the email marketing industry.
Take a look.
You need a high-converting, SEO-optimized, and smart-structured website?
Web Design Auckland is the right agency to work with.
Their team puts enormous accent on performance and quality, delivering excellent websites to their customers.
Reach out for a free quote, you will love working with Web Design Auckland.
15. Webflow Templates designed by 128.digital
These templates are on the official Webflow Marketplace. Use them to build your professional website in hours, not months!
Take a look.
16. Smartest Web Design Companies
As much as 38% of visitors will leave a website that doesn't have an appealing layout or design. That is more than a third of potential customers lost. Scroll down to discover the best web design companies you can hire today and start your success story off on the right foot!
17. The best 16 Squarespace templates for any kind of website
When you need a functional, customizable website that looks great and doesn't require you to write a single line of code, check out Squarespace. According to W3 Techs, Squarespace currently powers 1.7 percent of all websites. That might not sound like a lot, but to put it another way, there were close to 2 million Squarespace websites on the internet in 2019.
And thanks to highly customizable Squarespace templates, every one of those websites has a completely unique look and feel.
18. The SEO Works
No matter what website you have or the industry you are in, SEO Works will help you rank higher in search engines and get serious organic traffic.
Get a free quote.
See on this page which are top 10 best SEO resellers and white label SEO companies so you can make the right decision.
All these 10 companies are reviewed in high details.
Take a look.
20. Online Portfolio Websites by Pixpa
Use Pixpa builder to showcase your work online, it is simple, quick, and no experience is needed.
The builder is packed with stunning premade templates and elements, and the interface will guide you each step.
Start free trial.
21. Woocommerce Checkout Manager
The checkout process is one of the most important aspects of your business. After all, this is where customers complete their purchases and provide their payment information.  This is why it's so important to make sure that your checkout process is as smooth and streamlined as possible. And one way to do that is by using the WooCommerce Checkout Field Editor and Manager plugin. This plugin lets you easily manage the fields that appear on your checkout page, making it easy to customize things to match your needs. You can add or remove fields, change their order, and even configure validation rules.
22. Highly customizable WooCommerce Theme
XSTORE will power your online shop, helping you increase your conversions without effort.
It is loaded with 110+ pixel-perfect shop designs and with $510 worth plugins.
Find out more about XSTORE.
23. B2B Podcast Production Companies
Find complete information about the top 10 podcast production services and companies in the world.
All the information you need to make the right choice is front of your eyes.
Check it.
24. WordPress themes
Astra handpicked 76 free WordPress themes and reviewed them on short so you can easily decide which one to get for your startup or established business.
Take a look.
25. Online SEO Training Courses
No matter how advanced you are in SEO, learning never ends.
These SEO courses were made for people like you, so you can reach the highest level of performance.
Find out more about them.
Instant Logo Design is the quickest and easiest tool for startups and small enterprises to design their own logos!
The team's smart enough to give you all of their favorite elements, so there aren't any surprises when finalizing things.
However, suppose something doesn't feel quite right or appears obsolete. In that case, they'll gladly assist in making modifications until we achieve exactly what you want!
27. Everytale
Everytale provides a simple and comprehensive platform that's optimized for all event categories and their audiences. The platform provides a 4K LIVE video broadcasting platform and tools powered by advanced artificial intelligence.
28. Litho – Multipurpose Elementor WordPress Theme
Litho is the right WordPress theme to use if you put great accent on:
– Unique website designs
– SEO friendly designs
– Security
– Ease of use
– Conversions
Take a look.
29. Nextjs Templates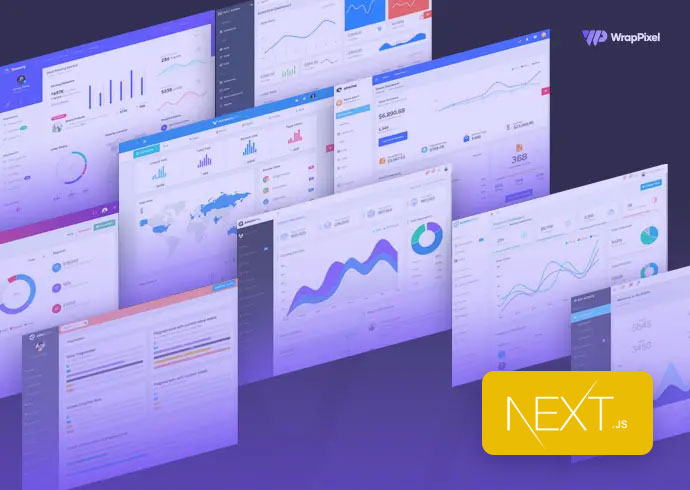 Find 8 free and paid Next Js templates on WrapPixel developer's website.
3 are paid, and 5 are free to use.
All of them have a premium look and feel, and it will help you save tons of time.
Check them.
Creative Tim the simplest low code builder that you can use to craft your custom dashboard pages in minutes, without any experience and design skills.
There are hundreds of components ready to be dragged and dropped in your dashboard page design.
Try it.
31. Rumbletalk, chat for live events and websites
RumbleTalk allows you to add a chat for events on your website, letting you engage your audience and boost your conversion rates. Give it a try with a free account at https://rumbletalk.com or ask for a free demo when you send an email to [email protected] It's the perfect solution for job fairs, exhibitions, and more.
32. RocketHub
If you're struggling with keeping your visitors hooked to your website then these guys have just the right solution for your problem.
RocketHub has now introduced PageNudge, which makes it possible for you to build a connection with your customers with the help of video content.
33. Ampfluence
Instagram can generate over 4x more interactions compared to Facebook, but that's not important. What's important is if we're making the most out of this social media giant or not.
Don't worry because Amplfuence is willing to do it for you.
34. Draftpress
Struggling where to place code snippets into your WordPress website is a thing of the past because the days of scouring through your theme's files to manually edit the code are over!
Introducing Header Footer Code Manager Pro, the Premiere Snippet Plugin for WordPress.
35. Hoverex | Cryptocurrency, NFT & ICO WordPress Theme + Spanish
Consider using the Hoverex WordPress theme for building cryptocurrency and ICO websites. The theme features a fully editable layout structure, which makes it a perfect choice for many other topic-specific websites, especially the ones related to the financial industry. The theme will be a quick starting point for building your blog or online portfolio. The theme's full WooCommerce compatibility and the availability of many ready-made inner pages and layout styles let you easily launch conversion-oriented websites on its basis. There is a collection of 24 ready-made demos available in the theme's package.
36. Qwery – Multi-Purpose Business WordPress Theme + RTL
Qwery WordPress theme is designed and developed to let your customers enjoy the outstanding functionality and impressive design of your site. It's the ultimate choice providing for quick and worry-free website construction. It's made with the Elementor page builder and lets you adjust its pages to match a wide range of purposes. You won't have any issues with the launch of your industry-specific online project due to the impressive collection of demos the theme comes loaded with. It also lets you add the eCommerce features to your website or completely transform your web page into a conversion-oriented web resource.
37. Kicker – Multipurpose Blog Magazine WordPress Theme + Gutenberg
Kicker is a contemporary multi-functional WordPress theme based on the Elementor page builder. It features a modern and trendy web design intended to make your website look one-of-a-kind. There are many handy options for starting a blog, news magazine, and even an eCommerce site out-of-the-box available in the theme's download package. The theme is fully compatible with WooCommerce and many popular WordPress plugins. The theme's download package includes a wide choice of topic-specific demo skins that you can edit in the drag-and-drop mode.

[mashshare]