Architects Leopold Banchini and Daniel Zamarbide decided to create an peculiar cute camouflaged cain in the swiss alps which looks like a boulder. This cabin was designed by the Swiss studio Bureau A, inside the cabin is a ordinary wooden cabin but the exterior is made with a concrete shell which looks like a rock.
The cabin was brought to a remote location in the Swiss Alps, and is used for a artist residency. The strange cabin design is dedicated to the main character Antoine from the novel "Derborence" written by the Swiss writer, Charles Ferdinand Ramuz.
"The mountains have the power to call for feelings of fascination and fear at the same time," said the architects to Dezeen. "Switzerland has a strong tradition of observing the Alps, living with them, hiding inside them."
This cute little cabin contains a bed, a table, a  stool, a window, and a fireplace, perfect for a single person!
More info: a-bureau.com (h/t gizmodo, dezeen)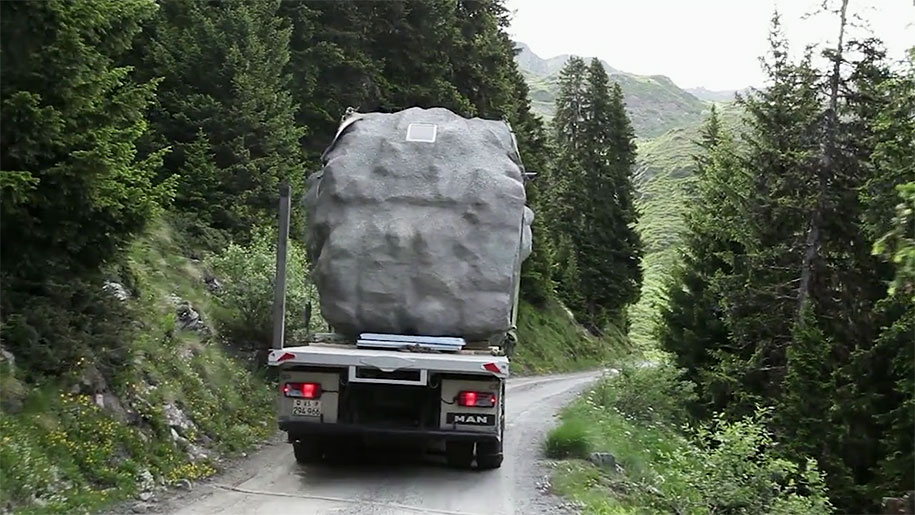 The Carcass Of Concrete Was Put On The Wooden Cabin And Fixed With The Metal Sticks:
[mashshare]