In today's series of images we'll be taking a look at 33 Creative Photoshop Droste Effects Examples. Most of these Droste effects have been created using Photoshop, they require great skill and can be tricky to get right. With a little practice and dedication you should be able to learn how to create a Droste effect using Photoshop.
What is a Droste Effect?
The Droste effect known as mise en abyme in art is the effect of a picture appearing within itself, in a place where a similar picture would realistically be expected to appear. The appearance is recursive: the smaller version contains an even smaller version of the picture, and so on. Only in theory could this go on forever; practically, it continues only as long as the resolution of the picture allows, which is relatively short, since each iteration geometrically reduces the picture's size. It is a visual example of a strange loop, a self-referential system of instancing which is the cornerstone of fractal geometry.
How did it get its name?
The effect is named after the image on the tins and boxes of Droste cocoa powder, one of the main Dutch brands, which displayed a nurse carrying a serving tray with a cup of hot chocolate and a box with the same image. This image, introduced in 1904 and maintained for decades with slight variations, became a household notion. Reportedly, poet and columnist Nico Scheepmaker introduced wider usage of the term in the late 1970s.
To get some inspiration you'll find 33 Creative Photoshop Droste Effects Examples.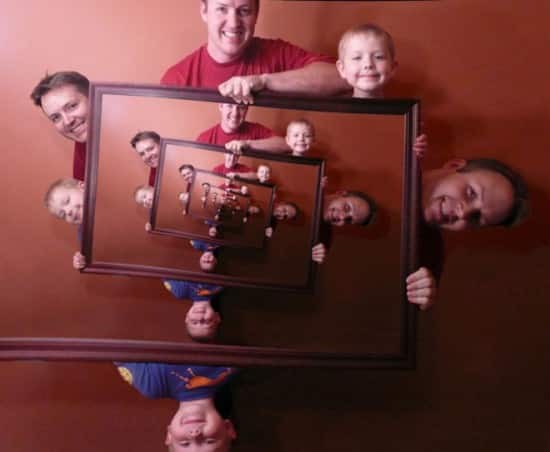 [mashshare]