Known as the "Renaissance dad", Fred Giovannitti is an artist and an entrepreneur. Spending a third of the month doing tattoos in Vegas he also works on marine ecology projects. Recently he collaborated with his children to color in their drawings. His children gave him their drawings and while Fred was traveling he took his free time coloring them in.
The results of these drawing are quite superb and look like professional illustrations from a children's book or card. There is so much to learn from this little experiment, children's drawing can be taken to brilliant levels of quality when  you bring in a professional artist to color them in!
For Fred this is just another way to connect with his children, Sofia (age 8), Jaxton (age 5) and Freddie (age 9). With all of Fred's interests and jobs he's also an avowed non-smoker, non-drinker and vegetarian!
More info: fredgiovannitti.com | tatlantic.com | Instagram (h/t: boredpanda)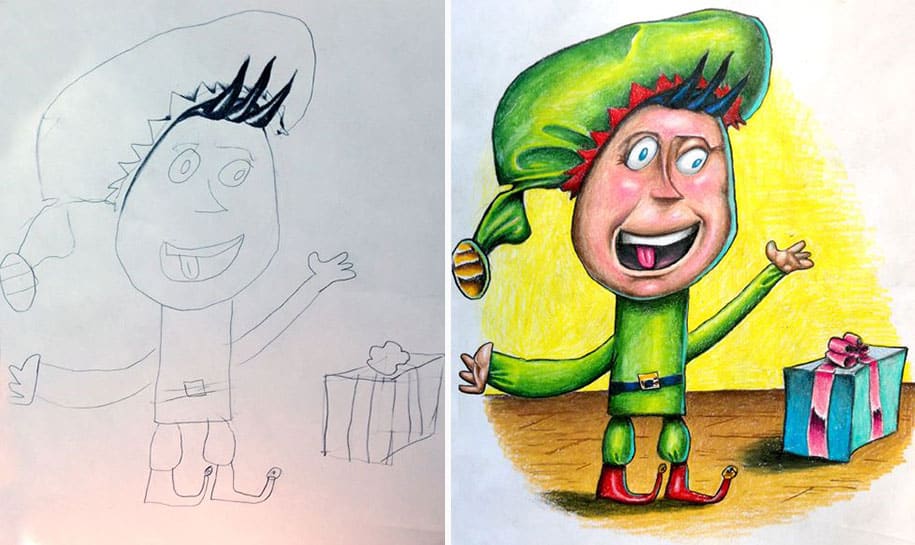 [mashshare]