Barbara Bernat recently decided to redesign the concept of the Hungarian euros, she took a clever idea of covering the banknotes of the euro and covered them with hand drawn images of European animals on the front and plants of the reverse side. With a creative mix of simplistic and complex designs the banknotes feature mainly the drawings with wonderful detail.
The euro (sign: €; code: EUR) is the official currency of the eurozone, which consists of 19 of the 28 member states of the European Union: Austria, Belgium, Cyprus, Estonia, Finland, France, Germany, Greece, Ireland, Italy, Latvia, Lithuania, Luxembourg, Malta, the Netherlands, Portugal, Slovakia, Slovenia, and Spain.
Being a  Graphic Design student in University of West Hungarystudent, her MA Projects was named, Hungarian paper money. She created the drawings using etched plates while using a complex incision printing method which is the same way they print money!
More info: Behance | Tumblr (h/t: lustik)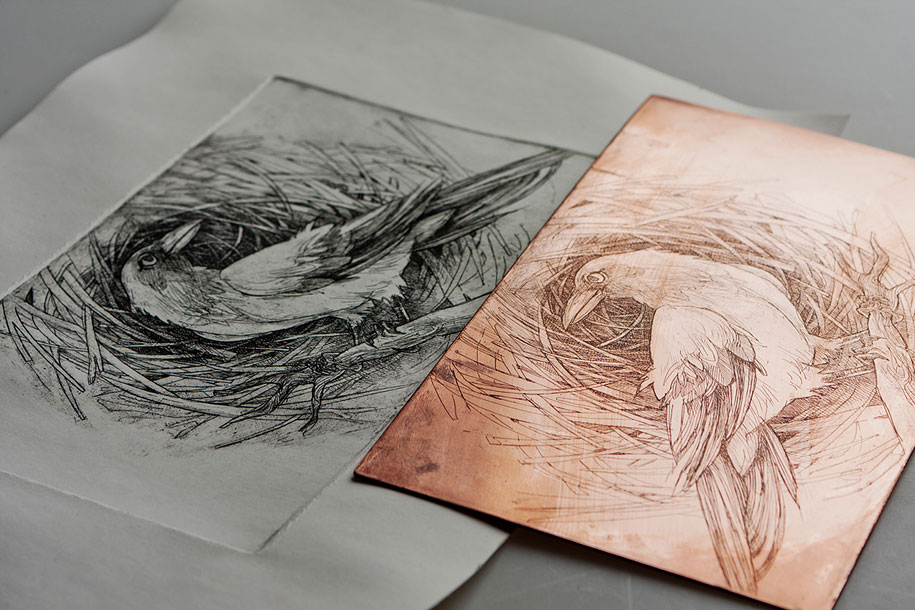 [mashshare]