The daily life of a Freelance Designer can be hectic if we don't have the right Freelance Tools. Freelancing is a business which can be started on a low budget, because any designer can become a freelancer, we need to take a moment to find the right Designer Freelance Tools for the job.
Over the years Freelance Tools have grown in popularity, making it easier for designer freelances to become professionals in their field.
In this post we've gathered 20 Essential Designer Freelance Tools You'll Love, whether your a solo freelancer or a small group of freelancers, these Freelance Tools will fit into your schedule helping you with your freelance business success.
Open-source (GNU GPL) FTP client for Windows, Mac OS X and GNU/Linux. Site contains a documentation wiki and a forum.
Trusted by millions, Basecamp is the leading web-based project management and collaboration tool. To-dos, files, messages, schedules, and milestones.
AWeber's email marketing tools like professional email signup forms & autoresponder services make it easy for you to build your email list and stay in touch with prospects.
Simple time tracking tool and free timesheet alternative. Time tracking on the web, with desktop widgets and mobile apps for Android and iOS.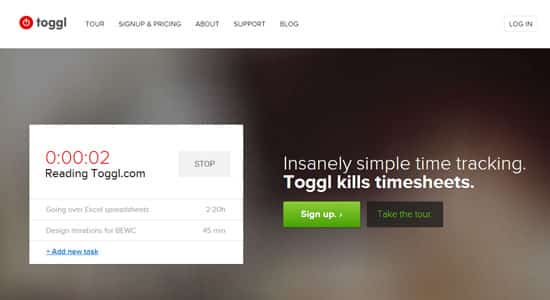 Komodo Edit is a free and open source editor for dynamic languages based on the award-winning Komodo IDE.
The best free way to manage your business. Includes desktop, online, and iPhone access.
Plaxo provides automatic updating of contact information. Users and their contacts store their information in the cloud on Plaxo's servers.
The fastest way to invoice clients, track time & run your small business in the cloud. Join over 5 million users who are making billing painless.
SimpLESS compiles your *.less files into valid CSS. Its easy, fun and free.
Scout is a cross-platform app that delivers the power of Sass & Compass into the hands of web designers. Scout helps make your CSS workflow a snap by delivering more control, optimization, and organization. No developer required.
Doolphy is your online project management tool that helps you to plan, check and control all your projects and tasks. Define your goals, collaborate, work with your team and track the progress of your projects.
Work your network, get things done and get paid with Ofuz. A customer relation, project management and invoicing software.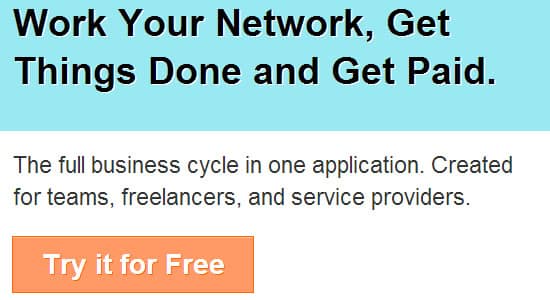 Sign up and we'll mail you a free Square Reader. Email address. Password. Confirm password. 2.75%. per swipe, no additional fees, and next day deposits.
Stay in love with your work while we make sure you get paid fast and quick. Excellent way to bill clients!
With Behance you can create your own online portfolio easily while making contact in the design community.
Dribbble is a show and tell for designers, you can present your work with a bite size image.
Create your own professional online portfolio easily while making contact in the design community.
Shadowness is a simple tool to help designers and artists connect and share their work together.
ViewBook allows you to create your own portfolio and control the presentation of your work on the web and mobile.
Sometimes we need some inspiration, DesignBump provides fresh links for designers and developers to help keep you up to date with the latest trends.
Hundreds of free, open-source fonts optimized for the web. Just 3 quick steps between you and a good lookin' website.