Ordinary people always wonder what it's like to be super rich and part of the 1%. They never have to worry about paying their utility bills or rent. They can charter planes and go wherever they want in the world.
When it comes to giving a gift to someone who has everything, what do you do? These are some of the items that only super rich people have.
Armored Guinea Pig
Doesn't every guinea pig need a suit of armor for when they go into battle. This armored suit was sold for $24,300 on eBay in 2013.
Albert Einstein's Letter
What would you do if you had $3 million to spare? Buy a handwritten letter by Albert Einstein, of course!
A Life
Australian Ian Usher decided to put his entire life up for sale, including his house and job, after a nasty divorce. He sold everything for $300,000 and used the money to buy an island.
A Strand of Elvis Presley's Hair
Elvis Presley's hairstylist had saved some locks from his favorite client. He later sold these locks of hair for $115,000 after Presley's death.
White Truffle Pizza
Would you spend $150 on a pizza pie? What if it had rare and delicious white truffles? You can buy this expensive dinner at Gordon Ramsey's restaurant, Maze.
Cocktail at Gigi's
Grace Jones created a cocktail that costs $14,500 per glass. It has rare brandy, gold leaves, and Vintage Cristal. It's only sold in the restaurant, Gigi's, in London.
Backpack Made of Gold
For just $1,650 you can be the most stylish kid in school with this pure gold backpacks sold by Billionaire Boys Club.
Ice Cubes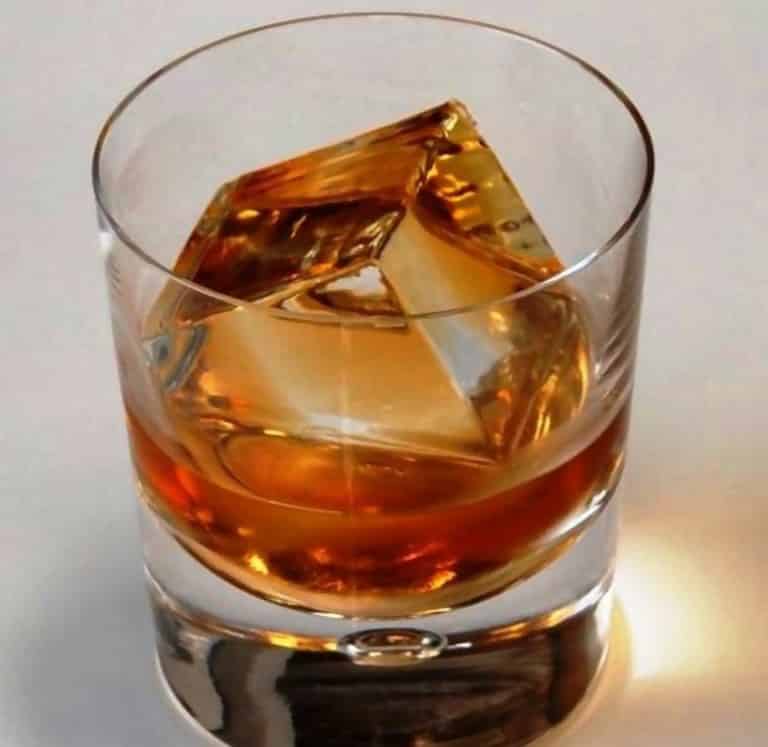 Gläce Luxury Ice Co. sells bags of ice containing 50 cubes for a whopping $325. What's so special about them? They are the perfect square shape and have "minimum dilution and maximum cooling."
Pure Gold iPhone
Englishman Stuart Hughes created an iPhone in 24-carat gold and 26-carat black diamonds. He is selling it for $17 million. This is one phone you don't want to lose.
Lunch Date with Warren Buffet
You can attend a lunch date with the famous Warren Buffet for $2.6 million. Each year the billionaire auctions off this lunch for charity.
Crystal Computer Mouse
This computer mouse is covered in Swarovski crystals and is being sold for $34,000.
Hovercraft Golf Cart
Why roll around the golf course on four wheels when you can hover? This hovercraft golf cart can be purchased for $58,000.
Kiss from Sharon Stone
Sex icon, Sharon Stone, auctioned off a 45 second kiss to a fan for $50,000.
DKNY Perfume
Perfume can be quite pricey, but this bottle of DKNY Golden Delicious costs $1 million because of the 3,000 gemstones on the bottle.
Shirt of Gold
Pnkaj Parakh celebrated his 45th birthday by having a custom made gold shirt. The shirt cost him $213,000 and weighed nine pounds.
Diamond Tub
People love to spoil their dogs, especially rich people. This Swarovski crystal-embellished puppy tub cost $39,000.
Huia Bird Feather
A feather from the extinct Huia bird sold for $8,400 in Auckland, New Zealand.
Rock from Mars
This Martian rock sold for $450,000 on eBay in 2003. It is one of only 132 rocks from the planet.
Monopoly Made of Gold
While you can pick up a standard game of Monopoly at any game store, this one was made of gold and is worth $2 million. It was made in 1988 by jeweler Sidney Mobell in San Francisco.
27-Story House
Mukesh Ambani's home cost a $1 billion. It is 400,000 square feet and 27 stories high. It's even considered a skyscraper.
Custom Barbie
Music tycoons Beyonce and Jay-Z bought their daughter, Blue Ivy, a customized Barbie doll for $80,000. They sure do love their daughter.
Burger King
Kanye West bought his wife, Kim Kardashian, ten Burger King franchises for her birthday one year. This gift cost him about $5 million.
Dog House
Paris Hilton bought her pups a massive doggy mansion for $325,000. It has two floors, a balcony, and even a chandelier hanging in the foyer.
Baby Rattle
The Royal family can afford pretty much anything. Prince William's daughter, Princess Charlotte, received a bejeweled rattle that cost $44,000 from the Mexican president.
Gorilla Sanctuary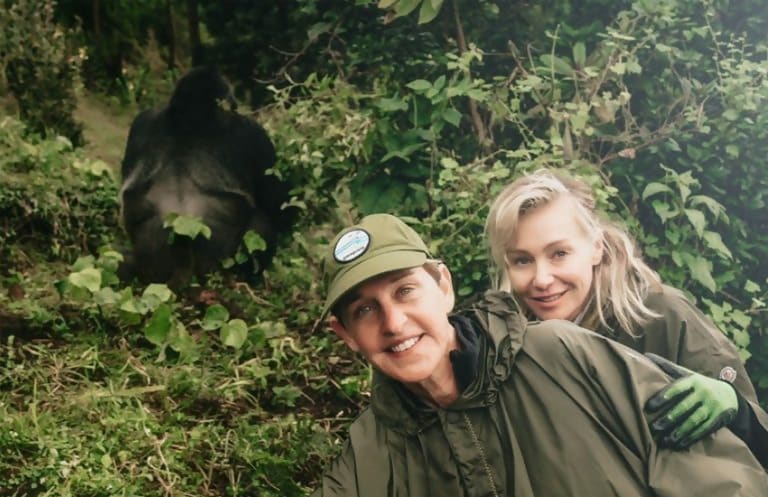 For Ellen DeGeneres's 60th birthday, her wife Portia de Rossi bought her a gorilla sanctuary in Africa.
Chanel Bicycle
Courtney Cox bought her best friend, Jennifer Aniston, a customized Chanel bicycle for $12,000.
Crystal Bathtub
Kelly Rowland bought a $5,200 crystal bathtub for Beyonce when Blue Ivy was born. It weighs 3,000 pounds and has 44,000 Swarovski crystals.
Ancient Olive Tree
Brad Pitt bought his former wife, Angelina Jolie, an olive tree that was 200 years old for $18,500. They planted the tree in the yard of their French estate.
Roses
Roses seem like a pretty ordinary gift, but when you buy a thousand of them, it can get pretty costly. Kanye West surprised Kim Kardashian with a thousand roses just because.
Jet
Katie Holmes received a customized jet from fiance Tom Cruise instead of a diamond ring. It cost Cruise $20 million. He probably would have saved a ton if he just bought a diamond.
10,000 Roses
Jason DeRulo spent $16,000 when he bought his then-girlfriend, Jordan Sparks, 10,000 roses. Of course, Sparks claimed that she was overwhelmed. What do you do with that many flowers, anyway?
Ticket to Space
Katie Perry bought two tickets to space for $100,000 for her ex-husband, Russell Brand. It was for a ride on Richard Branson's Virgin Galactic, which took them into zero gravity space for only a few minutes.
Fisker Karma
Celebrities love expensive cars. Justin Bieber received a $100,000 Fisker Karma for his 18th birthday from his manager. It was wrapped in chrome and had a solar panel roof.
Winery
David Beckham bought his wife, Victoria, a Napa Valley winery for over a million dollars. You can buy a bottle of wine for $50 from the winery.
Bombardier Challenger 850 Jet
To surprise her husband, Jay-Z on Father's Day, Beyonce bought him a $40 million jet. The jet has a full bedroom and can fit 15 people.
Speedboat
Tony Romo bought his then-girlfriend, Jessica Simpson, a speedboat for $100,000. Needless to say, she kept it after the breakup.
Earrings
Kate Middleton was gifted a $4,000 pair of earrings after giving birth to her first child. They are made of green amethyst and are fit for a Duchess.
Ferrari
For Kylie Jenner's 18th birthday, her then-boyfriend, Tyga, bought her a $320,000 white Ferrari. After they broke up, Tyga promised to still make the car payments for Kylie.
Horses
Jamie Foxx bought his friend, Robert Downey Jr., two horses after Downey bought a ranch. In return, Downey bought Foxx a 1967 El Camino. I would say that's a pretty sweet friendship.
Four Maserati's
Adam Sandler decided to gift each of his Grownups co-stars with luxurious Maserati's. This put him back $1 million. We're sure those co-stars definitely want to work with Sandler again.