Most Furniture is usually pretty standard in design, but every now and then designers breaks the rules a bit and creates outrageous pieces of furniture that looks like nothing you've ever seen before. Furniture can be a product of design and is considered a form of decorative art. In addition to furniture's functional role, it can serve a symbolic or religious purpose. It can be made from many materials, including metal, plastic, and wood.
Today we'll be looking at 14 Weird Pieces Of Furniture That Really Exist, with some bizarre furniture ideas like a massive birds nest in your living room, a banana shaped pool table, an old car seat turned into a style vintage couch or even a Jetsons stylish space desk! These furniture designs are weird but some if them are pretty cool also!
Optically Altering Side Tables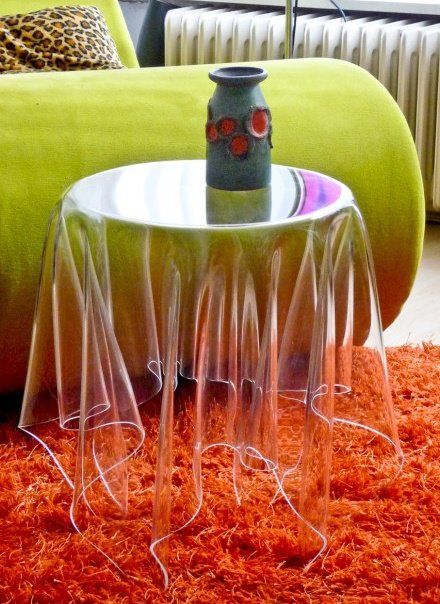 Handmade 6ft Curved Bookshelf Oak Stained/Blk
These weird and whacky furniture designs

This massive bird's nest for human chicks.
O*GE / REX USA
It even comes complete with a giant heat lamp for perfect incubating.
This very meta wooden axe table that will blow your mind if you think about it.
Tom Oxley / Duffy London / REX USA
Axes chop wood. Wood is what tables are made of. This table is made of wood andaxes. And these axes have wooden handles! Wood! Ya dig?
This suspended desk and the suspended swing chairs that come with it.
Tom Oxley / Duffy London / REX USA
Wouldn't you love to work here? Would you ever get any work done? Would your family and friends always ask you why you have cray bruises all over your ribs?
This banana pool table.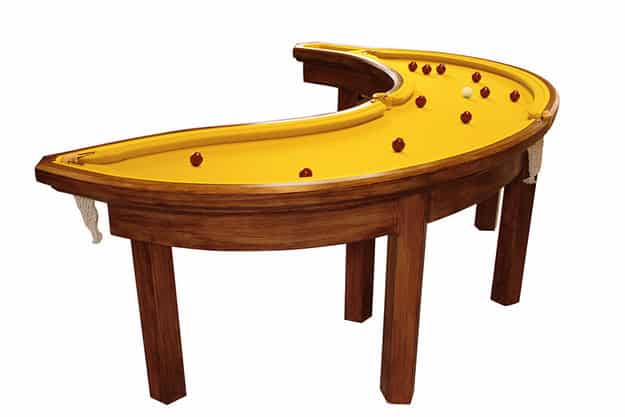 Cleon Daniel / REX USA
In case, you know, you get bored of regular, non-fruit pool.
Cleon Daniel / REX USA
Jetsons-style space desk.
Bournemouth News / REX USA
It probably folds into a suitcase and then gives your wife your wallet while it walks your dog on a suspended treadmill. SPACE.
Giant spoon for your buttocks.
Ben Pipe Photography / Getty Images
If you've ever wondered what it was like to be in a stew for a giant.
This hammock from the damn future.
Trinity Hammocks / REX USA
It holds three nappers and the secret to renewable energy.
This glossy star couch.
Konstantinos Kokkinis / Getty Images
It doesn't look very ergonomic, but nobody's ever called stardom comfy.
This conversation-piece coffee table made from an aileron.
You get to sound smart by explaining what an aileron is. (Hint: It's the rudder from the wing of a plane.)
This cozy, vintage love seat.
Keystone / Getty Images
If this doesn't get you some sweet, sweet loving, nothing will.
This sardine lounge.
Bournemouth News / REX USA
Hopefully this lounge doesn't have the same smell you associate with its shape.
This chair.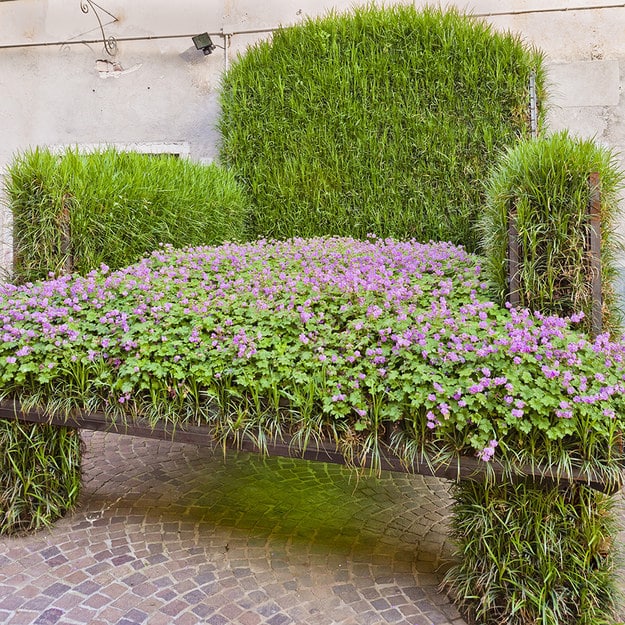 Flavio Vallenari / iStockphoto / Getty Images
For all those times you wish you had perpetual grass stains on your pants.
This missile couch.
Bournemouth News / REX USA
For all those times you wish you were uranium.
This very sensual couch.
Thomas Vogel / Getty Images

(Insert butt-kissing joke here.)

via BuzzFeed

[mashshare]