Like most of us, teenage boys need a space they can call their own. Most have studies, interests and hobbies to pursue, as well as needing privacy during these years. Finding inspiration when looking for teenage boy bedroom ideas is a great way to explore all sorts of interior design possibilities.
Let's be honest teenage boys are not the tidiest, their rooms are usually messy with little thought for the style of the room. Teenage boys will always want a bedroom that looks cool as well as being practical and comfortable. In today's article we'll be looking through 30 Awesome Teenage Boy Bedroom Ideas, these bedrooms are fantastic color schemes and decor ideas.
I'll be honest some of these teenage boy bedrooms look pricey!
Whats very trendy and popular currently is Fabric Printing
Via Carolina Puertas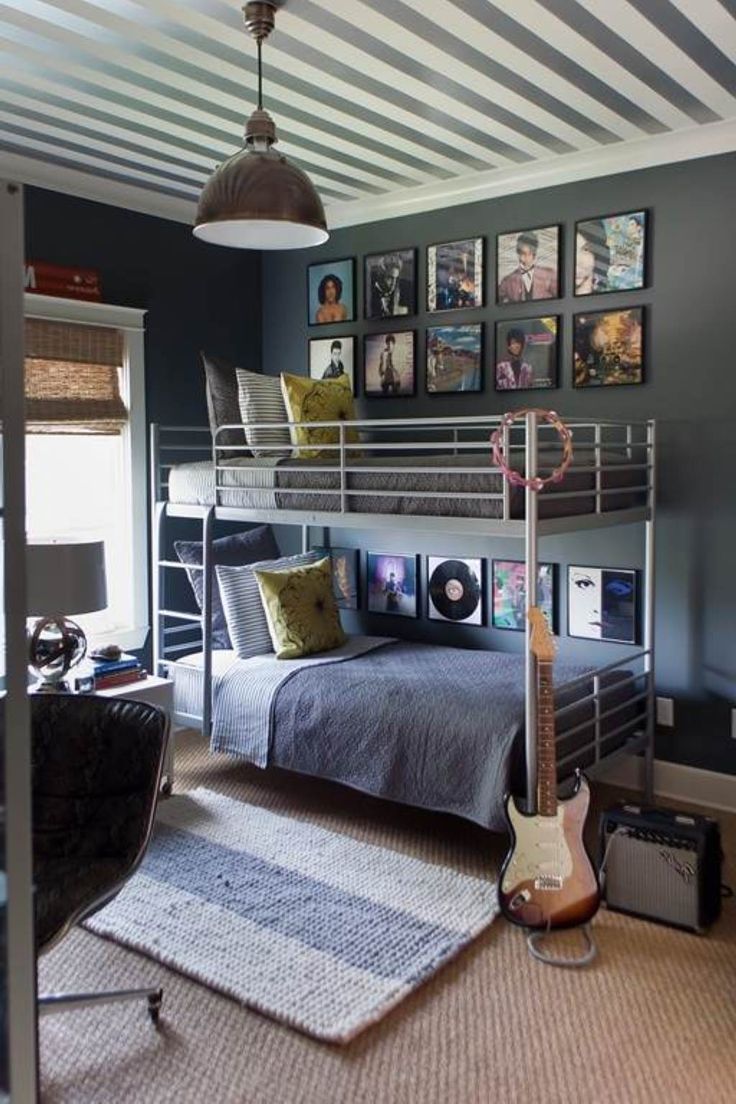 Via Sandra Vazquez
Via Preyanuch B
Found on decorativebedroom.com
[mashshare]