These wonderful, head-twisting delusions are interesting, complicated, profound and cause the audience to swing between conclusions about where the bounds cloud and of realism and fantasy collide.
Gonsalves' interest in art started when he was only 12 years old, when he started to experiment with many layers and different motifs he could join into his images. As I am certain any art fan can see, his meetings with works by Rene Magritte and Salvador Dali certainly had an impact.
They've resulted in three children's books, since he started creating his exceptional paintings and happen to be shown all over the world. Have a look and tell US if Gonsalves' gets your imagination flowing!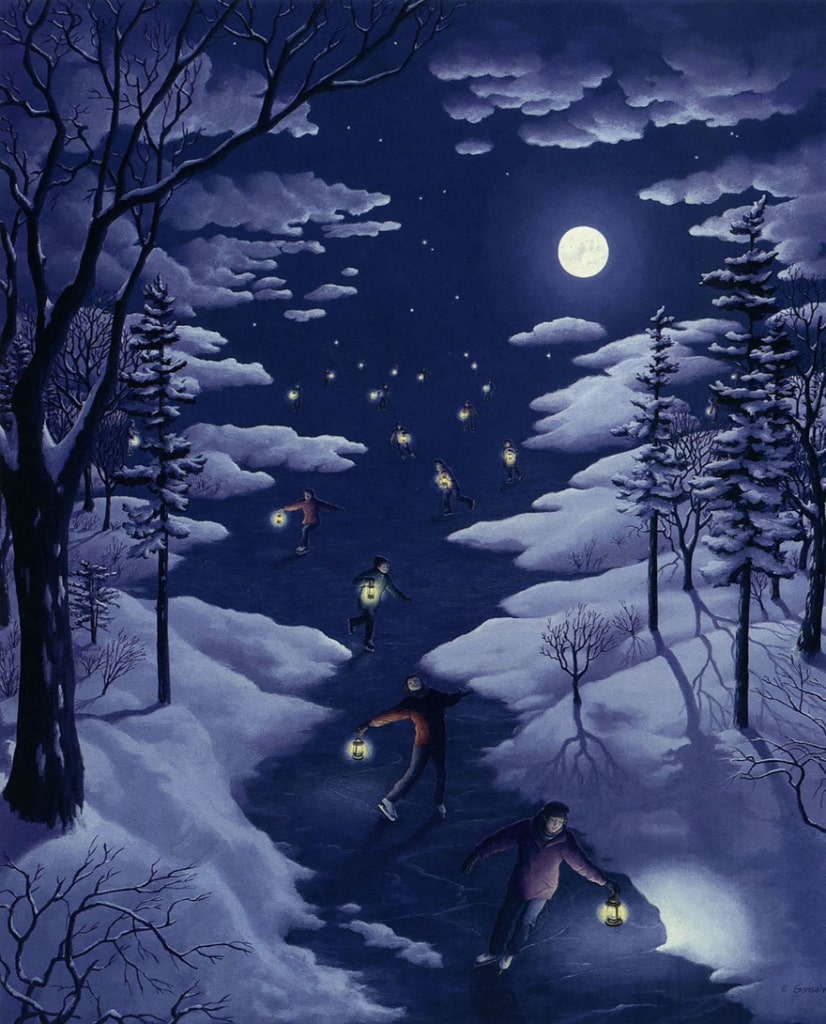 Featured photo credit: The Sun Sets Sail | Rob Gonsalves via huckleberryfineart.com

[mashshare]