In 2013 Cape Town based artist, Lorraine Loots, started a inspiring 365 day journey. She would create a mini signature painting everyday for an entire year. She completed the journey after one whole year, enjoying the challenge so much she decided to continue the 'Postcards for Ants' project in 2014. We've found these beautiful 365 Postcards For Ants: Illustrator Creates One Mini Painting Per Day For A Year.
These beautiful works of illustrations are spectacular and show so many elements of detail for such small works or art. Being from Cape Town, Lorraine Loots has devoted her works exclusively to her home town. If you're a fan of Lorraine's work you can write to her and book upcoming paintings, print or even suggest location ideas based in Cape Town for her to paint.
The Postcards for Ants illustrations below are photographed with a real life object so you can see just how tiny they are! Would you have the patience to create such small illustrations?
More info: Â lorraineloots.com | Tumblr | Instagram | Facebook (h/t: lustik, fontanel)
365 Postcards For Ants: Illustrator Creates One Mini Painting Per Day For A Year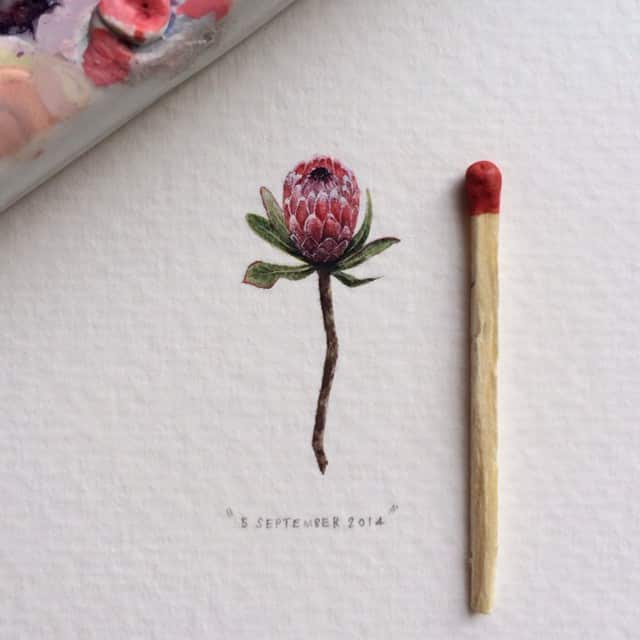 365 Paintings for Ants with Lorraine Loots
[mashshare]