3D epoxy floors allow you to experience the thrill of going to the lavatory in public by using angled pictures and multiple transparent layers to turn your bathroom into an outdoor space. A business from Dubai, Imperial, has cornered the 3D flooring design marketplace for now, but this product is too popular to keep exclusive for long.
According to Imperial, liquid 3D floorings really are a recent innovation used in shopping centers, and hotels, offices. However, they insist it is a misconception that cosmetic screed can only be used in the bathroom or toilet – in fact, 3D floors are suitable for just about any room, "and even villas."
Undoubtedly, these 3D floors of the sea feature some beautiful sea life. See below for some jaw-dropping example of 3D flooring, if you dare!
More info: imperialae.com (h/t: demilked, aplus)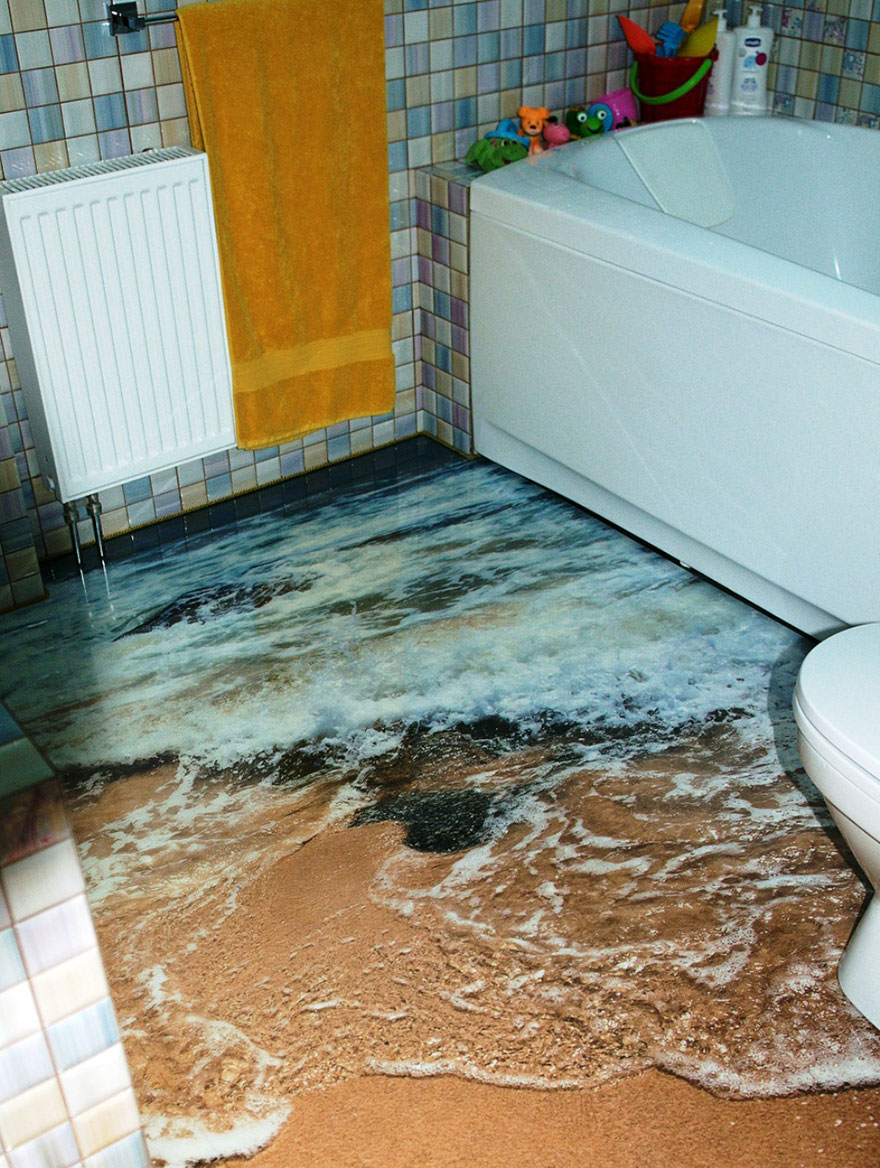 [mashshare]