Muslim Mosques throughout the world contain some of the most beautiful architecture and interior designs which have sublime intricate patterns. In today's post we'll be looking at some delightful and breathtaking mosque ceilings, these ceilings have ornate patterns and designs which would have taken many years to create.
Many Mosque ceilings were designed to show heavily mathematics and geometry which is featured in Islamic architecture. Many of these contain repeated spirals and geometric form patterns which is also found in Buddhist art.
The Arab world is known for it's beautiful mosques from around the world, these mosque ceilings are wonderful to look at in awe with the stunning interior styling and decorative patterns.
Blue Mosque Hall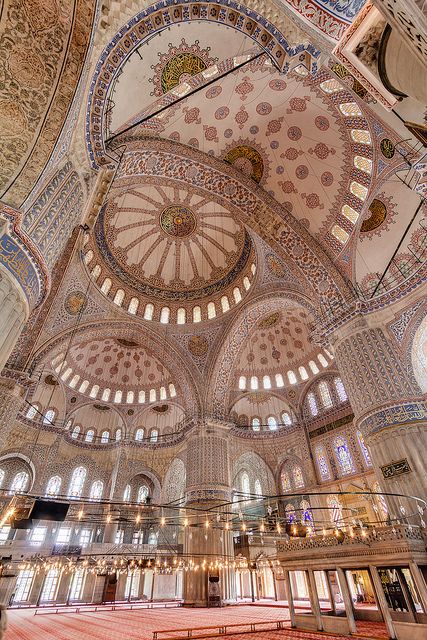 Nasir Al-Mulk Mosque, Shiraz, Iran
Ceiling of Grand Mosque, United Arab Emirates
Vakil Mosque, Shiraz
Tokyo Mosque
Found on crossingislandcool.tumblr.com
Frescos in the Wazir Khan Mosque
Uzbekistan
Sheikh Lutf Allah Mosque,Isfahan, Iran
Mosque in Isfahan, Iran
Found on bellafayegarden.tumblr.com
Jalil Khayat Mosque, Arbil, Iraq
Sultanahmet (or Blue) Mosque
Blue Mosque, Istanbul
Isfahan, Iran
Blue Mosque in Ramadan
Esfahan, Iran
Pakistan
Via Miss Taylor
Mashhad Mosque in Iran
blue Mosque, Istanbul
Seljuk Friday mosque at Isfahan, Iran
Taj Ma Hal
Pinned by Adrien Lucas
Royal Mausoleum | Rabat, Morocco
Madinah
Found on bettybroccoli.tumblr.com
Dome of the Great Mosque of Cordoba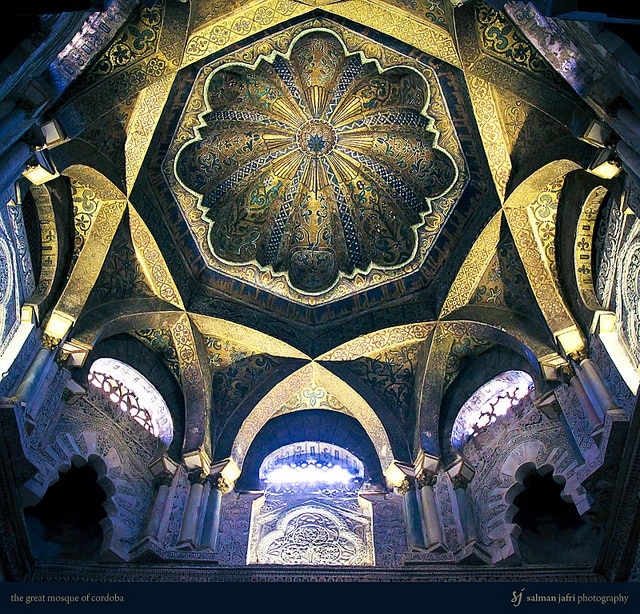 Kuala Lumpur Mosque, Malaysia
Via Susan Henderson
The Citadel in Alexandria Egypt
Found on beautifulbeachresorts.blogspot.com
Uzbekistan
Nasir Al-Molk Mosque
Found on t-a-h-i-t-i.tumblr.com
Esfahan, Persia/Iran
Umayyad Mosque – Damascus – Serya
Via Robin Wells
masjid jame of tabriz in iran
Found on beautiful-portals.tumblr.com
Nusretiye Mosque, Istanbul, Turkey
Fatima Masumeh Shrine, Qom, Iran
Nasir Al-Mulk Mosque, Shiraz, Iran
Nasir Al-Mulk Mosque, Shiraz, Iran
[mashshare]