Rings are one of the most loved treasures, they are often a symbol of love or friendship and hold a very strong connection to people. Many of us think of rings as a basic metal band, but they can be so much for beautiful and creative! In today's collection we're featuring only the best and most strangest rings ever made.
Previously we posted 31 fun and creative ring design, which showcased a light side of what type of rings you can buy. In today's collection these rings are very strangest and innovative when it comes to creative and imaginative rings ever made!
Strictly speaking a normal ring is a finger ring (which may be hyphenated); other types of rings worn as ornaments are earrings, bracelets for the wrist, armlets or arm rings, toe rings and torcs or neck rings, but except perhaps for toe rings, the plain term "ring" is not normally used to refer to these. These 42 of The Most Strangest Rings Ever Made are certainly bizarre!
via: boredpanda
Mouse Ring
Designed by: authfashion
Real Flower Rings
Designed by: RubyRobinBoutique
Hidden Message Ring
Designed by: yoonjungyun
Cut Fingers Ring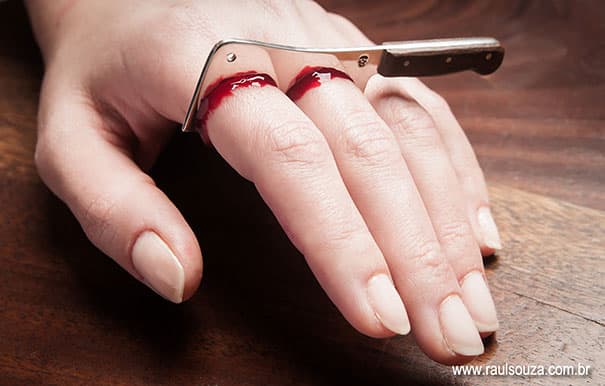 Designed by: Raul Souza
Alice In Wonderland Ring Collection
Image credits: H. Stern
Gas Mask Ring
Image credits: manillusion.no
Projector Ring
Designed by: Luke Jerram
Raw Crystal Ring
Designed by: Specimental
Scrabble Ring
Image credits: supermarkethq
Dragon Ring
Image credits: barnorama
Pac Man Ring
Image credits: borderingonobsessed
 I LOVE YOU in Braille
Designed by: Eva Bruggman
Origami Crane Ring
Designed by: DoubleBJewelry
Antler Ring
Designed by: AetherDesign
R2-Dd Ring
Designed by: J.A.P. Studio
Nut And Bolt Wedding Ring
Designed by: Kiley Granberg
Fox Ring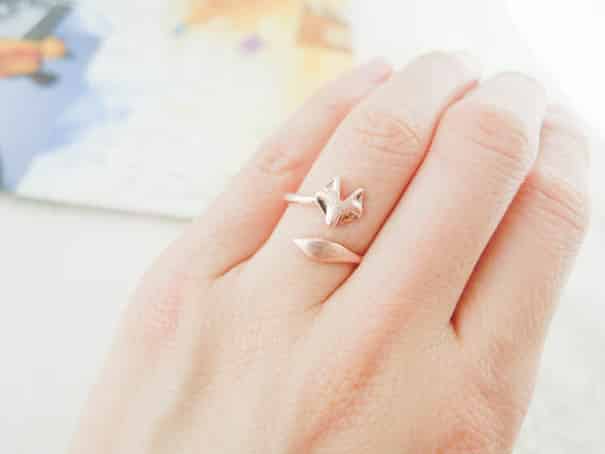 Designed by: applelatte
Steampunk Ring
Designed by: steampunknation
Landscape Wooden Ring
Designed by: Clive Roddy
Eyeball Ring
Image credits: weheartit.com
Swimmer Ring By Helen Noakes
Image credits: Helen Noakes

DJ Rings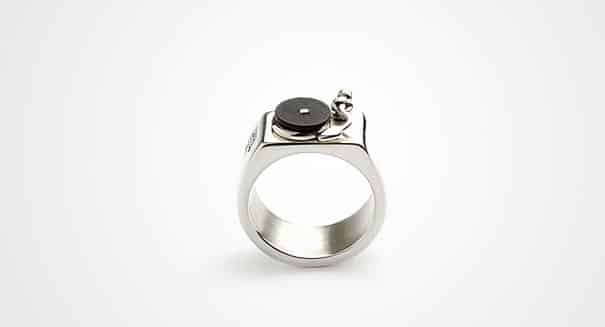 Designed by: Nathan Thomas
Burger Ring
Image credits: culy.nl
Winter In Paris Ring
Image credits: Chelsea Tolton
Diamond Ring In A Box
Designed by: Greg Sims
Tea Party Ring
Image credits: Xavier Gubbels
Sweets For My Sweet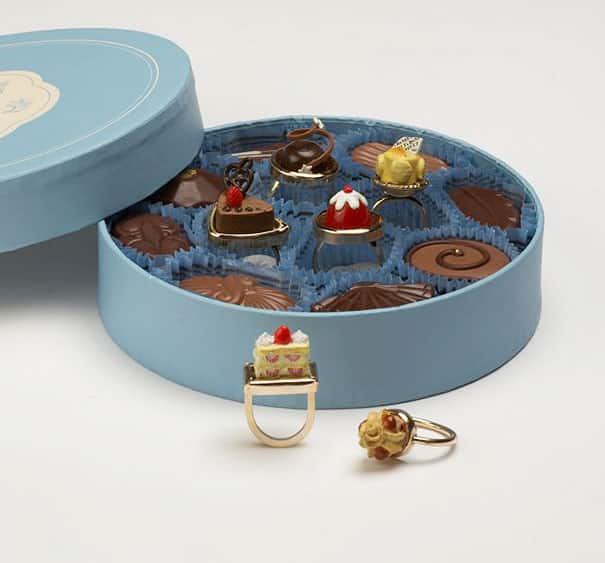 Image credits: Carolyn Tillie
Periodic Table Rings
Image credits: theawesomer
Snake Ring
Image credits: GiftPlum
Shooting Cannon Ring
Designed by: Patrick Charles Walter
Gothic Alien Avp Roar Ring
Image credits: Drick
Frog Prince Ring
Image credits: lolcatburglar
Silver Camera Ring With Pink Fire Opal
Image credits: Chelsea Tolton

[mashshare]