With the invention of the e-book, Libraries are still great places we should visit. Old majestic Libraries can be some of the most beautiful places to see with their astonishing architecture, breathtaking interior design and treasured books from the past that have unmistakable smell about them. Some libraries from around the world will always be filled with literary treasures that everyone should visit and remember.
If you're travelling to another country make sure to add ancient libraries to your traveling list. Libraries were built to stand the test of time as they contain critical books about our history.
Did you know?
1. The world's oldest library is the oldest continually running library in the world is at the St. Catherine's Monastery in the Sinai, Egypt. It was built in the middle of the 6th century and houses the second largest collection of religious material in the world (after the Vatican). However it is not accessible to the public, only by monks and invited scholars.<br>The bibliotheque de Paris (Library of Paris) combined with the National Library of France, is the oldest continually running public library service, dating back to 1368 when it was housed at the Louvre. It has moved several times over the past 700 years, into newer and larger accommodation. [Source]
2. The largest library in the world is The Library of Congress, with more than 158 million items on approximately 838 miles of bookshelves. The collections include more than 36 million books and other print materials, 3.5 million recordings, 13.7 million photographs, 5.5 million maps, 6.7 million pieces of sheet music and 69 million manuscripts. [Source]
3. The smallest library in the world has appeared on the streets of New York City – and it has space for just one reader at a time.
For us book worms, libraries are sacred places that can be nearly impossible to leave once you enter. They are filled with decades or even centuries worth of knowledge, and the smell of old paper is often overwhelming for the faint of heart. Sure, the ancient libraries should be on your traveling list, but there are also plenty of new ones that are already considered to be pearls of modern architecture. This list covers the most impressive old and new libraries around the world!
Read more facts about libraries
State Library Of Victoria, Australia
Photo credits:Â wikipedia.org
The Forgotten Library
Photo credits: Unknown
National Library Of Chile, Santiago, Chile
Photo credits: Unknown
Book Mountain, Spijkenisse, Netherlands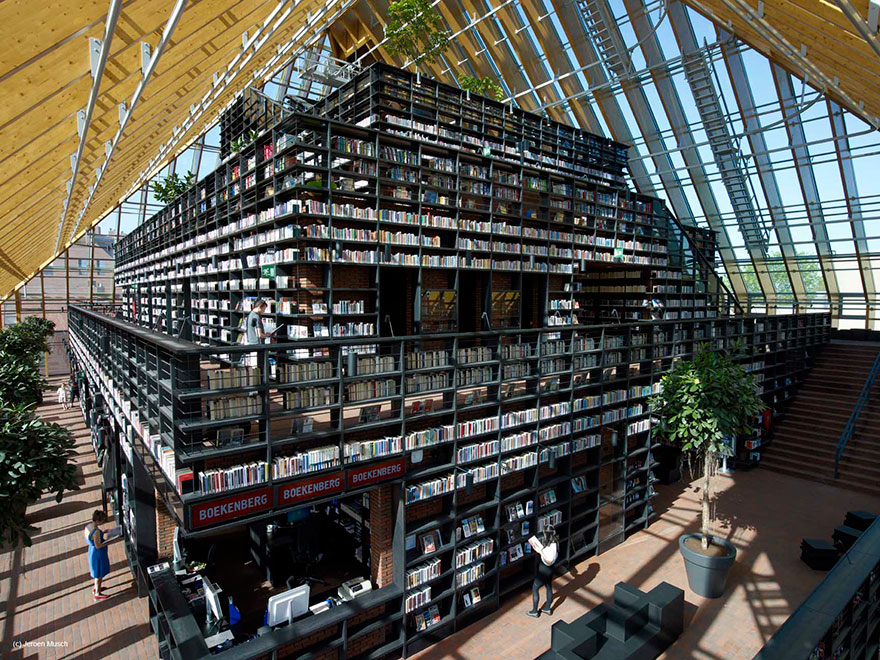 Photo credits:Â archdaily.com
Wren Library, Trinity College, Cambridge (uk)
Photo credits: wikipedia.org
Jp Morgan Library, New York, Ny
El Ateneo. Buenos Aires, Argentina
The Strahov Monastery Library, Prague
Bibliotheca Alexandrina, Alexandria, Egypt
Photo credits:Â architecturaldigest.com
National Library Of Latvia, Riga
Stockholm Public Library
Trinity College Library – Dublin – Ireland
Uris Library At Cornell University
Library Of Orthopedic Institute Rizzoli – Bologna
Girolamini's Library (naples, Italy)
Photo credits:Â klatmagazine.com
Abbey Library Of Saint Gallen Switzerland
Jose Vasconcelos Library, Mexico
Photo credits:Â flickr.com
The National Library Of Prague, Prague, Czech Republic
Photo credits: bookwilde.org
Trinity College Library, Dublin, Ireland
Photo credits:Â rostad.com
Biblioteca Real Gabinete Portugues De Leitura, Rio De Janeiro, Brazil
Photo credits: Boris G
St. Florian Monastery, Austria
Photo credits:Â Renate Dodell
The Admont Library, Admont, Austria
Photo credits: Benediktinerstift Admont
George Peabody Library, Baltimore, Maryland, USA
Photo credits: wikipedia.org
Handelingenkamer Tweede Kamer Der Staten-generaal Den Haag Iii, Netherlands
Photo credits:Â phillips.com
Austrian National Library, Vienna, Austria
Photo credits:Â onb.ac.at
Biblioteca Joanina, Coimbra, Portugal
Photo credits: Will Pryce
Beinecke Rare Book & Manuscript Library, Yale University, Connecticut, USA
Photo credits:Â Michael Marsland
Bibliothèque Nationale De France, Paris, France
Photo credits:Â Franck Bohbot
The Old Public Library Of Cincinnati, Ohio, USA
Photo credits:Â Public Library of Cincinnati & Hamilton County
The Iowa State Law Library, Iowa, USA
Photo credits:Â legis.iowa.gov
The City Libary, Stuttgart, Germany
Photo credits:Â Philipp Hilpert
The Oberlausitzische Library Of Science, Gorlitz, Germany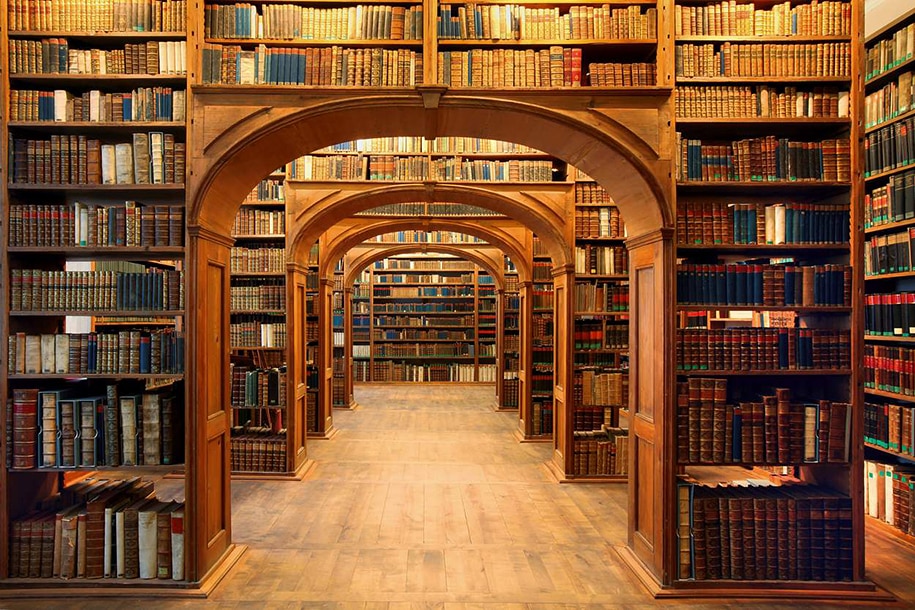 Photo credits:Â goerlitzer-anzeiger.de
Bibliothèque Sainte Geneviève, Paris, France
Photo credits:Â Franck Bohbot
New York Public Library
Photo credits: David Markovič
 Walker Library, Minneapolis, Minnesota, USA
Photo credits:Â Andrew Moore
Technical University "Gheorghe Asachi" Library, Iasi, Romania
Photo credits: Dan-Ovidiu Boncut
St John's College Library, Cambridge, UK
Photo credits:Â The Pale Side Of Insomnia
The Library Of Congress, Washington, D.C., USA
Photo credits: osubmarinoamarelo.com
Bibliothèque Mazarine, Paris, France
Photo credits:Â Â Franck Bohbot
Vennesla Library, Vennesla, Norway
Photo credits:Â Helen & Hard
 The National Library Of China, Beijing, China
Photo credits:Â fcpe.lyceeplcourier.over-blog.com
Harper Library, USA
Photo credits: Justin Kern
Palácio Nacional De Mafra, Portugal
Photo credits:Â tcidraes
The Tripitaka Koreana Library, Haeinsa Temple, South Korea
Photo credits:Â telegraph.co.uk

via: boredpanda.com

[mashshare]