Audiences will always stop and read an eye-catching flyer. In addition, tastefully designed flyers enable readers to remember crucial event dates and characters.
Brands had proven that readers remembered their print ads well through well-designed flyers. Therefore, anyone wanting to attract audiences must make high-quality flyers for any purpose.
But I'm not skilled enough to make them! What can I do?
Fortunately, you can find an intuitive and free flyer maker app strewn across the internet with a simple search engine query.
To save you time, we've made the list of the best flyer maker apps lying around online. Each of them guarantees an easy learning curve and maximum productivity.
Plus, you won't need to pay a cent with some of them to get professional-looking and eye-catching flyers.
Just keep on reading to learn more!
5 Best Paid and Free Apps to Create Flyers
Venngage
Engaging flyers take so much time to create. However, you'll spend the same amount of time learning and mastering flyer-making skills. Therefore, using a template for inspiration will save you the most time and resources creating a flyer.
Venngage has over 500 fully customizable templates at your disposal. So now, you won't have to start from scratch all the time.
Karen Arnold/Public Domain Pictures
So, templates are the only things it can give me?
Each of Venngage's templates has text and stock image placeholders. You can remove images and place your own with a simple drag-and-drop to your browser.
Plus, Venngage's left-side interface is simple and clean, with all the tools in various categories. To save time, it has a convenient icon, font, and photo search.
Canva
Like Venngage, Canva's flyer app is a drag-and-drop interface. Similarly, it offers over a thousand flyer templates to inspire you. Now, you won't have to start each flyer from scratch anymore.
You can fully edit each of these templates or change a panel or divider's color. Plus, you can upload your images to customize your flyer.
Why's It Better Than Most Free Flyer Makers?
Two of Canva's main selling points are helpful $1 premium images and a cloud-based collaborative interface.
Buying premium images for $1 is much more cost-effective. Imagine buying them at higher prices outside Canva.
Plus, its collaborative interface allows simultaneous editing. You can leave comments, reverse edits, and communicate with others as you edit your team-made flyer.
Adobe Spark
Unlike Venngage and Canva, Adobe Spark isn't completely free. However, you can use all its features during the first 30 days. Plus, you can download your images with the brand's watermark.
After that, your trial period expires. Then it will charge you a relatively affordable $10 per month.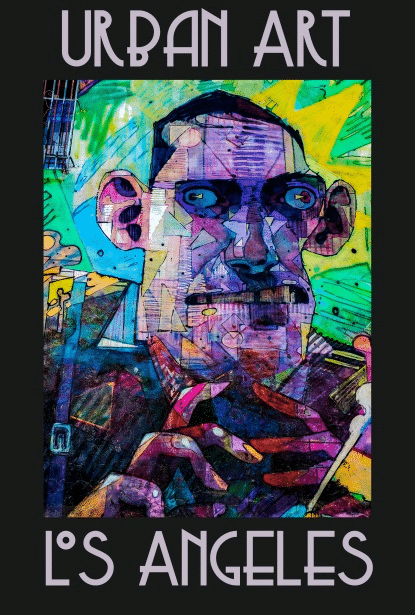 Circe Denyer/Public Domain Pictures
So, Why Should I Pay for Adobe Spark?
You'll get thousands of free images and icons at your disposal. In addition, you'll get unique shapes and fonts that you'll never find on another free flyer maker app.
Lastly, you still get the benefits most free flyer makers to have. These include customizing all available templates and uploading your images.
Stencil
Suppose you can get more than a thousand flyer-ready templates and images free of charge. Then, you'll love Stencil's free-to-use flyer maker! One of Stencil's main differences with Venngage and Canva is free images.
It boasts about having five million royalty-free pictures. On the other hand, both Venngage and Canva offer rare and inspiring premium images at affordable prices.
What about its interface?
Stencil's vast royalty-free image selection comes with a simple-to-use left-hand interface. This section houses all its functionalities.
For example, if you've recently used an icon or image, it'll appear on the "Photos" tab. Stencil's free account is useful for personal applications only.
We can't imagine getting to save ten flyers a month being useful for enterprise-level users.
PosterMyWall
You can create animated flyers on Venngage or Adobe Spark. The thing is, you'll spend so much time developing your eye-catching flyer animating skills.
At PosterMyWall, you get ready-made animated templates that set your flyer quickly apart from the rest.
The flyer maker platform boasts 170,000-plus ready-made templates. You can edit them to your needs with ready cropping for social media or print-outs.
Anton De Haan/Wikipedia
Animated flyers, that's it?
PosterMyWall distinguishes itself through animated flyers plus a carefully categorized flyer template selection. In most cases, other paid and free flyer makers throw flyer templates everywhere.
However, PosterMyWall categorizes it according to their common theme. So you get a huge template selection for concerts, church events, or small business conventions.
Paid Or Free: Which is The Best App To Make Flyers?
Free-of-charge flyer makers aren't exactly free. For example, Canva is free to use. However, you have a limited number of flyer downloads, stock images, and other items. Therefore, we highly recommend sticking to free versions for personal use.
However, it doesn't mean the paid features of free-of-charge apps aren't useful. On the contrary, enterprise-level app selections effectively deliver on their promise. In most cases, you get unlimited image downloads, stock pictures, and more.
Take note of your budget, time constraints, and creative needs to find the best app in this list that works for you.
This Best Flyer App List Can Upgrade Your Flyer-Making Skills!
You won't even need the practice to use any of the flyer apps we've mentioned here. However, we believe you'll get inspired while editing ready-made flyer templates. We highly believe that all apps we've listed can upgrade your eye-catching flyer-making skills to the next level!

[mashshare]