Stunning collection of professionally designed Inspirational Flyer Designs and Tutorials that you can use to announce your party event. A flyer design or flier, also called a circular, handbill or leaflet, is a form of paper advertisement intended for wide distribution and typically posted or distributed in a public place or through the mail.
Good Flyer Designs are often used by individuals, businesses, or organizations to Promote a good or service, such as a restaurant or nightclub. Flyer Designs are cheap to produce, contemporary flyers are frequently produced in 300 g/m2 glossy card – whereas a leaflet might be produced on a 130 g/m2–170 g/m2 weight paper – and can be a very effective form of direct marketing.
In today's collection we've gathered 63 Inspirational Flyer Designs and Tutorials, Flyer design has much the same aims as website design but with very different end results, however, flyer design can be a great source of inspiration for web designers. We hope these Flyer Designs and Tutorials help you with your future design projects! Enjoy!
Marketing Business flyer by besttemplates
Backyard bbq event flyer by besttemplates 
Grand Opening Flyer by Besttemplates
Dream home real estate flyer by besttemplates
Mardi Gras Party by Besttemplates
 PSD Amazing Party Flyer by ~bicirique
 Flyer: Zombie Party by ~stuckwithpins
3. PartyOn Flyer by ~vega0ne
4. the movement CH flyer by ~south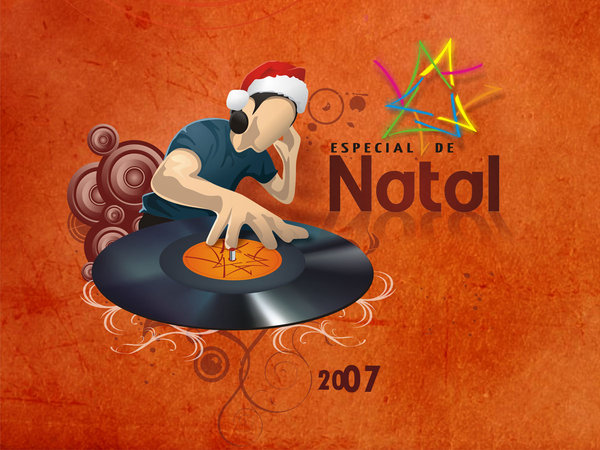 6. Stel + Kosmas Epsilon Flyer by ~SeBDeSiGN
7. Flyer House Event by ~D72
9.Flyer for MASH club London RS by *ElenaSham
10. Minilogue Flyer by ~SeBDeSiGN
11. DISCONNECT logo+flyer by ~punkt11
12. Neon Rave Kids flyer by ~DeeDeeKing
13. Funked Flyer by ~ruudvaneijk
14. Chew The Fat September Flyer by ~fifties
15. Talk Is Cheap Flyer 2 by ~SeBDeSiGN
16. 180 dnb may flyer by ~south
17.Fight Global Warming Flyer 1 by ~BlakliteGraphics
18. Trancemission Flyer by ~Lectronic
19. Disconnect Flyer by ~xsachax
20. Flyer: We Heart Love by ~stuckwithpins
21. Radio Sabor Flyer – 23.11.2oo7 by ~luchAdor-GFX
22. March Madness flyer by *zelery65
23. Milk and Sugar Flyer by ~r77adder
24. bumper autumn flyer by ~south
25. Joe Fernandez – Flyer Niceto 2 by ~paulaguillen
26. Flyer – Preabiparty Georgii by ~herrh
27. Glamour Night Flyer by *zelery65
28. Introducing Drum n'Bass flyer by ~Rodier
29. Flyer: Kitty's 17th B-Day by ~stuckwithpins
30. BIRTHDAY FLYER by ~patswerk
31. Eye On Malaysia Flyer Front by ~kawaiwawi
32. Party Flyer – Open Air Party by ~extraweg
33. Flyer by ~lil-crizzy
34. THE RETINA PARTY FLYER -PSD- by ~bicirique
35. party flyer design club dub by pasarelli
36. HVD Fonts 2008 – 2011 (Poster)
38. Been Out Vol. 1
39. Vibetown Flyer 2 by hicky2
40. La Lim
42. Masters Night
43. Flyer Free PSD
44. Free Thoughts Poster Flyer
45. Typography Flyer/Poster Template
46. BMX Show
47. Lovejoy – Music Event Flyer
48. So Fresh!
49. Free Flyer Poster Template PSD
51. Mikro Flyer October 2010 by mellowpt
52. Bass and Space
53.  Club Fusion
54. Dance Attack
55. SWP Beach Party 08 flyer by stuckwithpins
57. rubinskeepuma
58. Club Fusion
59. DJ Silence
60. Casa Nostra
Tutorials
1. Design a Ready to Print Brochure in Photoshop

2. Create a Stylish Business Print Ready Flyer

3. Create and Print a Brochure with Photoshop, Indesign and UPrinting.com

[mashshare]