Lego doesn't only have to be for just for young kids, LEGOÂ enthusiast, Bangooh, has created 6 LEGO Ships built inside bottles. Luckily building LEGO Ships inside bottles is more easier than building them with real miniature parts. These LEGO ships are quite complex and look super cool inside these glass bottles. Just shows how imagination can explore new ways to use LEGO.
LEGOÂ is a bit like the real world version of popular digital building game Minecraft. In this case tiny blocks of plastic that are used to construct amazing and creative structures and designs.
In reality when using LEGO there are building opportunities with few real limitations it seems when using Lego to construct ideas. As soon as you think you have seen it all, then something even more amazing is built. Plastic indeed goes a long way and the only limit is imagination and where that stops.
Did You Know These Lego Facts?
1. "LEGO" comes from the Danish phrase leg godt, which means "play well".
2. The company got its start when Ole Kirk Christiansen, a carpenter, lost his business and began making toys out of his surplus lumber.
3. Originally called "Automatic Binding Bricks," LEGO wasn't the first to market the toy. Kiddicraft holds that distinction, and LEGO just improved on the design.
4. In 2002, LEGO sued the Chinese makers of "Coko bricks," a building block closely resembling LEGO bricks. Coko had to cease production and issue a formal apology.
Creative LEGO Ships Built Inside Bottles
Not content with building giant castles, cities and space ships, now LEGO goes a creative step further, finding its way into these tiny glass bottles. Beautifully designed, this LEGO interpretation coins new meaning to the phrase 'Ship in a Bottle.' Enjoy the amazing plastic ships and wonder how they did it? LEGO is truly a defining brand that both young children and adults can enjoy in equal measure.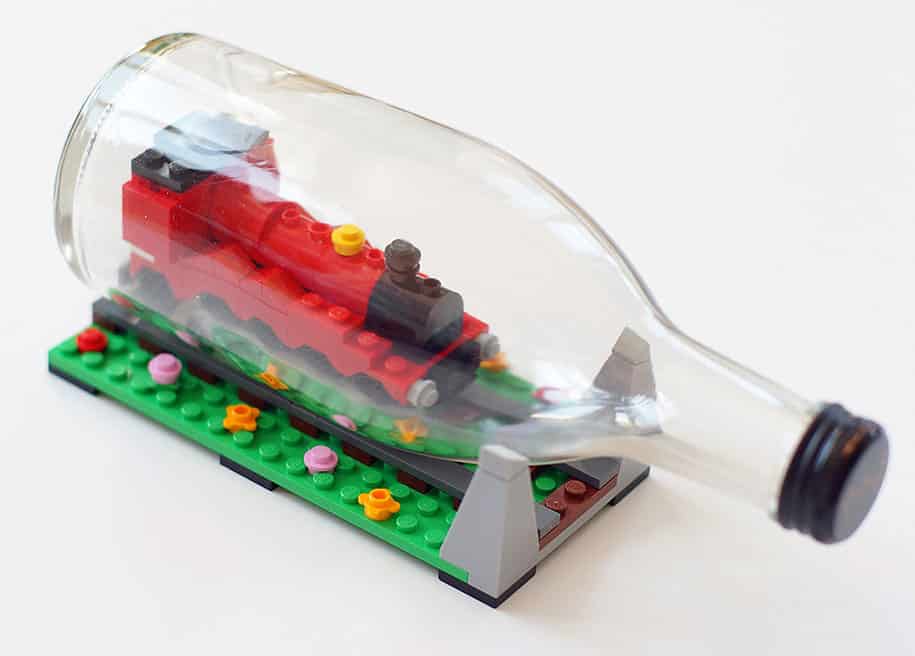 [mashshare]