Art can be created in many ways, with an array of materials to choose from many of us overlook paper as the main source of motivation. In today's collection we'll be showcasing some breathtaking paper art from around the world.
Paper craft is the collection of art forms employing paper or card as the primary artistic medium for the creation of three-dimensional objects. It is the most widely used material in arts and crafts. It lends itself to a wide range of techniques, as it can for instance be folded, cut, glued, moulded, stitched, or layered. Papermaking by hand is also an important paper craft. Painting and calligraphy though they are commonly applied as decoration are normally considered as separate arts or crafts.
Paper crafts are known in most societies that use paper, with certain kinds of crafts being particularly associated with specific countries or cultures. In much of the West, the term origami is used synonymously with paper folding, though the term properly only refers to the art of paper folding in Japan. Other forms of paper folding include Zhezhi (Chinese paper folding), Jong-i.e.-jeop-gi, from Korea, and Western paper folding, such as the traditional paper boats and paper planes.
Take a look at 70 Creative Examples of Paper Art, does it inspire you to want to learn Paper Art?
Paper Cuts
Designer: Mauda White
Paper Feathers
Designer: Liesl
Paper Ice Cream
Designer: Mr Printables
Skull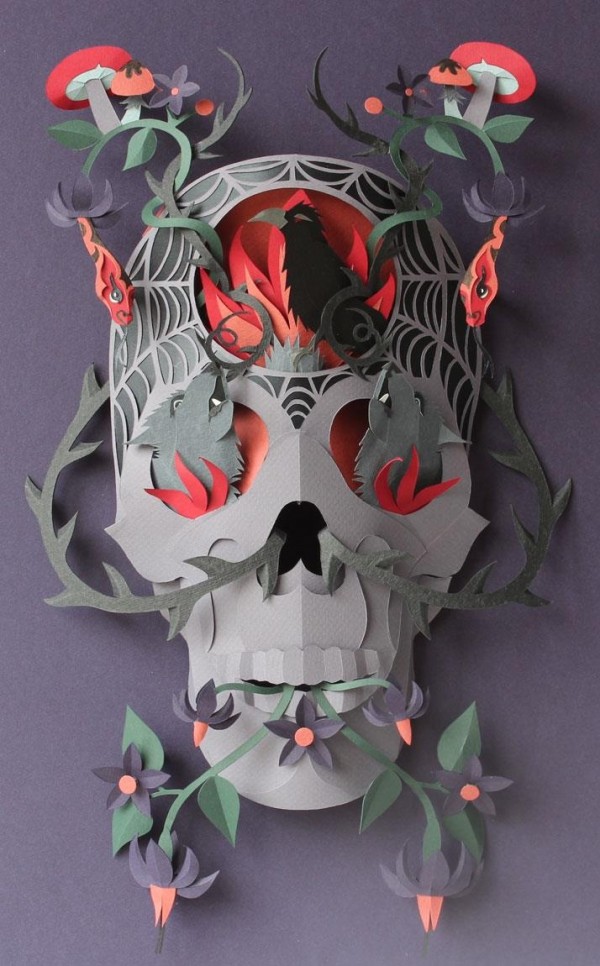 Found: Deco Abracadabra
Anatomical Cross-Sections Made of Rolled Paper by Lisa Nilsson
Author's website: lisanilssonart.com
Paper Landscape by Eiko Ojala
Author's website: ploom.tv
Handcut Paper Art by Lisa Rodden
Author's website: lisarodden.com
Paper Art by Cheong-ah Hwang
Author's website: papernoodle.com
Intricate Paper Art by Bovey Lee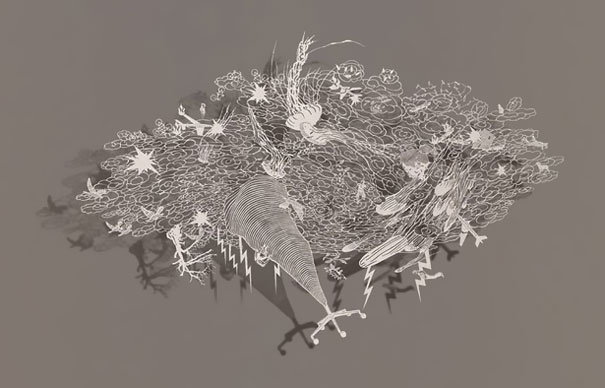 Author's website: boveylee.com
Origami by Nguyen Hung Cuong
Author's website: flickr.com
Paper Portraits by Anant Nanvare
Author's website: anantnanvare.blogspot.com
Paper Birds by Diana Beltran Herrera
Author's website: dianabeltranherrera.com
One Sheet of Paper by Peter Callesen
Author's website: petercallesen.com
Quilled Paper Portraits by Yulia Brodskaya
Author's website: artyulia.com
Folded Paper Art by Simon Schubert
Author's website: simonschubert.de
Animal Paper Sculptures by Calvin Nicholls
Author's website: calvinnicholls.com
Paper Cut Art by Hina Aoyama
Author's website: hinaaoyama.com
Origami Masks by Joel Cooper
Author's website: joelcooper.wordpress.com
Tree Carved From McDonald's Paper Bag by Yuken Teruya
Author's website: yukenteruyastudio.com
Laser Cut Paper Art by Eric Standley
Author's website: ericstandley.30art.com
Paper Cut Tapestries by Tomoko Shioyasu
Author's website: scaithebathhouse.com
Paper Sculptures by Jen Stark
Author's website: jenstark.com
Origami Street Art by Mademoiselle Maurice
Author's website: mademoisellemaurice.com

[mashshare]