Using Photoshop, Italy-based artist Cristina Guggeri created a series of hilarious and funny images of World Leaders on the toiler. Many of us see our World leaders as more than human with the power and control. But this series,  called "The Daily Duty", reminds us all that these famous (and infamous) leaders are as human and us.
Showing World Leaders On the Toilet include some famous people like American President Barack Obama, The Queen, The Pope, Chancellor Angela Merke, The Dalai Lama, Silvio Berlusconi, Israeli leader Benjamin Netanyahu and Mario Draghi, president of the European Central Bank.
These 9 Photos of World Leaders On the Toilet help to remind us all that these World leaders are just like the rest of us!
More info: cristinaguggeri.weebly.com | Facebook (h/t: areashoot, j923571)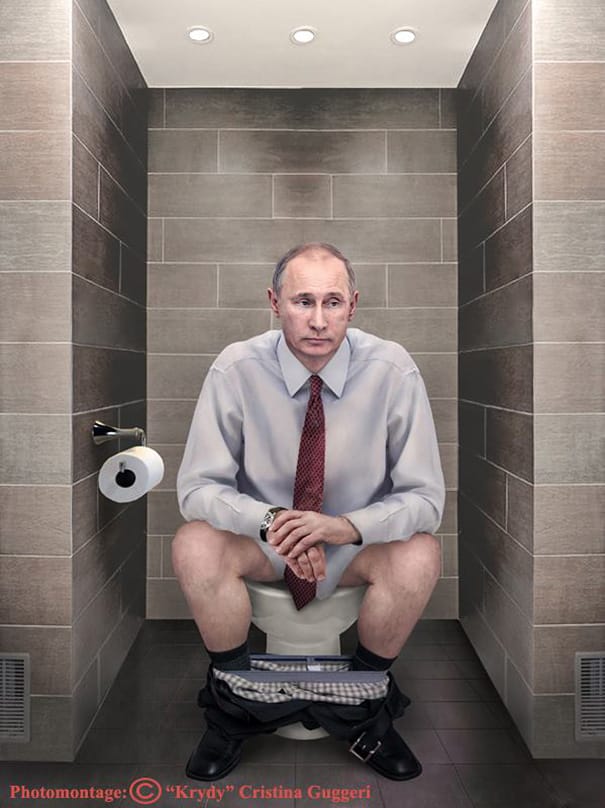 [mashshare]