Caves are one of those places that often hidden beauty and wonder. These crevices and cavities are created under the earth or in mountains and are regularly seen by explorers and adventurers looking to capture their massive and breathtaking interiors. We've collection some of the Most Beautiful Caves From Around the World for your enjoyment, but don't be fooled – not all caves are bleak rock! Some of these are filled with spectacular light shows!
Did you know?
A cave (or cavern) is a naturally occurring area or space under the surface of the Earth. Caves are often a system of interconnected passageways created by the weathering of rock.
Recreational or scientific exploration of a cave system is called caving, potholing or spelunking.
The scientific study of caves and their surrounding environments is called Speleology and the formation and development of caves called speleogenesis.
The maximum depth a cave system can reach underground before the pressure of overlying rocks becomes too great is estimated to be about 3,000 m (9,800 ft).
Caves can be formed by many geological processes including chemical actions, erosion from water, tectonic and volcanic forces, microorganisms, and pressure.
A cave or cavern is a hollow place in the ground, especially natural underground space large enough for a human to enter. Caves form naturally by the weathering of rock and often extend deep underground. The word "cave" can also refer to much smaller openings such as sea caves, rock shelters, andgrottos. Speleology is the science of exploration and study of all aspects of caves and the cave environment. Visiting or exploring caves for recreation may be calledcaving, potholing, or spelunking.
In today's post we've gathered 40+ Most Beautiful Caves From Around the World, from amazing locations like China, Australia, Chile and America.
Waitomo Glowworm Caves
Naica Mine, Mexico
Khao Luang Caves, Phetchaburi (Phetburi), Thailand
Ice Cave Near The Mutnovsky Volcano, Russia
Found on ratbud.livejournal.com
Zlot Caves, Serbia
Blue Cave Croatia
The Crystal Pool in Dan yr Ogof Caves, South Wales
The Shower – Temimina Cave – Brasil
Crystal Cave – Svínafellsjökull in Skaftafell, Iceland
Unbelievable Cave Of Vietnam – Son Doong Cave
Luray Caverns, Virginia
Found on awesomeplacestovisit.com
Fingals Cave, Scotland
Jenolan Caves, New South Wales, Australia
Devetashkata Peshtera – Bulgaria
Emerald Cave, Colorado River in Black Canyon, Arizon
Jenolan Caves: New South Wales, Australia
Vietnam's Son Doong cave
Found on nationalgeographic.com
Cavernas De Mármol, Chile
Marble Caves, Colorado
Kangaroo Island Caves: Kangaroo Island, South Australia, Australia
Caverna Temimina
Southern end of Okinawa island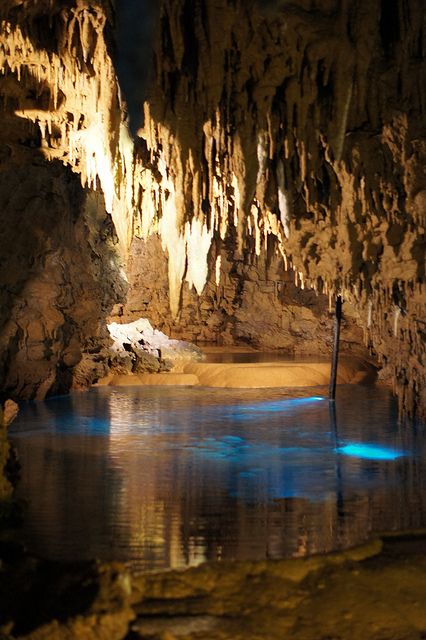 Friouato Cave In Morocco
Minnehaha Falls Cave in Minnesota, United States
Marble Caves in Lago General Carrera, Chile
unknown
Postojna Cave – Slovenia
Marble Caves, Chile
Morro Preto Cave
Melissani Cave, Kefalonia Greece, check out this guide to exploring the Greek Islands.
Reed Flute Cave In Guangxi, China
Ice Caves of the Apostle Islands National Lakeshore, Wisconsin
"devil's Throat" Cave – Bulgaria
Sea Cave Waterfall, Kauai, Hawaii
Found on mostbeautifulpages.com
Padirac cave, France
Found on love-nature-amazing.blogspot.com.au
Crystal Ice Cave, Skaftafell National Park, iceland
Found on diana212m.blogspot.com
Slovenian Caves – the Grand Canyon underground
Antelope Canyon, Arizona
Puerto Vallarta, Mexico
Ice Cave In Iceland
Batu Caves, Malaysia
[mashshare]