Coming Soon Pages are created to inform the visitors about the upcoming website, letting them sign up to get the latest updates or provide a countdown clock for the website launch. When having a Coming Soon Page you build up excitement and a following bringing new interest to the website. Having an attractive and appealing Coming Soon Design as it can help keep the visitors interested so they keep checking back.
In this collection we've gathered over 30 Coming Soon Pages for Inspiration. This list showcases beautiful  coming soon pages, ranging from simple to busy designs, we have collected some of the best. I hope these Coming Soon Pages Inspire you to create your own! Enjoy!
Coming Soon Page Tips:
Countdown Timers
Countdown timers are a great idea if you know when know the date of your websites release. Countdown timers are easy to setup with the help of many plugins on the web.
Email List/Newsletters
Email or newsletters are a great feature to have on a coming soon page. By allowing visitors to sign up to receive updates on your website will allow your visitors to come back to your websites after it's finished making them more likely to stick around.
Pre launch Discounts
Pre Launch Discounts on a Coming Soon Page is a fantastic way to interact with your visitors. You can offer discounts to visitors that sign up, but make sure your site is still profitable with the discounts though.
Coming Soon Page Inspiration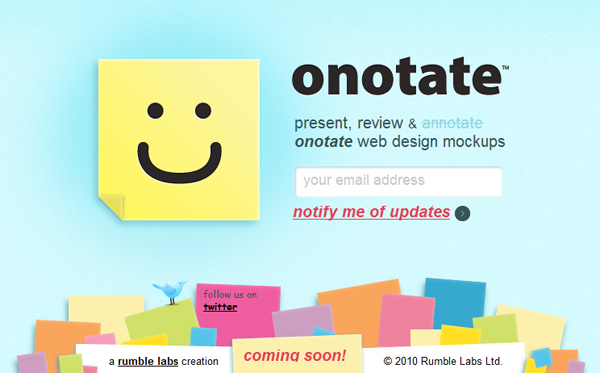 [mashshare]