Tattoos don't always have to be loud, brash and complex designs, in today's post we'll be looking at some simple, elegant and subtle tattoos which showcase how beautiful they can be when to take the minimalist approach. Tattoo wearers often suffer from regrettable stereotyping as being loud and crude but that is really not the case at all with these shockingly minimalist tattoo designs.
The fact is though that perception of a tattoo is largely driven by perception of the wearer. There are plenty of minimalist tattoo designs that are both subtle, simple and sophisticated.
106 Beautiful Simple, Minimalist and Subtle Tattoos
Take a close look at this exhaustive and original selection of simple, subtle and elegant tattoo ideas. There is plenty of tattoo design inspiration to find here and your ideal tattoo design is not far that away.
Swirling Pentagram Style Tattoo
This swirling infinity style minimalist tattoo is subtle and uses thin lines to express movement. A neat fluid design that draws the eye for all the right reasons. This kind of subtle tattoo design prompts people to ask searching questions, it is mysterious.
Perhaps a tattoo for for an owner who likes to keep his or her secrets. This style of tattoo is minimalist and simple yet makes people question its true mysterious meaning. A interesting and unique tattoo design that is simple, elegant and keeps people wondering as to the origin.
The Wristband Tattoo
This tattoo is minimalist and perfect for the slender female wrist, easily concealed it only draws attention when you seek it out. Subtle designs like this tattoo design are both elegant, fashionable and simplistic in design.
Wristband tattoo designs are elegant examples of how body art can be conservative and fashionable, particularly on women who are seeking to mark but not make their body look too unsightly at all.
Statement Tattoos of the Mind
These tattoo design styles employ subtle text to convey feelings and emotions ranging from heart and mind to courage and fear.
These are statement tattoos but are no overly bold and are easily concealed if needed. These designs are for thinkers, those who dwell on thought and deep feelings and whom ask searching questions of themselves.
The Cheeky Bitten Lollipop Tattoo Design
This cute little design is cheeky, it says a great deal about personality and character. A perfect choice of design if you want to instil a feeling of fun that is just a shade naughty at times.
What could be cuter than an awesome lollipop tattoo such as in the design example right here? These lollipop designs are subtle and thought provoking examples of minimalist body art that is trending today.
The V Line Tattoo
This style of tattoo is probably more masculine than female but works on both. This design is very very subtle, a line so thin that it could easily be mistaken for a bracelet or chain.
V Line tattoos are simple but bold designs that catch the eye from afar. An excellent choice for a man who is searching for a interesting new wrist tattoo design.
The Branch on the Neck Tattoo
This beautiful and elegant tattoo design is the first in our collection to adorn the lower front of the neck which is a great location. for such a small and simple tattoo.
This neck tattoo is just small enough to be hidden by long hair it is a slender tattoo that only reveals itself when long hair allows. The message is mysterious and could mean many different things.
Colored Dots Tattoo Design
These colored dots stand out as vibrant colors on a wrist or ankle. While the colors maybe bright the dots themselves are very small. This is an interesting, simple and thoughtful tattoo design.
Meaning that the colored dots will draw attention for their simplicity and bright colors not for any other reason. This style of personal tattoo design can be used to express favorite colors or to invoke a more meaningful message.
People will undoubtedly ask of this tattoo designs proper meaning?  Question is will you tell them or not? Intriguing simple tattoo design either way.
Dashes, Circles and Arrows
This is an expressive design, not particularly symmetrical by any means. A tattoo that will encourage attention for its subtle but sharp design.
What is the owner of this wrist tattoo trying to convey, by placing such a tattoo design on the wrist it suggests a keen, quick witted spirit, that is sharp of mind and intelligence.
Arrow Compass Finger Tattoo Design
Your hand and fingers are one of the most expressive parts of the body. A tattoo inked onto a finger or hand can say a great deal about you. It can instill messages about confidence, outlook on life, family, hopes for the future.
Any of these feelings and emotions really. Such designs are subtle yet visible enough to provoke intrigue and questions.
A compass style tattoo might suggest a free spirit, a traveler or wanderer. Or might invoke a sense of mystery form a person not certain where the road of life will take them. A minimalist tattoo design for someone who is still searching for answers in life perhaps?
Roman Numerals Style Tattoos
A subtle but very classy tattoo design to express a meaningful date or special occasion. We have all see examples of big, loud tattoo designs that exhibit a date in the English language, eg 30/08/1973.
Frankly if you are looking to be discreet and more elegant a Roman numeral design is a much classier way to present the same date. It suggests intelligence also, not everyone is familiar with the Roman language as it faded away many centuries ago and is more commonly used numerically in modern times.
Roman numerals of course are very fashionable ways to express the significance of an important date in a persons life via a tattoo design inked artfully onto the wrist.
The Simple Finger Necklace Tattoo
This small necklace tattoo design for the index finger is minimalist in every way. Sure to attract attention for precisely the right reasons.
This is another example yet of how small tattoos on the human body can be completely discreet and sometimes this is necessary for work and other situations. With this subtle finger necklace tattoo you gain the best of both worlds with this gentle tattoo design.
The fingers are one of the most expressive and sensual parts of the body, a tattoo placed here can send so many messages and in so many thoughtful and imaginative ways.
Even More Minimalist Tattoo Designs
There are plenty more inspirational minimalist tattoo designs to view and enjoy in this feature article, over ninety more amazing designs in fact.
Keep navigating for another few hundred miles to see the rest of these awesome body art examples and minimalist tattoo ideas in all their inked up glory.
Arrows and Circles Design
This discreet example is perfect for a forearm position. A subtle and timeless design that works well with black ink or darker colors.
This style of tattoo is increasingly popular in 2017 among both men and women who are searching for a minimalist tattoo design to use.
CityScape Tattoo and Heartbeat
At a glance I would say that this tattoo design illustrates the pulse of the city. Or it could simply be a design that shows the heartbeat spiking, who knows for certain.
A design like this is perfect for a female looking for body art for the shoulder area or upper back. It looks best when etched with dark colors or black as with the example right here.
The Harry Potter Spectacle Tattoo Design
Yes this tat design might look like Harry Potter spectacles. Or it could be something else entirely. The lightening fork and the studious spectacles suggest that magic is at work with this interesting design.
Whether you are a big fan of magic or not this particular example of minimalist body art is a awesome choice. A design that is bound to provoke much debate among those in your social circle.
Cute Cats Forearm Tattoo
Most people love cats as the are so affectionate and make for great family pets. It is little wonder that we get so attached to them and want to have a reminder of our favorite kitty on our person.
This particular cat design has been fortunate enough to find itself etched onto the forearm of it's owner perhaps. Cat tattoos are excellent minimalist examples of how pet inspired body are can look truly awesome when done right.
Key To My Heart Tattoo
What a romantic tattoo design this is right here with this minimalist example of a set of finger designs.
Here the fingers are inked to display a key and locket in a entwined symbol of lifelong affection for a loved one. A stunningly romantic tattoo design that is both subtle and discreet.
Romantic Entwined Triangles
Just as with the previous design this body art example for the hand consists of a marvelous set of triangles that are locked together.
Perhaps the message here with these minimalist triangles is one of bonding and eternal love. A mark of enduring affection that says we will both be together no matter what challenges life brings our way.
Crescent Style Tattoo
This black ink design is exceedingly minimalist. Were it not for the strong inks used in this crescent shaped design one might struggle to even notice it on the person.
A subtle design that does not scream out to be noticed and a good choice for either men of women who are searching for a series of subtle design choices to show their tattoo artist.
Different Sized Diamond Designs
This design is less minimalist than some of the others in this feature set. However the design would be concealed by clothing for most of the year.
An elegant set of diamond themed patterns are the signature moment of this minimalist tattoo example. Set in black inks as seen here on the female model.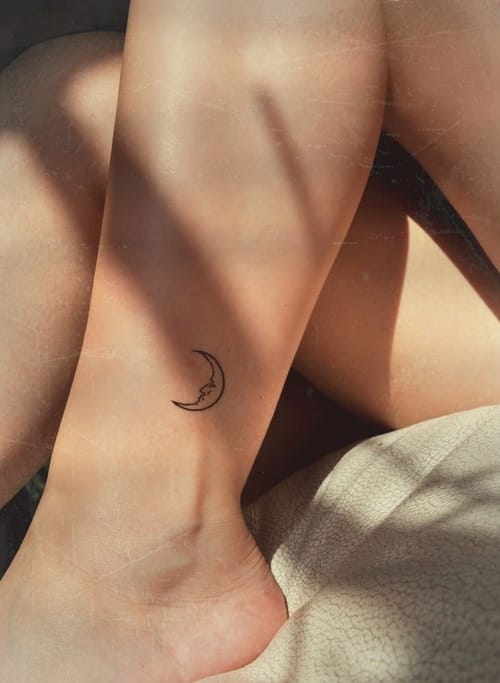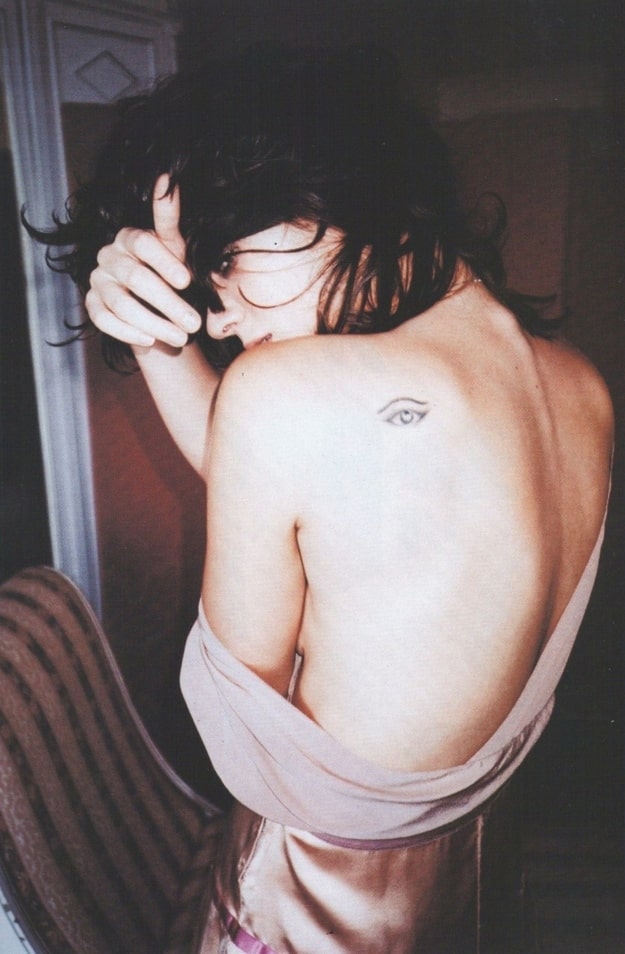 tinytattoo.tumblr.com
tinytattoo.tumblr.com
thesfstyle.com
Flickr: somewhair
slodive.com
rodeo.net
rodeo.net
rodeo.net
rodeo.net
rodeo.net
rodeo.net
rodeo.net
fuckyeahtinytattoos.tumblr.com
carlylesko.tumblr.com
pinterest.com
The lamppost from The Chronicles of Narnia.
mamatattoo.com
pinterest.com
fuckyeahtinytattoos.tumblr.com
fuckyeahtinytattoos.tumblr.com
thefwordonline.com
pablojvs08.tumblr.com
tattoo-designs.us
pinterest.com
maxabellaloves.blogspot.com
Found on blackinkpower.com
Via Katy
Found on favimages.net
Via Sharon Morrissey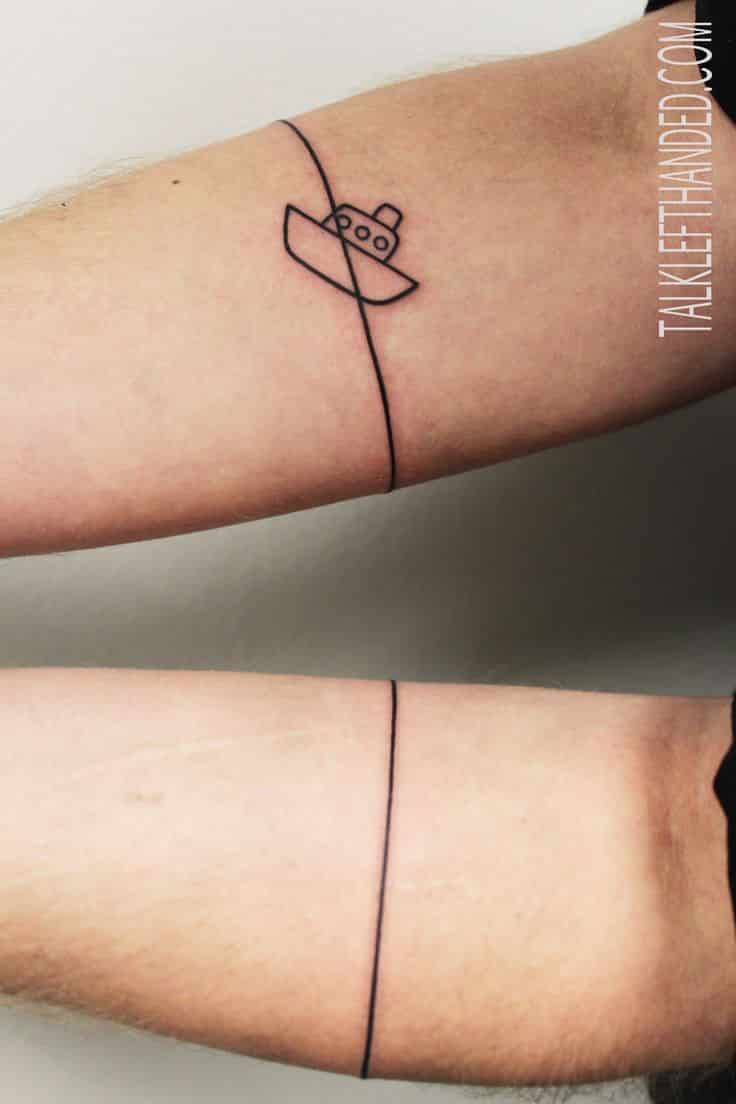 Found on talklefthanded.wordpress.com
Found on diariodamariloira.blogspot.com
Found on tattoo-ideas.us
If you're new to getting a tattoo and are apprehensive this is normal. Thus you may want to take the minimalist approach and get a subtle tattoo design. We've found some geometry shapes, small animal shapes, words and everyday objects like certain objects look great as subtle tattoos.
Did You Know?
In the U.S., more women than men are tattooed (23% vs. 19%), according to a 2012 survey.
A 2006 survey revealed that 36% of those ages 18-25 and 40% of those ages 26-40 have at least one tattoo.
The Latin word for tattoo is stigma.
The National Geographic states that in April 2000, 15% of Americans (40 million people) were tattooed.
There are over 20,000 tattoo parlors in the United States alone. A new establishment is being added in the country every day.
Americans spend approximately $1.65 billion on tattoos annually.
Final Thought
There we finally got to the end of this exhaustive list of simple and minimalist tattoo designs, we hope you found some useful design inspiration by looking at these awesome tattoo examples.

[mashshare]