The brighter you tell of the company news, the more customers you will have. At the same time, to create your own magazine or a stylish e-mail newsletter, you need to contact a professional designer. You will have to spend more than one thousand dollars for his services.
But there is a way to make a cool news brochure on your own and absolutely free. Use Newsletter Templates Google Docs! This is a great option for both business and school or everyday life.
Family Newsletter Template
Looking for a way to surprise your family and tell them about the changes in your life? This template is just what the doctor ordered!
Skyline High Newsletter Template
It's a great option for those who need to notify about an upcoming meeting, conference or gathering. In the Skyline High Newsletter Template, you can cover topics for discussion and the event dates.
Template for Newsletter For Google Docs&Word
This Google Docs template is well suited for travel companies. You can add photos of exciting tourist attractions to the layout and give some information about them.
Newsletter Template
Do you have a food blog or maybe your restaurant wants to highlight some new dishes on the menu? The template is perfect for both e-mailing and distribution to the restaurant guests in printed version.
Monthly Newsletter Template
To understand how effectively the company is developing, sum up the monthly results. With this template for Google Docs, you can remember all the achievements of the past month.
Weekly Newsletter Template
The template is suitable for those who like to monitor the amount of work done on a weekly basis. In the Weekly Newsletter Template, you can tell the company's employees about the results achieved and plans for the next week.
HR Management Newsletter Template
This is a stylish and universally applicable template. It is suitable for both a newsletter and an announcement about an upcoming event or party.
Nutrition Blog Newsletter Template
This newsletter template in Google Docs is designed to suit a healthy diet blog. But it can be used in other scientific fields as well.
Christmas Newsletter Template
This template is a good way to go public about the upcoming holiday. It is great both for an invitation to a corporate party, and for an invitation to a homely family Christmas gathering.
Church Newsletter Template
This template is a good solution for architects or builders. The design of the template is thought out by professionals to the smallest detail.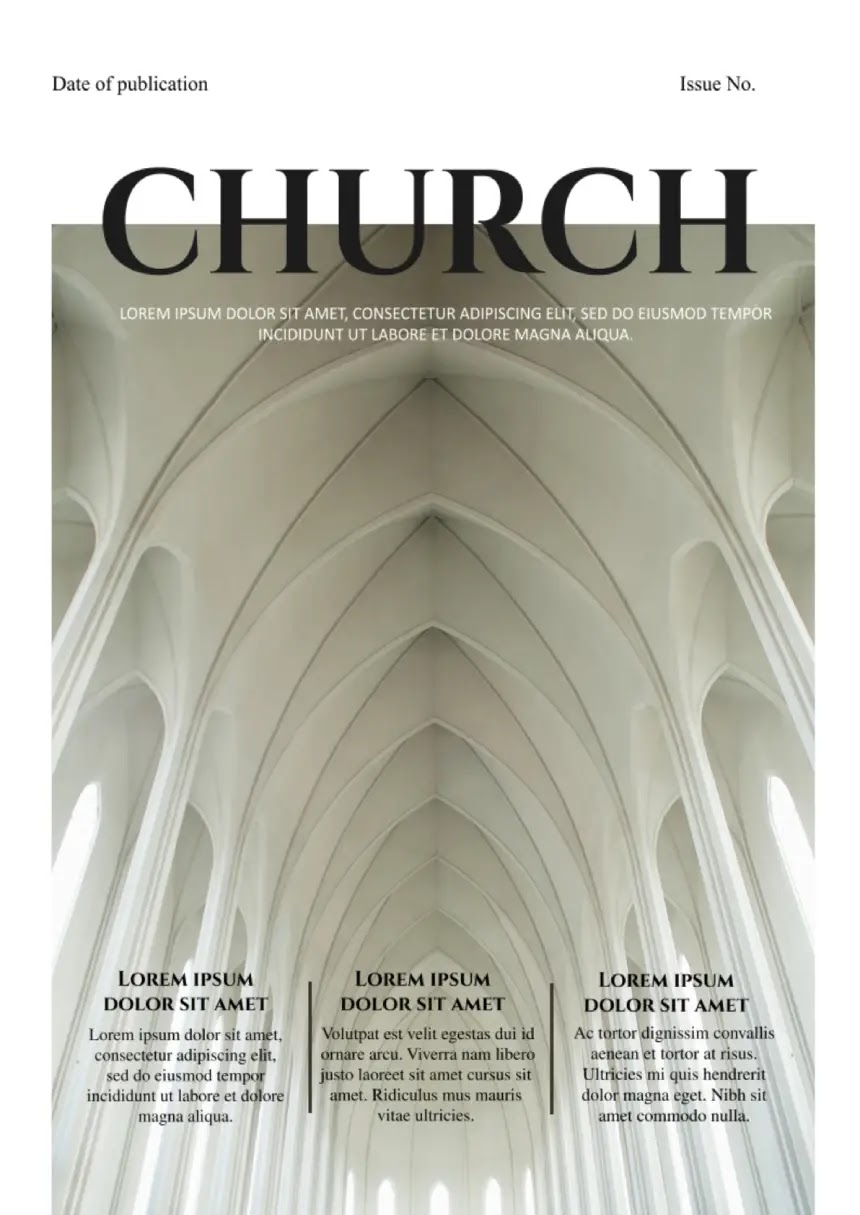 High School Back To School Newsletter Template
This layout is one of the best options for creating a school announcement. Editing it is so simple that any student can handle this task.
Template Newsletter Weekly
It's another newsletter template for Google Docs to summarize the weekly results. The layout is as simple and concise as possible.
Plum Newsletter Template
The template can be used to advertise a store of musical instruments or records, to announce concerts and all kinds of music awards.
Teacher Newsletter Template
The layout is developed by designers to suit teachers. You can add update information about the students' progress to it and hang it up in the classroom. Also, you can talk about upcoming events for teachers and display it in the teachers' room.
Photo School Newsletter Template
To go public on the results of school sports competitions or academic competitions, use this template.
School Newsletter Template
The layout is suitable to tell both students and their parents about the latest events at the school.
Newsletter Executive Template
A scientific conference, an important meeting or other important event – the Newsletter Executive Template will help to cover this. The layout is made in a laconic design, so it looks restrained, but stylish.
Orange Travel Newsletter Template
Do you own a travel agency, are you a travel blogger, or maybe you want to tell your friends and family about your last trip? Then this template is the best solution for you!
Parent Newsletter Template
By means of this template, you can create a guide for parents if you are a family psychologist.
Newsletter Template – Ink Friendly
This template is different from all the previous ones, as it is designed in black and white. It is suitable for those who want to focus on useful information, and not on a stylish design or photo.
Take advantage of the free newsletter templates for Google Docs. Save money and time creating newsletters and event announcements.

The article was written with the support of the author:

Kateryna Poliakova

The author specializes in creating understandable and succinct texts and articles. She writes useful blog articles that help you select the right template. The author knows the value of her time and yours, so all texts are concise and informative. She clearly understands for what purposes, and which template is best suited. You can catch this author on LinkedIn

[mashshare]