Prom is one of the most important milestones in a high schooler's life. You get all dressed up and gather with your friends to eat and dance together before graduating and going on your separate ways. Well, for one high school girl, her enchanted night ended early when she was kicked out of her own prom.
Meet Clare
Clare Ettinger of Richmond, Virginia was looking forward to her senior prom for years. Having been home schooled for years, she was excited for the prom that was being thrown for home schooled high school students.
Prom's Theme
Clare planned to bring her boyfriend, James Thompson, to the Richmond Home school Prom. The theme of the dance was Twilight in Paris. The two were looking forward to the dance and bought tickets early.
Finding the Dress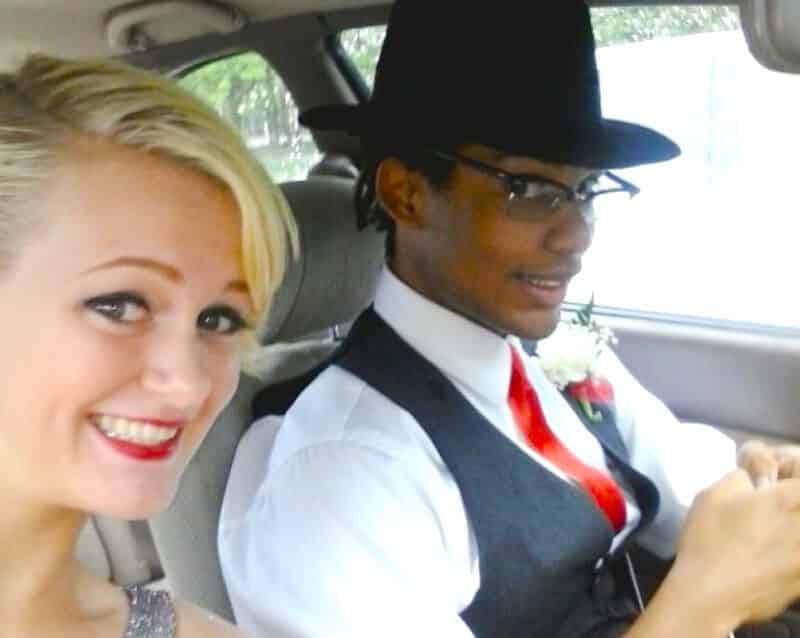 As part of getting ready for prom, Clare had to go out shopping to find the perfect prom dress. She had so many options available for her with different styles and colors. It was going to be hard to find the perfect dress.
Shopping Around
Clare had to go to six different stores and try on a number of dresses before she found the perfect one. She knew that when she did find the perfect dress she would get an overwhelming feeling that most girls get when they try on the perfect dress.
Shining Diamond
After trying on what felt like hundreds of dresses, Clare found her prom dress. "My dress was gorgeous, silver, and sparkly and I got it at Macy's and was very excited to find it after searching over six stores for this dress," Clare wrote on her blog.
Dress Code
The girls going to prom could be creative in their dresses, except for one little dress code rule. "The only dress code specified on the registration form was that, 'Ladies, please keep your dresses fingertip length or longer.'" So, when Clare found her silver dress, she had to make sure it passed the test.
Testing the Dress
When Clare tried on the dress, she relaxed her arms and let her fingertips hang near the hem of the dress. It turned out that the dress passed the test! "Like a good little homeschooler, I made sure that the dress was fingertip length on me; I even tried it on with my shoes, just to be sure. It was fingertip length, I was ecstatic," Clare said.
The Makeover
Once Clare found her dress, she just had to figure out her hair and makeup. She decided to channel the famous Marilyn Monroe by wearing red lipstick and styling her blonde hair. She couldn't wait to get on the dance floor and show off her new dress.
Second Test
Before leaving for the prom, Clare wanted to check her dress just one more time with the fingertip test. It passed, but only a little bit. She had a taller build than the average girl, so the dress looked a little shorter. However, it still went passed her fingertips.
Getting Dolled Up
Just hours before the prom, Clare and her friends were doing their hair and makeup together. They talked about what a great night they were going to have with all of their friends and how beautiful everyone looked. Little did they know that their night wouldn't exactly go as planned.
Opinionated Chaperone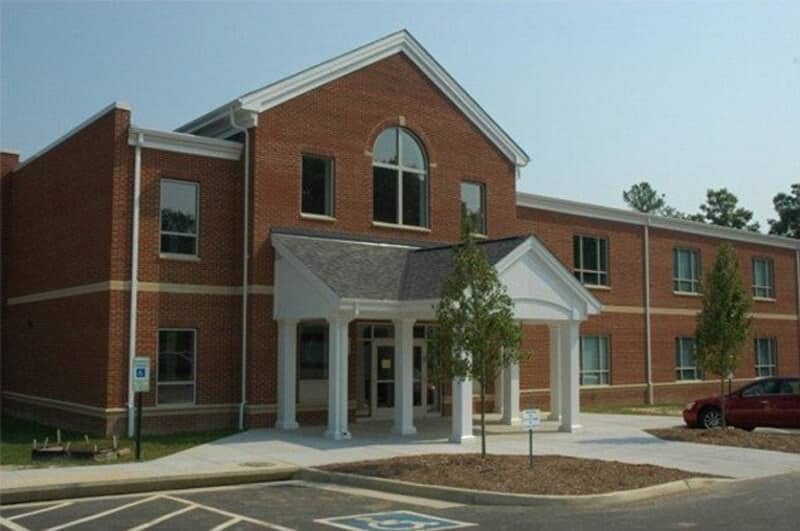 Excitement built up in Clare as she approached the high school. She checked the length of her dress once more before going inside. Just a few minutes into her arrival, a chaperone came over and commented that her dress broke the one rule. "I'm a tall and fairly curvy girl and you know something? I looked hot. Not trashy, but you definitely would look twice when I walked through a doorway. And you know what happened? I got kicked out of prom because of it," Clare wrote in her blog.
Keeping Clare Out
Ann Duncan was the chaperone that approached Clare and told her she had to leave. Clare argued and showed her that the dress went down passed her fingertips. Reluctant, the chaperone let her in.
Not the Only One
Once Clare got passed the chaperone, she noticed that there were other girls inside wearing short dresses, some even shorter than hers. She could only wonder if they were stopped too. She didn't let this incident ruin her night though. "I joined my group of friends and told them what happened, they were all appalled, especially considering we've been attending this prom all four years of high school and usually wore much shorter dresses than we chose this year," Clare explained.
Cutting It Close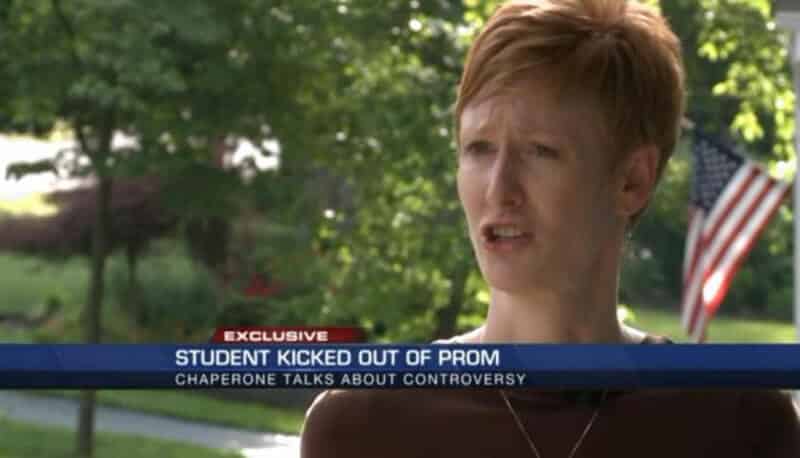 Throughout the night, especially on the dance floor, Clare could feel the chaperone watching her carefully. She made sure to keep pulling her dress down so it didn't ride up and show too much leg.
Singled Out
Clare kept thinking about what happened with Mrs. Duncan at the door. She could only wonder if she was being singled out because she was curvier and taller than other girls at the dance.
Keeping a Close Watch
Clare's friends and her boyfriend commented that there was an awkward atmosphere during the prom. They felt like there were too many chaperones and many of them had their eyes on Clare's dress.
Uncomfortable
Clare and her friends felt uncomfortable by the number of chaperones, especially the number of male chaperones watching the dance floor from the balcony. "We were also a little grossed out by all the dads on the balcony above the dance floor, ogling and talking among themselves," Clare wrote.
Unwanted Male Attention
Many of the girls felt uncomfortable that so many dads were chaperoning the prom and watching them. It felt inappropriate. Clare wrote that she felt "violated" and was on edge the entire night.
Pulled Aside
While Clare was dancing, Mrs. Duncan came over and pulled her aside. Mrs. Duncan and another female chaperone took Clare into another room and explained that some of the male chaperones on the balcony thought that her dancing was inappropriate and too provocative.
Just Trying to Have Fun
Clare just wanted to have a fun and memorable night with her friends and boyfriend at prom before she graduated. She had no intention of making people feel uncomfortable with her dress. She didn't apologize, though. She felt singled out and sexualized by the chaperones at the prom.
She Did Nothing Wrong
Clare explained that she had just started dancing when the chaperones pulled her aside. "At this point I said to her that I hadn't been dancing at all! Much less seductively, and that even if I had been being inappropriate, they should issue a warning instead of just kicking me out," she said.
Defending Clare
The chaperones promptly kicked Clare out of the prom. When Clare's friend noticed what had happened, she stuck up for Clare. However, the chaperones didn't listen and just waved her off.
Defensive Boyfriend
Clare's boyfriend approached a chaperone to see what was going on. When they explained that Clare had to leave the prom, he started defending his girlfriend. He told them that if Clare left, so would he and all of their friends. He also demanded that their tickets be refunded.
No Debate
Mrs. Duncan wouldn't listen to the students. She said that Clare would receive a refund, but nobody else would if they left. "I will not debate with you about this," she kept telling the group.
Calling for Backup
Mrs. Duncan called for backup from other chaperones to get Clare out of the prom. Clare insisted on talking to whoever was in charge, but Mrs. Duncan wouldn't let her.
More Mature
The prom was hosted for home schooled students from grade eight to twelve. So, Clare being a senior looked much more mature than the other girls at the dance. She felt singled out because her body was more developed than other girls' bodies.
Calling Security
Even the security guard who had to escort Clare out of the dance didn't see anything wrong with her dress. "He said he didn't think I did anything to get kicked out but it wasn't his call. He helped me get my stuff and walked me to the front door, my date was still talking to Mrs. D and demanding our group's refund," Clare wrote.
Defeated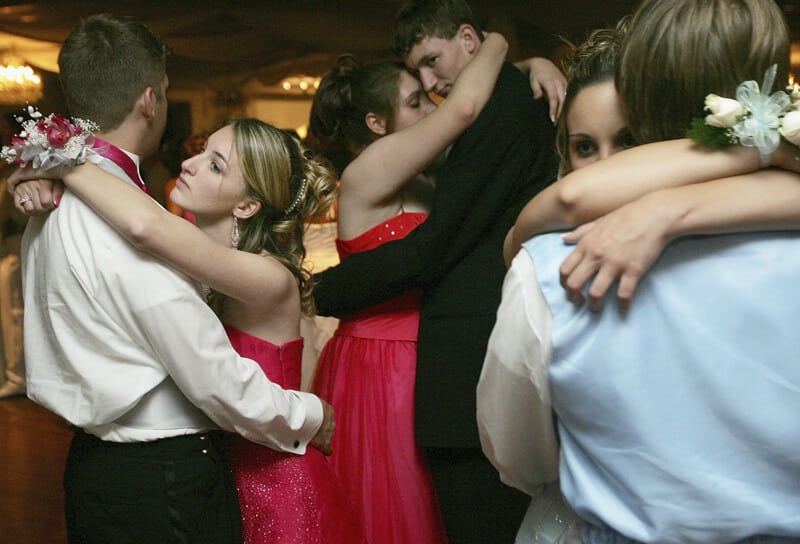 Clare and her friends left the prom with the understanding that they would also receive a refund. However, when they got to the door, only Clare was provided her refund. Now her friends were even more upset.
Going to Social Media
Outraged, Clare decided to go to social media and tell her story. The post went viral and people debated about what happened at the home school prom.
Comments
Many people on social media stuck up for Clare and thought that it was wrong that she was kicked out of her prom. As people commented on the Richmond Home school Prom Facebook page, the administrators deleted the comments and eventually shut the page down entirely.
Another Side to the Story
When interviewed by CBS News, Mrs. Duncan had another side to the story. She said that Clare's side of the story wasn't entirely true and explained that while Clare's dress did abide the dress code, it kept riding up throughout the night.
Defending the Men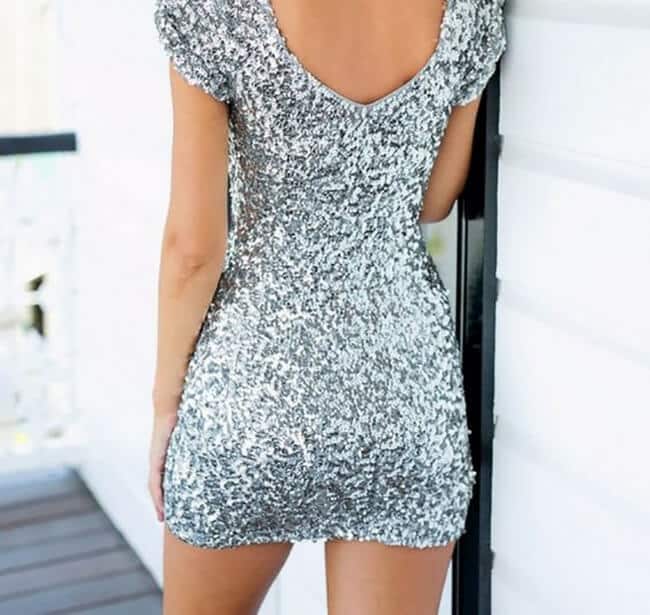 During the interview, Mrs. Duncan also made it clear that the male chaperones were not ogling at the girls. They were just trying to keep their eye on 500-something kids at once.
Worse Things Were Happening
Clare went on to explain that there were other things, worse than her dress, happening during the prom. There were couples making out and dancing seductively. However, she was the one who was kicked out.
Whose Side is Right?
While there are two sides to every story, only you can decide which one to believe. Unfortunately, Clare had one of the worst proms to date. However, she used her platform to talk about what it is like to be a woman in today's society and how she was singled out because of the way she looked.