With tabloids and blogs always following the lives of celebrities, it's hard to believe that there are some stories we still don't know about in Hollywood. These photos reveal some of the juiciest untold stories Hollywood has to offer.
Jack Nicholson is Scared of Michelle Phillips' Ex
Jack Nicholson struggled as an actor in the beginning of his career. It wasn't until he starred in Easy Rider that he got his big break. During this time, he was dating Michelle Phillips from the Mamas and Papas. However, he was so scared of her ex, Dennis Hopper, that he would sleep with a hammer at night.
Andre the Giant and Hulk Hogan Being Friendly
Andre the Giant and Hulk Hogan were archenemies when it came to facing each other in the ring. They faced each other over 20 times between 1980 and 1983. However, their rivalry was just an act as they are actually great friends when they aren't throwing each other down.
A Motorcycle Accident Won't Stop Ann-Margret
Ann-Margret was a huge sex symbol in the United States and it probably helped that she loved to ride motorcycles. She would take out her Harleys and Triumphs on the road and enjoy the wind in her hair. Unfortunately, in 2000 she crashed and ended up with a fractured shoulder and three broken ribs.
Elvis Knew Karate
Elvis is an icon anyone would instantly recognize anywhere. From his hair to his voice to his fashion, Elvis stayed true to himself. Even when he was learning karate. He would wear his boots and would sing during practice sessions, according to his trainer.
Catwoman and The Penguin
When the original Batman came out on television, audiences couldn't wait to see what was going to happen next. However, according to Burt Ward, the actor who played Robin, it was one of the most dangerous television shows to act in. There were multiple accidents and hospital visits throughout the years.
Olivia Newton John Was the Girl Next Door
Olivia Newton John was the gorgeous girl next-door type during the 1970's. There wasn't one scandal that could upset her reputation. Critics could always try to find ways to bring her down during their career.
The Star Wars Premier Was Heavily Attended
People could not wait to see Star Wars when it was released in 1977. This is a photo of the line of people waiting for the premier. At first, theaters were reluctant to show such a film, but the ones that did earned a great deal of profit that weekend.
Jim Morrison Didn't Handle Stardom Well
When The Doors performed "Light My Fire" on the Ed Sullivan Show, they gained instant fame overnight. However, Jim Morrison had trouble with the attention and would often use LSD and drink heavily. In fact, there is a story about Janis Joplin smashing a bottle over his head at a party because he was annoying her with his drunkenness.
Barry Gibbs was "Best Dressed Personality of the Year"
Barry Gibbs's style became iconic throughout the years. From flashy outfits to sparkling jumpsuits, he has always been known to leave the house looking fresh. However his brother, Robin, didn't have the same luck when it came to style.
Volvo Came Out with a Rare Pink Coup
The Volvo P1800 coupe gained attention when it was featured in the show, The Saint. So, Volvo decided to come out with this car. However, they only manufactured 8,100 of them, so you probably ever saw it in advertisements rather than on the road.
Don Rickles Served in WWII
After graduating from high school, Don Rickles enlisted in the Navy and served in WWII. It's hard to imagine such a great entertainer fighting in a war. He was stationed on the USS Cyrene in the Philippines for two years.
Carrie Fisher and John Belushi Stayed Up All Night
Right after Star Wars came out, Carrie Fisher decided to join the cast of The Blues Brothers as John Belushi's fiancé. It turns out that while filming, the two never really slept. Instead, they would go to a blues club and stay there all night partying until the next day.
Janis Joplin Didn't Like Performing
As great of a performer as Janis Joplin was, according to her manager, she didn't love performing. If she didn't have to perform, she preferred not to. She would rather hang out and sip on some Southern Comfort instead.
Jimi Hendrix Served in the Army
Jimi Hendrix was faced with a serious choice in his younger years. He could either go to jail or serve in the army. He chose to serve in the army. However, he was discharged when his superiors discovered him pleasuring himself.
Marilyn Monroe Studied Acting Seriously
Just after her success in The Seven Year Itch, Marilyn Monroe started studying acting under Lee Strasberg. She attended private lessons with him for three years before going to the full classes.
Leon Russell and Willie Nelson Toured Together
Leon Russell and Willie Nelson went on just one tour together after they did the album One for the Road together in 1979. At the time, Nelson had his beard shaved because it got hot in the summer and Russell kept his long.
The Bullet Bra Was Extremely Popular
Once WWII ended, women were able to start focusing on their fashion again. At this time, the Bullet Bra was all the rage. It would give women the shape that they always desired.
Clint Eastwood and His Monkey
Clint Eastwood took a turn in his career from Westerns to being a tough guy with his role in Every Which Way But Loose. This photo shows him reading to his orangutan costar on set. Eastwood almost didn't get the role because Burt Reynolds was originally cast.
Don Knots Was an Ambassador for Go Karts
You know Don Knotts best from hi time on The Andy Griffith Show. Did you know that he was an ambassador for McColloch's Go-Karts though? The funny man would make everyone he met laugh, even until the end of his days.
Aunt Esther's Purses Could Be Used as Weapons
Back in the 1970's one company decided to give women the self-defense tool they've been looking for: a heavy duty purse. Aunt Esther's purses were made of heavy leather and were the perfect hidden weapon if a man came up to attack them.
Tanya Tucker Played Softball
This is a photo of Tanya Tucker holding an ice-cold beer at a celebrity softball game. She's standing in the dugout watching Kenny Rodgers play on the field.
Bell Bottom Jeans Were All the Rage
Did you know that bell bottom pants were originally worn by members of the Navy? However, in 1970's they became a huge fashion statement and women everywhere had to get their hands on a pair.
Heather Locklear and Tom Cruise Were a Couple
It's hard to keep up with celebrity relationships. Do you remember when Tom Cruise and Heather Locklear dated for about half a year in 1982? They met at an audition and it was a short whirlwind romance from there.
Annie Walker Models a Raleigh Chopper Bike
During the 1970's the Raleigh Chopper Bike was everywhere on the streets of England. Unfortunately, they didn't catch on in America. However, Annie Walker looks fantastic modeling on one.
Gina Lollobrigida Was High Status in Europe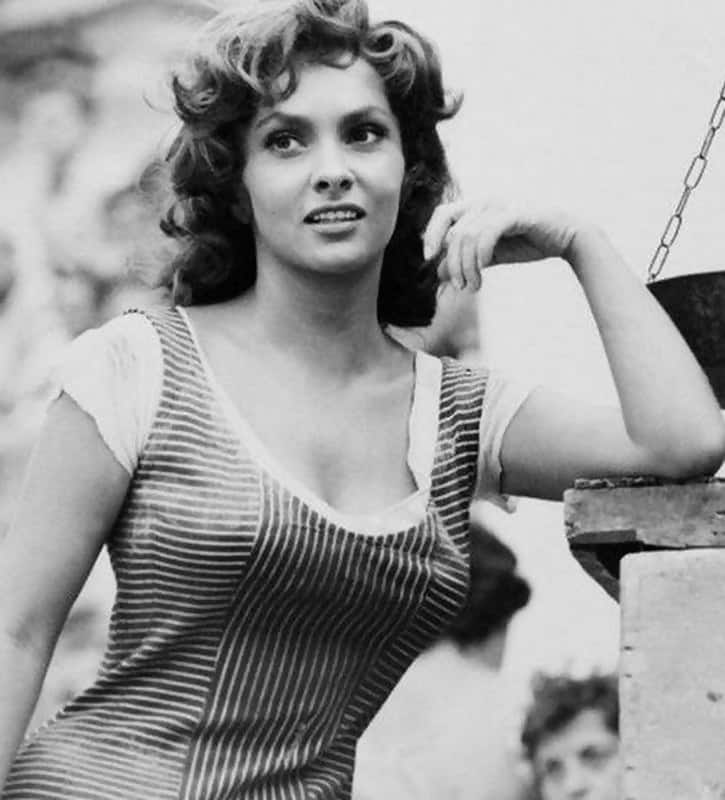 Italian actress Luigina "Gina" Lollobrigida was one of the biggest European stars in the 1950's and 60's. Even though Hollywood wasn't crazy about her, Europe absolutely adored her. She also had a running feud with fellow Italian starlet Sophia Loren.
Jethro Tull Wasn't the Band's First Name
Before Jethro Tull got its name and gained some fame, it had two names before that. At first, the band was called Ian Henderson's Bag o'Nails. They didn't get many gigs, so they changed the name to Navy Blue. Finally their manager came up with the winning name of Jethro Tull.
New York Was the Place to Be for Punk Rock
In this photo, we have Joan Jett, Debbie Harry, David Johansen, and Joey Ramone posing for PUNK Magazine. The music scene in New York City during the 1970's for punk rock was very happening. If you wanted to be part of the scene, NYC is where you had to be.
John Ritter Is More Than Just a Sitcom Actor
John Ritter always had a smile on his face even when he was on Three's Company. However, not many people know that Ritter is more than just a sitcom actor. He has been in many dramas and has even appeared in multiple Shakespeare productions.
Kim Basinger Didn't Think She Deserved to be a Bond Girl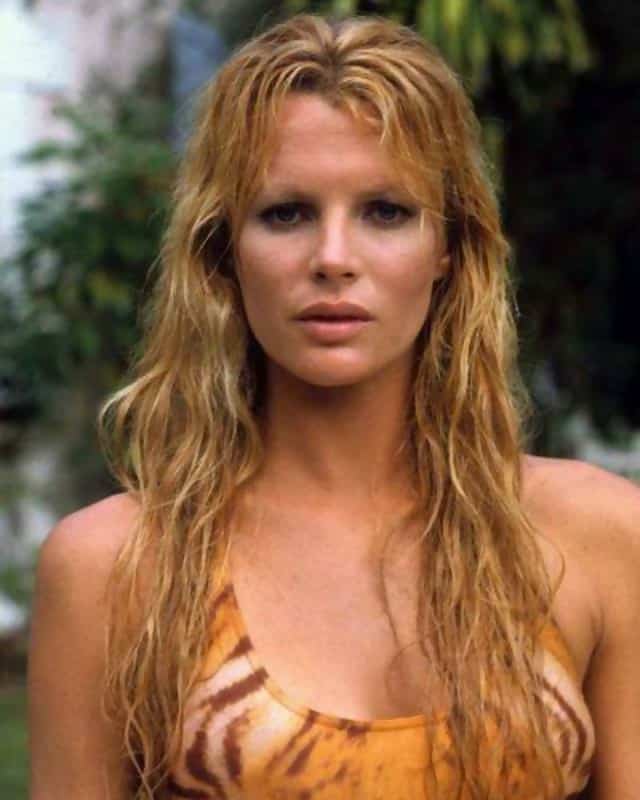 Before landing the role of Domino Petachi in Never Say Never, Kim Basinger had acted in just two movies and had a modeling career. She genuinely thought she didn't deserve the part and thought the casting director should choose another girl.
Marilyn Monroe and Tony Curtis Had a Fling
While filming the comedy Some Like It Hot, Tony Curtis and Marilyn Monroe had a short fling. However, according to Curtis, he doesn't think that she was too into him.
Tina Louise Had a Special Spot in the Gilligan's Island Credits
Before she landed her role as Ginger on Gilligan's Island, Tina Louise starred on Broadway. This previous experience earned her a special spot in the credits of the show – last place.
Charles Bronson Almost Starred in For A Few Dollars More
The producers of A Fistful of Dollars had about 20 other actors in mind before Clint Eastwood took a part in the movie. It was this movie that would move Eastwood away from television shows and onto larger film productions.
Don Adams Loved Filming Action Scenes in Get Smart
Spy movies and shows were all the rage in the 1960's. So, when Get Smart came out, Don Adams and Barbara Feldon had many people to please. Adams absolutely loved filming the action scenes, but they were almost always cut out of the final version because the producers wanted to limit the amount of violence in the show.
Grape Ape Only Lasted for a Season
Grape Ape appeared in his own show, The Great Grape Ape Show along with his little dog sidekick in 1975. However, the show only lasted for a season. That didn't stop Grape Ape from appearing in other cartoons such as Tom and Jerry and Scooby Doo.
France Nuyen Was Fired from The World of Suzie Wong Because She Gained Weight
France Nuyen was originally cast as Susie Wong and had been filming for about a month before she was fired and replaced by Nancy Kwan. At the time, Nuyen was dating Marlon Brando, who was having an affair that led her to eat compulsively and gain weight. She gained so much weight that her costumes weren't fitting anymore, so the producers decided to replace her.
The Monkees Won Two Emmys in 1967
At the 1967 Emmy's, The Monkees took home two awards, but not for what you may think. They won Emmys for Outstanding Comedy and Direction.
Natalie Wood Had a Fantastic Marriage
Usually Hollywood relationships and marriages are a mess. According to Natalie Wood's sister, Natalie and her husband Robert Wagner had an amazing marriage together. That's almost unheard of!
Princess Diana and Clint Eastwood Shared a Dance in 1985
It was Nancy Reagan who organized a night of dances with Princess Diana at the White House in 1985. She invited Clint Eastwood, John Travolta, Tom Selleck, and Neil Diamond to share a dance with the princess.
Columbia House Used Negative Billing to Scam Customers
This unbelievable deal was almost too good to be true. While it sounds like the company would go bankrupt with a promotion like this, they used "negative billing" to keep afloat. This meant that subscribers would have to manually cancel their membership or else they would be charged monthly and keep receiving items.
Ozzy Osbourne's Songs Depended on His Life Stage
Ozzy Osbourne was known in the rock 'n roll community as a bona fide madman. However, when he decided to clean up his act and stop using drugs and start working out and taking care of himself, he noticed that his music changed with his new lifestyle.
Stevie Nicks Doesn't Remember Who "Secret Love" is About
Stevie Nicks has always been very open about her love life. She has dated many famous musicians, even members in her own band. However, when it comes to the song "Secret Love" she cannot remember whom she wrote it about. It'll be a mystery that lives on forever.
Brigitte Bardot Hated to Leave France
Brigitte Bardot was extremely busy at the height of her career. She would put out at least two films every year. However, whenever she had to leave her beloved France for work, she would fall into a slight depression. It was while she was in Spain filming a movie that she finally fell in love with another country.
Blondie's Shows Were Chaotic in the Early Days
When Blondie first came out, the shows were absolutely chaotic. Law enforcement would try to shut them down, but the band just kept playing. It was a good time for rock 'n roll in New York City.
Demi Moore Lied About Her Age When She Posed for Oui
Oui is the French version of Playboy. So, in 1981 when Demi Moore was still in her modeling career, she posed nude for the magazine. What the photographers and editors didn't know was that she had lied about her age.
Emergency! Started a Television Revolution
When Emergency! first came out, it was the first show of its kind to show the heroic nature of municipal service jobs. It started a huge trend where shows about law enforcement, emergency rooms, and paramedics came to the screen.
Sharon Stone Used More Than Her Looks to Make It Big
Sharon Stone was one of the most sought after actresses in Hollywood. However, she used more than just her looks to make it big. She used her intelligence as well. Her friend was a photo editor for Playboy at the time, so Stone sent her some photos of herself. Her career took off from there.
Soundgarden Embraced Being Compared to Led Zeppelin
Chris Cornell, the singer and guitarist for Soundgarden, never got annoyed that his band was often compared to Led Zeppelin. He once said that as long as he wasn't compared to Jim Morrison, he didn't care.
Little Shop of Horrors Was Supposed to Have a Different Ending
When the 1986 remake of Little Shop of Horrors came out, it was revealed that Frank Oz had planned an entirely different ending to the movie. However, it was too depressing and didn't come off well to test audiences. The movie was supposed to end with Seymour being consumed by his creation and Audrey II would create an army that would end the human race.
Don Knotts and Tim Conway Had A Lot of Patience on The Apple Dumpling Gang
Working with kids in Hollywood definitely isn't easy, but Don Knotts and Tim Conway enjoyed it and had a lot of patience when it came to working with them. A lot of the kids would end up saying the lines of other actors and squint at the lights during filming.
Steven Seagal Was a Martial Arts Master
Before Steven Seagal made it big as an action movie star, he was a successful martial artist. He even studied akido in Japan and taught it in North Hollywood.
Burt Reynolds Didn't Have Faith in His Acting Skills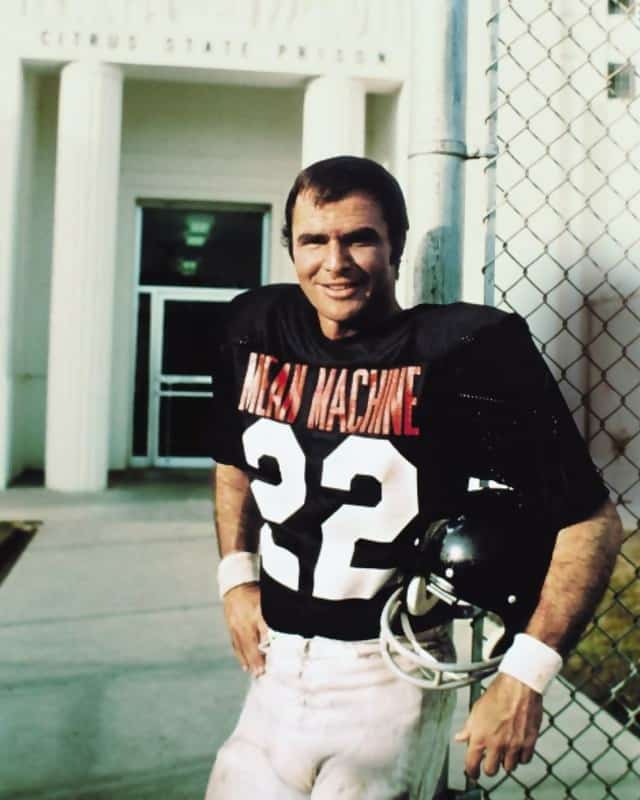 While filming The Longest Yard, Burt Reynolds didn't have much faith in his acting skills. To help calm Reynolds' nerves, the director would have him shoot his scenes twice; once sticking to the script and once with a little more improv.
Howard Hughes Designed Jane Russell's Bra in The Outlaw
It was Howard Hughes who invented a bra that would show more cleavage for Jane Russell in The Outlaw. However, it was so uncomfortable that Russell only had it on for a few minutes before switching to a regular bra and stuffing it with tissues.
Lucille Ball and Desi Arnaz Still Worked Together After Their Divorce
Lucille Ball and Desi Arnaz opened up their own production studio, Desilu Studios, so they could make their own shows while getting a cut of the profits. They even worked together for three years at the studio after they divorced before Ball bought Armaz out of the company.
Viva Las Vegas Didn't Have a Script
It's hard to believe that Ann-Margret and Elvis agreed to be in Viva Las Vegas before a script was even written. In the beginning, it was supposed to take place in the Middle East! That would have been a completely different film.
Angelina Jolie Struggled in High School
It's comforting to know that even beautiful women like Angelina Jolie struggled to fit in while in high school. She always felt uncomfortable, so she decided to graduate at the age of 16 and move out of her parents' house.
Rock n Roll Takes Over Zurich
In 1968 rock n roll legends Jim Hendrix, Noel Redding, Stu Leathwood, Roy Wood, Eric Burdon, Keith Ellis, Carl Wayne, Steve Winwood, Trevor Burton, John Mayall, and Roy Morris were all in Zurich, Switzerland hanging out and playing shows. At one concert, a riot started and force police officers to shoot rubber bullets into the crowd.
Steve Ray Vaughn was Arrested Just Before Playing a Show
In 1979, just before opening for Muddy Waters, Stevie Ray Vaughn was arrested for drug possession. He was already having a pretty rough year. However, it was this incident that really had him feeling down.
The Flip Wilson Show Was Groundbreaking for Television
The Flip Wilson Show broke many barriers when it came to television in the 1970's. For starters, it was the first show to have an African American man as one of the lead performers. It was so popular that it was the highest rated show during it's first two seasons.

[mashshare]