Sean Connery
It can be sad, to see our favorite actors retire. There are many reasons why an actor will retire including; wanting to pursue a "normal career", they are ready to retire, or they want to focus on their family. The actors on this list have all retired; however, some still remain familiar names in the household.
Brian Wilson
Retired in: 2017
Net worth: $75 million*
Brian Wilson is a well-known musician and star of the film Beautiful Dreamer. However, he is most known for being the front man of The Beach Boys, which is arguably one of the most influential bands in history.
Wilson has been acknowledged by critics as one of the twentieth century's most unique and innovative songwriters, which has made him into an all-time legend.
Wilson no longer acts, and has for the most part- hung up the towel on performing; however, every once in a while he holds a one-time only concert.
Joe Pesci
Retired in: 2010
Net worth: $50 million*
Joe Pesci is an actor who is known for playing roles that all have similar archetypes: tough, volatile, loud, and usually very Italian. He appeared in films such as Casino, Raging Bull, Goodfellas, My Cousin Vinny, The Home Alone franchise, Lethal Weapon 4, JFK, A Bronx Tale and many more. He also won an Oscar for his performance in Goodfellas.
Pesci stopped playing lead roles in the late 1990s, and he now acts sparingly, and he has gone into semi-retirement. However, he's set to reteam with Scorsese and DeNiro for the upcoming Netflix film The Irishman.
Kirk Douglas
Retired In: 2010
Net Worth: $60 million*
Kirk Douglas is an American actor who will be 103 years old in December 2019. His role in the film Champion brought him international fame in 1949, and he also received an Oscar nomination.
Douglas also won another nomination for his role in The Bad and the Beautiful. In 1955, he started his own film company called Bryna Productions. This company has produced films like Spartacus and Paths of Glory.
Sidney Poitier
Retired in: 2001
Net worth: $25 million*
Sidney Poitier is not only an actor; but he is also an esteemed director, author, and diplomat. He was the first African American actor to win an Oscar for Best Actor, as well as the first African American to win the Golden Globe for Best Actor for his role in Lilies of the Field. In 1967, he starred in films all of which were dramas involving race and racial issues.
In 1974, he received a Knighthood from Queen Elizabeth II. Poitier also won the Presidential Medal of Freedom.
Carl Reiner
Retired In: 2018
Net Worth: $70 million*
Carl Reiner is a comedian, an actor, a screenwriter, and a director; who was in the acting business for more than seven decades. He co-wrote Your Show of Shows, as well as Caesar's Hour.
Reiner then created and produced The Dick Van Dyke Show, where he also appeared in. He then began writing and directing films like The Jerk in 1979.
Harry Belafonte
Retired In: 2018
Net Worth: $28 million*
Harry Belafonte is an actor and a musician. He is widely referred to as the "King of Calypso" for popularizing the Jamaican-American style. He also appeared in films like Island in the Sun, Carmen Jones, and Odds Against Tomorrow.
Belafonte was a Civil Rights Activist between the 50s and 60s. Today, he still continues his social activism.
Stuart Whitman
Retired In: 2000
Net Worth: $5 million*
Stuart Whitman is an actor who is known for portraying roles in the Western genre. The first film he appeared in was When Worlds Collide. He appeared in One Minute to Zero, The Day the Earth Stood Still, All I Desire, The All American, Barbed Wire, Passion, King of the Carnival, Silver Lode, Rhapsody, and Brigadoon.
Dennis Franz
Retired in: 2005
Net worth: $16 million*
Dennis Franz served in the army before he became an actor. His career shot to fame for playing the role in the cop series NYPD Blue, which aired from 1993 to 2005.
He won a Golden Globe, three SAG Awards, and four Emmys for his role. Franz was also part of Hill Street Blues from 1985 to 1987 and its spinoff, titled Beverly Hills Buntz.
David Caruso
Retired in: 2012
Net worth: $35 million*
David Caruso is an actor and producer, who was originally a cast member on NYPD Blue– which aired on ABC. He is best known for playing the lead role on CSI: Miami.
Caruso has also been in many films as well, including Officer and a Gentleman, First Blood, Proof of Life, Kiss of Death, and Twins.
Sean Connery
Retired in: 2003
Net worth: $350 million*.com
Sean Connery is a well-known Scottish actor. He retired over a decade ago, but he still attends events and local film festivals.
He is known for being the first actor to ever portray James Bond on film. Connery starred in seven of the James Bond films.
He has won an Oscar, three Golden Globes, a Cecil B. DeMille Award, the Henrietta Award, and many others.
Gene Hackman
Retired in: 2004
Net worth: $85 million*
Gene Hackman is a famous actor, whose first major role was in Bonnie & Clyde. This role scored him an Oscar nomination for Best Supporting Actor. He then appeared in I Never Sang for My Father and The French Connection.
Many didn't know that Hackman was formerly in the Marine Corp prior to becoming an actor, and he actually holds the rank of Corporal.
Dean Stockwell
Retired In: 2015
Net Worth: $1.5 million*
Dean Stockwell is an actor, who just recently retired a few years ago. He is known for his role in Gentleman's Agreement, Anchors Aweigh, Paris, Texas, Blue Velvet, The Player, Air Force One and Beverly Hills Cop II, Married to the Mob, the Green Years, and Kim.
Daniel Day-Lewis
Retired in: 2017
Net worth: $50 million*
Daniel Day Lewis started onstage as an actor when he was young. He was accepted into the Bristol Old Vic Theatre School, and he attended at this school for three years.
Day-Lewis has appeared in many classics including; Phantom Thread, There Will Be Blood, and Gangs of New York. He has also won several Oscar nominations, Oscars, Golden Globes, SAGs, and many more.
Jack Nicholson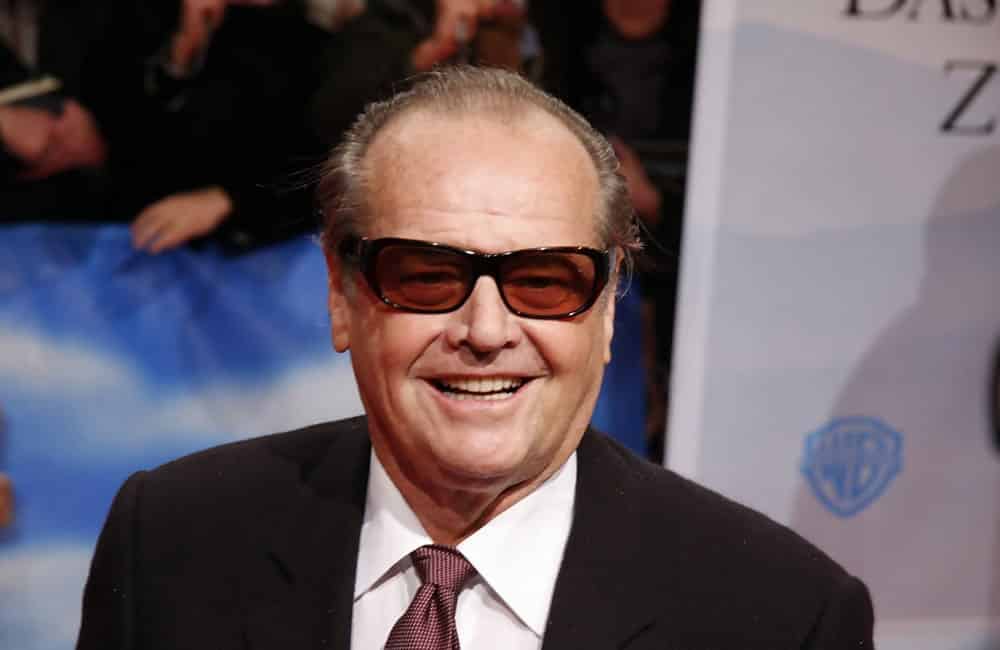 Retired in: 2010
Net worth: $400 million*
Jack Nicholson is a Hollywood legend. He is known for playing villainous and creepy roles. He has appeared in The Shining, Batman, As Good As It Gets, and Easy Rider.
He retired from acting in 2010; however, he said he's willing to return if the right project comes along.
Nicholson has won three Oscars, six Golden Globes, and the Kennedy Center 2001 Honor. He also won the AFI Life Achievement Award when he was just 57 years old, making him one of Hollywood's youngest actors to do so.
Robert Pine
Retired In: 2019 (rumored)
Net worth: $4 million*
Robert Pine's first appearance was in Days of Our Lives before becoming a TV regular. He appeared in shows like Knight Rider, CHiPs, Lost in Space, Star Trek, and Magnum P.I.
He is approaching 80 years old; however, he continues to appear in Jobs, Six Feet Under, and HBO's Veep. But there is speculation that Pine may be approaching retirement.
Robert Redford
Retired in: 2018
Net worth: $170 million*
Robert Redford is an actor, director, and an activist. He appeared in hits such as; Jeremiah Johnson, All the President's Men, Butch Cassidy and the Sundance Kid, and The Sting.
Redford then decided to become a director, starting with the film Ordinary People. Ordinary People won four Oscars, including Best Picture and Best Director. He kept acting through the years, finally retiring in 2018.
Jonathan Taylor Thomas
Retired in: 2016
Net worth: $15 million*
Jonathan Taylor Thomas is a famous child actor. He appeared in The Bradys, which was a spinoff of the famous show The Brady Bunch. He has also appeared in Home Improvement, In Living Color, 8 Simple Rules, Smallville, Veronica Mars and Last Man Standing.
Thomas retired from acting in 2006, to focus more on school, and then he re-retired in 2016, after a quick comeback.
Jack Gleeson
Retired in: 2014
Net worth: $6 million*
Jack Gleeson started acting when he was young. He is best-known for his role in the series Game of Thrones. He was a part of this series from 2011 to 2014.
He retired from TV, but he still is part of a theater group. Currently, he says he just wants to focus on his education; however, he isn't ruling out making a comeback.
Clint Eastwood
Retired in: 2018
Net worth: $375 million*
Clint Eastwood is an actor, a producer, and a director. He is most known for his role in The Good The Bad And The Ugly.
Eastwood continues to craft successful films such as; Million Dollar Baby, Unforgiven, and American Sniper. When it comes to acting, he has retired (except for small cameos in his directed movies).
Austin St. John
Retired in: 2017
Net worth: $300,000*
Austin St. John is an actor born in New Mexico. He was active in the acting scene in 1992, but he retired. Famously, he starred in the original run of the Power Rangers franchise.
He ended up leaving the popular series, because the hours were too long for too low of a pay. Today, he is a paramedic.
Ron Howard
Retired in: 2019
Net worth: $160 million*
Ron Howard is a director and an actor. He appeared in The Music Man, The Courtship of Eddie's Father, The Andy Griffith Show, Happy Days, and American Graffiti.
His directorial films include; A Beautiful Mind, Apollo 13, The Da Vinci Code, and many more. He is still a director, but he has retired when it comes to acting.
Justin Bieber
Retired in: 2019 (for now)
Net worth: $265 million*
Justin Bieber announced that he would be retiring in 2019, after a few more projects. He said that this retirement would not be permanent; however, he wanted to take a break to focus more on his mental health.
At just twenty-five years old, he is worth over a quarter of a billion dollars, and he has sold around one-hundred-fifty-million records. Bieber has also appeared in films, including his movie Never Say Never and Zoolander 2.
Bill Murray
Retired In: 2019(?)
Net worth: $140 million*
Bill Murray is a common household name. He is a famous comedic actor. He is known for his role in SNL, Ghostbusters, Groundhog Day, and Caddyshack.
Brad Pitt
Retired In: 2018(ish)
Net worth: $300 million*
Brad Pitt is a well-known actor, who has stepped away from acting in recent years to focus on his family. Pitt has appeared in numerous classics, and he has produced many Oscar-winning films. He also owns his own production company, called Plan B Entertainment. He is known for his roles in Thelma & Louise, Troy, Fight Club, and Mr. and Mrs. Smith.