Imagine never being allowed to outside and enjoy the sunshine or run around in the grass or socialize with people. It sounds pretty terrible, right? For the Angulo brothers, that was their childhood. Their parents wouldn't let them outside of the house. To stay sane, they came up with an activity that may have saved their lives.
Normal Family

At first glance, you may not notice that this is a picture of five little boys. The Angolu brothers had very long hair while growing up. Other than that, they look like a normal, happy family. Their names are Bhagavan, Narayana, Govinda, Mukunda, Krisna, and Jagadesh.
New York City
The Angolus lived on the Lower East Side in Manhattan with their parents. New York is an exciting place to grow up, especially with all the different cultures and people around. However, the boys wouldn't know just how spectacular their city was until years later.
Father's Decision
It was the father's decision to keep his family indoors. He was a follower of the Hare Krishna movement, which was considered very controversial. To ensure that nobody would leave the house, he was the only one with the key.
The Mother
The kids' mother, Susanne, was also not allowed to leave the house. She would tell them stories about when they lived in Indiana when they were younger. To pass the days, she would homeschool the children.
No Questions
Since inside their apartment was all they knew, the boys didn't start to question about the outside world until they were teenagers. The only times they would be allowed out of the house was for doctors appointments.
Stuck Inside
Sometimes the boys and their mother would be stuck in the apartment for an entire year without stepping foot outside of it. Even the hallway of the building was off limits.
Movie Buffs
To pass the time inside, the boys would watch a ton of movies. Surprisingly, their father allowed them to have a large collection of films. This would transport the boys to different parts of the world and give them a glimpse of what it was actually like outside.
Writing Scripts
The boys loved movies so much that they decided to try to create their own. They would write the scripts and use whatever they could find in the house to recreate their favorites.
The Wolfpack
The boys dubbed their filming brand, The Wolfpack. While their father taught them that everyone outside of their apartment was evil, they knew that couldn't be true because of the movies they watched.
Getting Creative
The boys had to get extremely creative while filming their movies since they only had their small apartment to work with. That being said, their movies turned out to be pretty good.
Costume Design
Mukunda was in charge of the costumes. He would use cereal boxes, yoga mats, and other items he found around the house to make them. The Batman costume is especially impressive.
Masked
Mukunda had made many masks during their filming days, including Michael Myers from Halloween. One day, when his father wasn't home, he decided to wear one of the masks and go outside of the apartment.
Small Adventure
To make sure he didn't get lost, Mukunda stayed close to the apartment and just went around the block. He loved being outside and getting fresh air. However, he forgot that he was wearing a mask and was soon stopped by police.
Taken Away
The officers called an ambulance for Mukunda and sent him to a psych ward. Luckily, he was able to prove that he was of sound mind and they decided to bring him back home.
Breaking Free
It was after Mukunda's escape that their father realized he couldn't contain his boys anymore. The Wolfpack would wander the streets of NYC. Passersby would stare at them wondering who the kids with the strange style and long hair were.
Crystal Moselle
One of those bystanders was Crystal Moselle, an aspiring filmmaker. She spoke to the boys about their situation and they bonded with her over their love for movies.
Filming a Documentary
After hearing the boys' story, Crystal wanted to make a documentary about their experience being locked up in their apartment for so many years. They called the documentary, The Wolfpack.
Movie Release
The documentary was released in 2015 and gained a lot of attention from Hollywood and awards. The documentary won the Grand Jury Prize at the Sundance festival.
Transformation
The boys had made an incredible transformation. From being quiet and alone in their apartment to walking on the red carpet with A-list actors, they were living their dream.
Susanne's Life
The documentary also helped Susanne get her life back. While she remained married to their father, she was able to finally get out of the apartment and reconnect with her family.
Extended Family
Susanne finally introduced her children to their maternal grandmother after she reconnected with her. Their father, however, still stays inside of the apartment and refuses to leave.
Bigger Dreams
While the boys are finally able to roam around the world freely, they have bigger plans. They want to make an official production company called Wolfpack Pictures.
Breaking Free
It's a miracle that the boys turned out to be as successful and normal as they did. Abusive parents can cause severe damage to their children that can affect them for the rest of their lives.
The Gravelles
Moving on from the Angolus, we have a sad story about the Gravelles. Michael and Sharen Gravelle hired Carlyle Smith to care for their adopted children in Norwalk, Ohio.
Former Coach
Carlyle was a former coach for a youth sports team, so taking care of 11 children didn't intimidate him. He knew that he had the skills required for the job.
Off Limits
During a tour of the house, Carlyle was impressed with the size and it looked pretty normal. However, there was one thing that stood out to him as strange. He was forbidden to go upstairs.
Dangerous Language
Everything seemed quite normal during the interview, until it was time to meet the children. As Sharen brought Carlyle to the backyard, she called the children over using racially charged language.
The Chapel
Things became even stranger when Carlyle noticed a small "chapel" in the backyard. This is when he learned that Michael believed himself to be Moses leading his children to the promised land.
The Incident
Thoroughly concerned, Carlyle decided it was time to leave the interview and never return. Before he did, though, one of the little boys wet himself. At this point, Sharen told him to go into his "cage."
Escape Attempts
Proving that Carlyle hadn't misheard Sharen, Michael went on to explain that there were intense alarms on the cages. He also informed Carlyle that the beds had chicken wire around them to keep the kids from escaping.
Interview Cut Short
What was supposed to be a four hour interview was stopped just 30 minutes in when Carlyle turned down the job. As he drove away, he cried in his car. He knew had to do something to help those poor kids.
Child Protective Services
Carlyle told a supervisor at work about what he had seen at the property. She told him he should call Child Protective Services for help. Surely they would do something about this.
Not Enough Evidence
Surprisingly, Child Protective Services informed Carlyle that his case wasn't strong enough for them to go out and investigate. Carlyle had no idea where to turn next. He knew something had to happen to help these kids.
Three Years Later
Three years after reporting the Gravelles, Carlyle received a phone call saying that the couple had been arrested. It turns out an agent from Child Protective Services came across his complaint and decided to investigate.
The Trial
The case went to trial where the Gravelles tried to justify the horrible things they had done to the children. However, there were multiple witnesses who testified against them.
Sentenced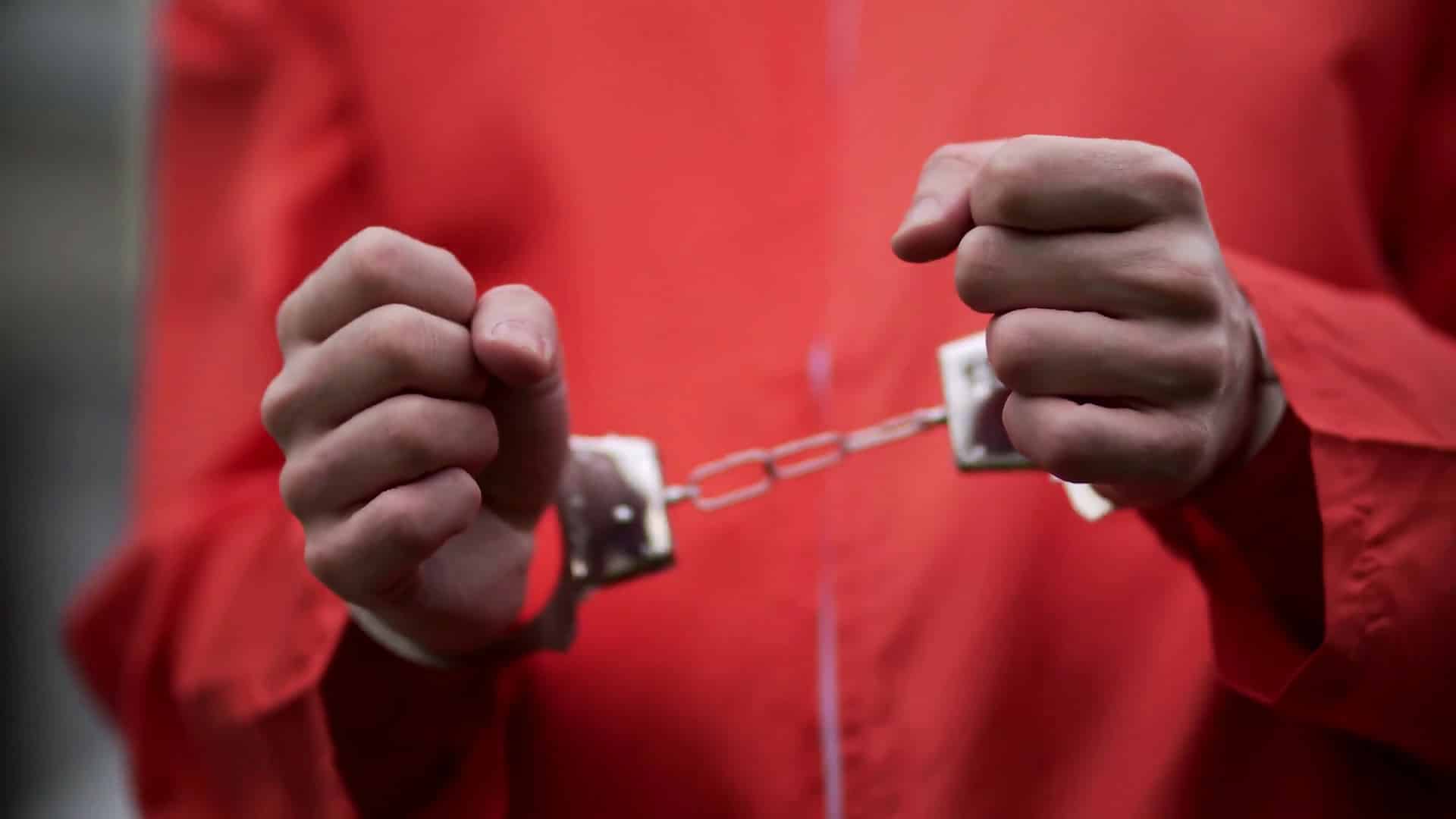 The couple was found guilty and each sentenced to two years in prison. The kids were finally free, but would have years of therapy and hardship to get over the trauma the Gravelles put them through.
Fighting for Justice
Two years in prison wasn't enough reparation for what happened to these kids. So, the lawyers of the children decided to sue the adoption agency and child welfare services for $3 million. This would go towards the kids' new lives.
Media Attention
The story gained national attention and people were curious as to what happened to the children after their adoptive parents went to jail. Dr. Phil decided to investigate and have the kids on this show.
Dr. Phil
Two of the children joined Dr. Phil on his show in 2017, over a decade since everything happened. They talked about their childhood and how grateful they were that someone helped them.
Reunion
When asked what Simon, one of the children, would do if he ever saw Carlyle again, he responded, "If he was here right now, I would gladly give him the biggest hug ever and tell him that I love him." That's when Dr. Phil smiled and said he had a surprise.
Carlyle Emerges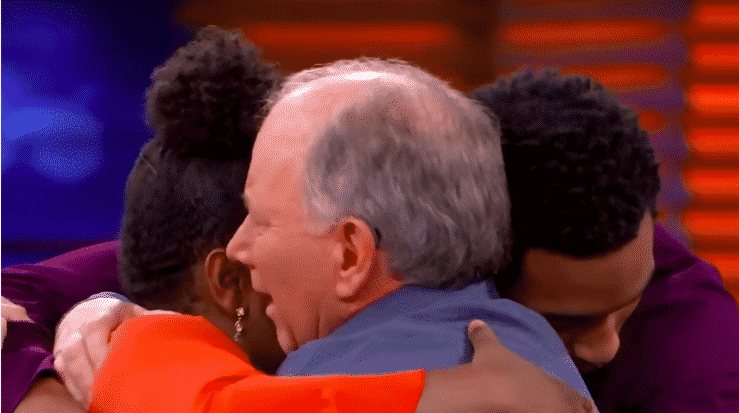 From backstage, Carlyle appeared and rushed towards Simon and Abba. They pulled him into a big hug and thanked him for everything he did for them. It was an extremely touching moment to watch.
A True Hero
"He saved my life. He saved her life," Simon said through the biggest smile. The two kids couldn't be happier or more grateful for the kindness Carlyle showed them and his persistence to save them.
Carlyle's Perspective
"It's absolutely amazing to see you. I'm so proud of you guys," Carlyle said through happy tears. It had been over a decade since they had seen each other. Carlyle was so proud of what the kids had become and done with their lives after such terrible and traumatic events.