Turns out the "Happiest Place on Earth" can get out of control. Disney employees share their best insider stories.
"The first time I had to use the Emergency Stop button…"
One guy got separated from his wife when she climbed into the first row and he got stuck behind the gate while distracted in line. Because Space Mountain has a very delicate time cycle, it's virtually impossible to repoen the gates. I was telling the guy that we would let his wife get out so that they could ride together but the lap bar check attendant apparently heard she didn't mind riding alone. The man then decided the best course of action was to JUMP ON THE TRACK to chase after her car when the gate opened. Was he scared to ride alone? Just an idiot? We may never know.
"I saw an alligator in the water…"
A worker at the Safari at the Animal Kingdom had interesting experiences, to say the least. While working alongside 35-40 Safari drivers, he discovered that they repeat the same nonsense story about the animals in the park over and over again on each "safari". At one time, he was driving through a section where elephants were kept to find a large alligator in the water nearby. He had no idea how it got there as they were not kept anywhere close to each other in the park. We hope the elephants are okay!
"The entire place stopped and stared…"
While working at Cinderella's castle, one worker reports an not-so-happily-ever-after ending from one of her dinner guest parties. The father of a family of four stood up halfway through the dinner, tapped his glass for attention, and proceeded to calmly explain how his wife of 15 years had been cheating with him over one year. Everyone stood still in shock as he motioned for his kids, paid the waitress and left the wife crying at the table.
"Shoved by a guest at a meet and greet…"
One worker reports an incident where a woman had to be forcibly removed from the park after dressing up as Snow White and offering autographs while highly intoxicated. Also, another episode where a Brazilian tour group had a breakout fight where two people were screaming at each other and shoving each other to the point of knocking over displays and frightening other guests and their children in the tour group. Apparently, the rucus was so loud it could be heard over 50 feet away above all the entertainment in the park. What's better? This: people regularly stowed alcoholic beverages in the undercarriage of their children's strollers in Magic Kingdom and swaddled them like newborns during their time in the park.
"There is a Harry Potter closet under the staircase…"

One previous worker at the Disney Grand Floridian Resort reports that it is apparently common for guests to ask workers where the best place is to purchase illegal substances. Also, there is a Harry Potter closed under the staircase in the lobby. You're welcome.
Except, it is apparently a great place to overhear folks talking near the stairs. This worker reports he overheard an older gentleman skyping near the closet and stated he was "excited to get home and see his little girl get her license" and that he "missed sleeping in bed with her" and that he "gets lonely in bed all alone". Disturbing.
"Banned from the property…"
The Brazilian tour groups seem to stir up trouble across the Disney Parks. One Epcot worker at the Spaceship Earth (the giant golf ball ride) reporting that several groups of 200 college aged kids with matching shirts stormed the park and caused some serious trouble. At one point, they repeatedly triggered the emergency halt during the ride by jumping out of the ride cars and attempting to get photos with the animatronics. After repeteadly pulling off the stunt, they were caught in the act and met by Orange County police, who took their tickets away and banned them from the property. They entered the park as if they had won the World Cup, they left in much different spirits.
"Britney Spears was performing in Magic Kingdom…"
Back in the 90s, Britney was performing, probably "Hit Me Baby One More Time", her top hit at the time, in Magic Kingdom. One college employee really wanted to see her so he, at the age of 35, ditched his post in Tomorrowland and made his way to the front row with a big Polaroid, attempting to capture a decent picture of his heartthrob. At one point, he notices his superviser and a high-level cast member staring right at him from a few seats away. The employee bailed and began runnign across the park. Since he was still wearing his uniform from his post, he began flinging off pieces of clothing into random places on his way back to his locker. He manages to get the right uniform on before his supervisor catches up with him but they, of course, were able to find evidence of his stunt and was ultimately fired.
"This woman was about to leave a little girl alone in a jacuzzi…"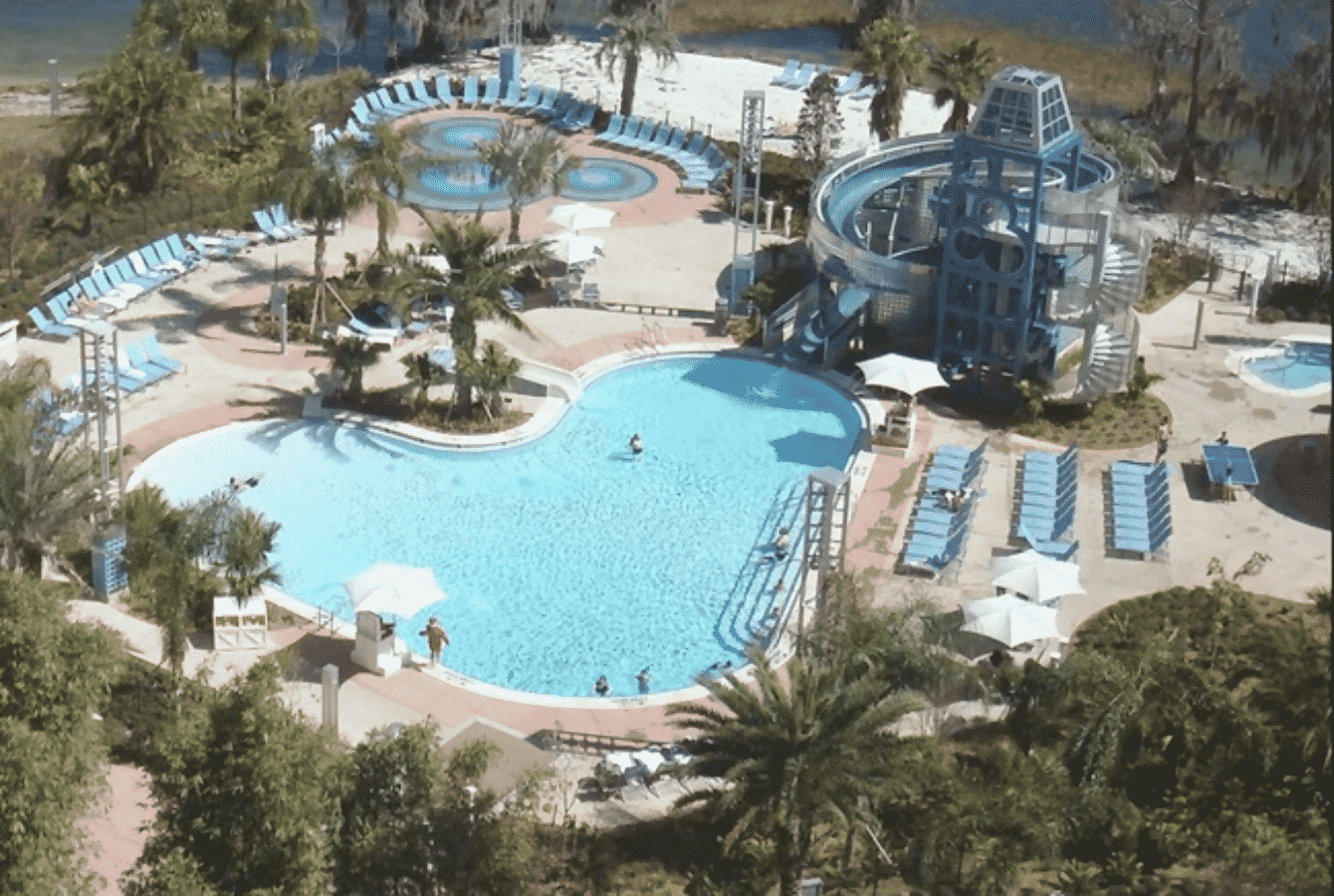 As a lifeguard at the Contemporary Resort, one worker reported that children enjoyed playing "dead man floating" in the pool, making their job quite difficult to decipher whether anyone was actually drowning. Apparently, two rescues a day was normal for children struggling or inattentive parents. Only ocassionally, though, would a parent get wasted and pass out in the pool, at which point they would simply fish them out without getting wet as they would always be on their backs. In one frightening instance, the guard happened to hear a screech from the hot tub, which was not guarded, and noticed a little girl, 7 or 8 years old, alone in the pool. At that point, the guard politely asked the girl to bring her mother to supervise her, only to get barrated by a heavy set woman who yelled at me that they had "kicked their child out of the pool" angrily. To add insult to injury, the worker then heard the woman say "Honey, you can go ahead and use that, and don't listen to him if he tells you to get out," and the young man replied that they would have to leave the park if she would not supervise her child. He understandably expected to get slapped but, instead, she continued yelling and they eventually got kicked out. What an odyssey.
"We had no idea how the kids got off the ride…"
One former employee who worked at Space Mountain in Magic Kingdom shares a jaw-dropping story. On day, a group of kids got on the ride and although one boy was clearly too small to ride, his sister said she would hold on to him. When their car returned at the end of the ride, the boy and his sister were missing. All of the employees justifiably panicked as they could lose their jobs or even go to prison for breaking safety protocol. They proceeded to shut down the ride and climb through the roller coaster on the cars, looking for the kids. When they finally spot them, it's an awful scene: the boy is face-down on the tracks, dead as far as they could tell, while his sister looked on in horror. The employees were in shock and began crying until the boy broke out in laughter. This employee reports that the worst part was not that the kids played a horrible trick on them but that the kids were in extreme danger while climbing around on a roller coaster.
"Sounds dangerous…"
One former cast member worked at a previous attraction called Sounds Dangerous: Starring Drew Carey. He reports it was especially entertaining to watch guests react to spooky noises like an elephant squirting water or knives wizzing past them with his night vision camera. Apparently, it wasn't uncommon for folks to get it on during the show. He reports that one guy finger banged his girlfriend/wife in perfect timing and no one knew what he did except for him. Wow!

[mashshare]