There are thousands of products out on the market today, with so many package designs has never been so important.
Many of us are bombarded with countless package designs daily, creating clever and mind blowing package designs can sometimes be difficult. Lots of trends have risen like renewable package and eco friendly materials.
More than ever packaging design has never been so popular, nowadays all sorts of industries require it. In today's collection we've gathered 30 Clever and Mind Blowing Package Designs, these are all amazing and really stand out from the crowd! If you're looking for some Package Design inspiration, checkout these…
Earth-friendly, protective egg packaging
Designed by monstop
Juicy Juice
Designer: Preston Grubbs
Spine Vodka
Gortz Shoes
Designer: Gürtlerbachmann GmbH
Thelma's
Designer: Saturday Mfg
Nike Air
Designer:Â Scholz & Friends
Designer:Â Johannes Schulz
Royal Tea
Company: Donkey Products
(No) More Sex
Designer: Robert Daniel Nagy & Mads Jakob Poulsen
"Smoking Kills" Cigarette Package
Designer: unknown
Rellana Wool
Advertising Agency: Ogilvy & Mather, Germany
Kitchen Sponge
Designer: unknown
Detergent Package
Designer: unknown
Juicy Juice Packagings
Designer: Naoto Fukasawa
Creative Product Packaging Designs
Creative Product Packaging Designs
Six Feet Under DVD Box
Designer: unknown
Anti-Theft Lunch Bags
Designer: unknown
CD Bakery
Designer: York/Sheridan
Blood – Energy Drink
Designer: Unknown
Nike Stadium Shoe Box
Advertising Agency: Publicis, Singapore
Vagina Can
Designer: unknown
Coconut Water
Designer: unknown
White and Color Laundry Detergent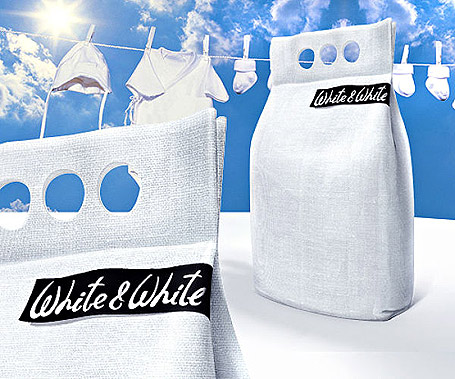 Designer: unknown
Hand Cream
Designer: unknown
Expiry Date Milk Cartons
Designer: Ko Yang
Tea Hangers
Designer: Soon Mo Kang
What's Wrong? Help Remedies

Designer: ChappsMalina, Little Fury & Help Remedies
Yogurt Spooning
Designer: Cho Hye-seung
Condom Packaging
Designer: unknown
Freshness Label
This food label changes its color by reacting to ammonia given off by food when it is becoming spoiled.
Concept by To-Genkyo
Milk Package
Designer: Julien De Repentigny & Gabriel Lefebvre
Flower Pills
Designer: Moon Sun-Hee

[mashshare]