Every business needs an online presence. Having a website is an integral part of establishing an online presence. If you want a website, you will need web hosting since there's no way that your visitors can access your website without it. If this is your first time building a website, you might be wondering what the benefits of using web hosting are?
The right kind of web hosting provider can offer your website lots of benefits. Choosing a low-quality host can ruin your chances of ranking, and you run the risk of having a slow website. There are many reasons why web hosting is important, but the following is a list of some of the major benefits of this service.
Helpful Technical Support
Customer support is extremely important if you're providing any type of service or product on your website. The same goes for your hosting company.
Imagine this scenario: you're launching a new product, and suddenly your website shuts down. What do you do then? Hopefully, you can ask your hosting provider's support staff to assist you, and you'll be able to get the website up and running.
The hosting provider will be a great addition to your team if you don't possess the technical skills for managing a website.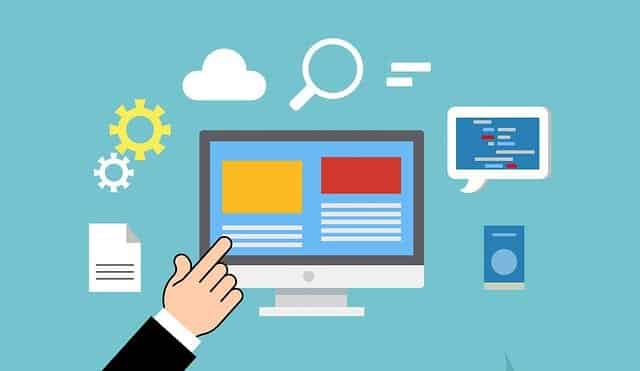 Improved Site Performance
The performance of your site has a crucial role in succeeding online. If your website is slow, you will lose the attention of your visitors, and they will leave and not come back.
Your search engine rankings will also be affected by the performance of your site. You will measure low in user experience metrics if your site takes forever to load, which ultimately can lead to how high your site ranks in search.
The loading speed shouldn't present a problem for you if you pick a high-quality web host.
Improved Security
A lot of website owners don't give website security much, though. Even though it is not possible to have a completely secure website, you can still take some steps to make sure your site is as secure as possible.
Since all of your files are going to be stored with your hosting provider, make sure that the hosting provider has several levels of security. You should also install one or multiple security plugins to help better your existing security, change up user permission, install spam software, and lock down your login screen.
Domain-Associated Email Address
You will need a branded email address that uses your domain name in order to feel professional. The last thing you should do if you want to reach out to clients and customers via email is to use your Gmail address.
With a proper hosting provider, you'll be able to create a domain-associated email address. Some hosting providers give you one of these addresses, while others allow you to make an unlimited amount of these addresses. By having this type of address, you'll be able to reach out to people while looking professional.
High Reliability and Uptime
The term uptime means how often your site will be online. Even though your natural response is all of the time, most hosting companies offer 99.9% uptime. That small 0.1% is when your site is offline due to things like maintenance, updates, and server repairs.

You want to make sure that the uptime claim of the hosting provider is valid. Make sure you check out reviews from customers. Some hosting providers will provide payment credits if your site is offline, and they guaranteed it wouldn't.

The uptime of your website is important because, logically, people cannot view your site or buy your services or products if your site is offline.

[mashshare]