Do you own a small business? Do you have a digital marketing plan? If you own a small business and answered "no," "not really," or "it's complicated" to the second question, then you are overlooking one of the best ways to market your business to consumers. Digital marketing also gives you the best return for the lowest investment. Digital is the area where your internet marketing efforts can have a big impact. Although your strategy will be different than the extensive, data-driven campaigns by conglomerates like Procter & Gamble, by focusing on these key areas, you can beat your competitors and grow your business.
Mobile
The mobile phone is no longer a secondary accessory. For most people, it's the first place they turn to for information. This means that your website must be fully optimized for mobile platforms. What are you looking for in a website? It must be responsive so that it is easy to use on a mobile device. Don't work with a web designer who doesn't make this a top priority.
The reason so many small businesses love Facebook is because it offers geotargeting – which means you can target people in your local area. This is an even better way to advertise than the local newspaper, since consumers interact more with Facebook on a daily basis than they ever did with the newspaper. It's also much, much cheaper than a radio spot or TV commercial.
Content Calendar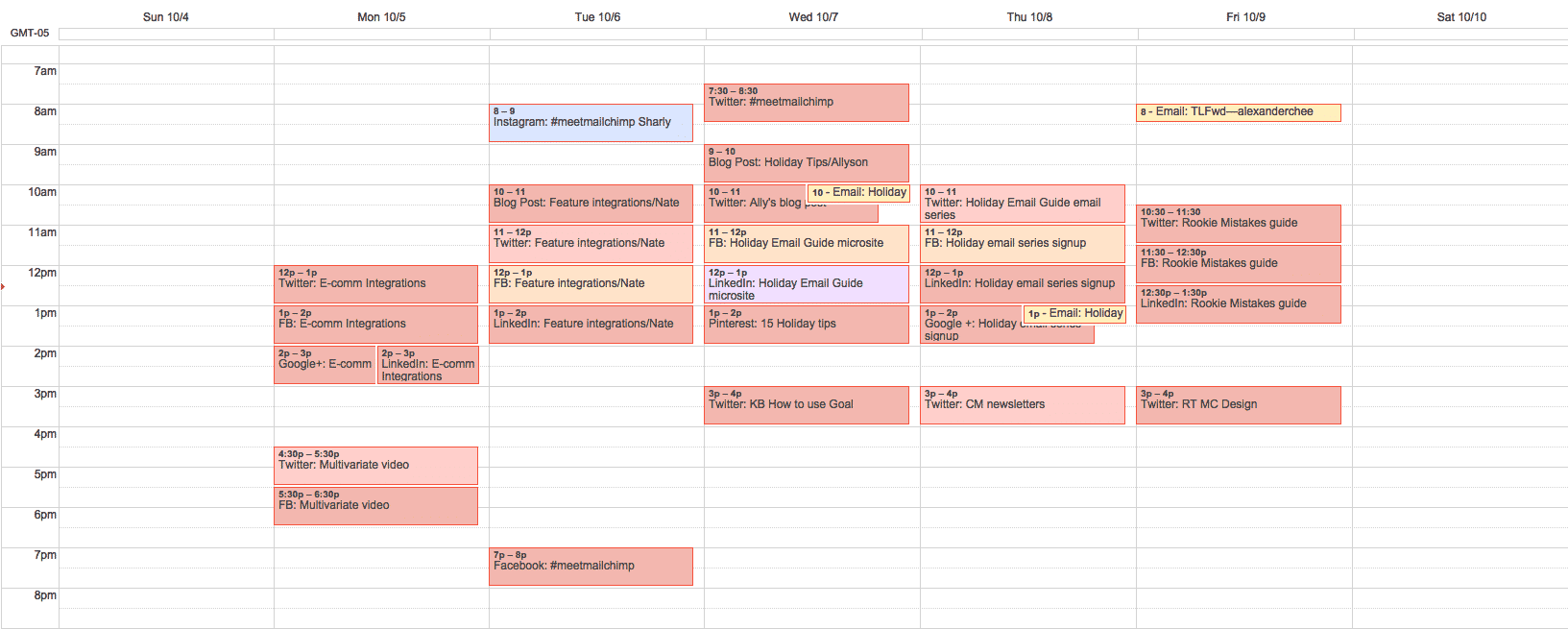 One of the biggest consumer frustrations is when a business is inconsistent in posting its events and happenings. If you randomly create posts advertising your specials, sales, or special events, you are doing it wrong. Develop an actual content calendar establishing when you will post on social media and why. Creating a simple calendar will make sure your posts are consistent, establishing your brand and ensuring that consumers know you will always highlight your events.
Search Engine Optimization (SEO)
When it comes to SEO, it's important to know what SEO is not – it does not mean stuffing keywords into sentences so that they don't read like anything composed by a human. That's a huge turnoff for visitors to your website. SEO helps you rank well on search engines. This means your marketing information and copy should be attuned to the way search engines rank websites. Consulting with a marketing copywriter will help. The higher your page ranks on Google, the more people will visit your website. In recent years, Google has enhanced its search so that the results people receive are more local.
Video
The biggest change in marketing over the last two years involves video. Video is dominating digital advertising, with viewers racking up over 3.25 billion hours of video on YouTube each month! Companies are expanding their use of video content, since video increases organic traffic from search engines by 157%. Video also retains viewers, with the average viewer spending 88% more time on a website that contains video. This makes video one of the most important things you can add to your digital content. This can be in the form of videos made for YouTube, Instagram, Snapchat and Facebook.

[mashshare]