We all know that one person who loves to pull pranks on people. Sometimes they can be meaningless and maybe even a little mean. Then you have pranks that are just so good and hilarious that you can't help but laugh. These are some of the most epic pranks shared on the Internet.
Car Covered in Post-It Notes
Jim is going to have a pimped out ride on his way home from work. He just has to spend some time pulling all of the sticky notes off his window.
Post-It Notes Covering a Desk
Who said your office has to be boring? This desk is radiant with different colors now!
Desk Wrapped in Newspaper
We have to admit, this desk wrapped up in newspaper looks pretty cool.
Giant Present in the Office
This woman's cubicle was wrapped up like a present to celebrate the holidays.
Desk and Office Supplies Wrapped in Christmas Paper
This coworker is going to come in to a very interesting Christmas morning surprise.
Sticky Notes Everywhere
We just want to know how they got all of those sticky notes so high.
Room Full of Newspapers
And they say that newspapers are going out of style. Clearly, someone is buying them!
Plastic Wrapped Car
Hopefully the owner for this car isn't running late for a meeting.
Aluminum Wrapped Car
It's going to be pretty hot inside that truck.
Writing on the Wall
Someone got a little too carried away with the Mad Libs.
Cups of Water in the Hallway
Be careful walking to class through this hallway. It can get a little slippery.
High School Full of Cups
This is the most epic senior prank done in high school.
Office Full of Balloons
That's a lot of balloons to pop.
Sprouts Growing Out of a Keyboard
Someone seems to be pushing that their office become environmentally friendly.
Statue Covered with a Sheet
They will never know who is actually under that sheet.
Toilet Papered Office
This just took TPing to a whole new level.
Office Drawer Filled with Candy
If one of your coworkers is known for having a sweet tooth, this is the perfect prank for them.
Photos of a Man's Face Pasted in an Office
Who do you think is going to get fired after this elaborate prank?
Barricaded Cubicle
Well if this doesn't brighten up someone's day, we don't know what will.
Birthday Gift
That's a pretty big present!
Desk Wrapped in Aluminum Foil
Now the aliens won't be able to hack into the computer.
Rubber Bands on a Phone
This person is going to be pretty frustrated when the phone rings.
Hanging Eggs from the Ceiling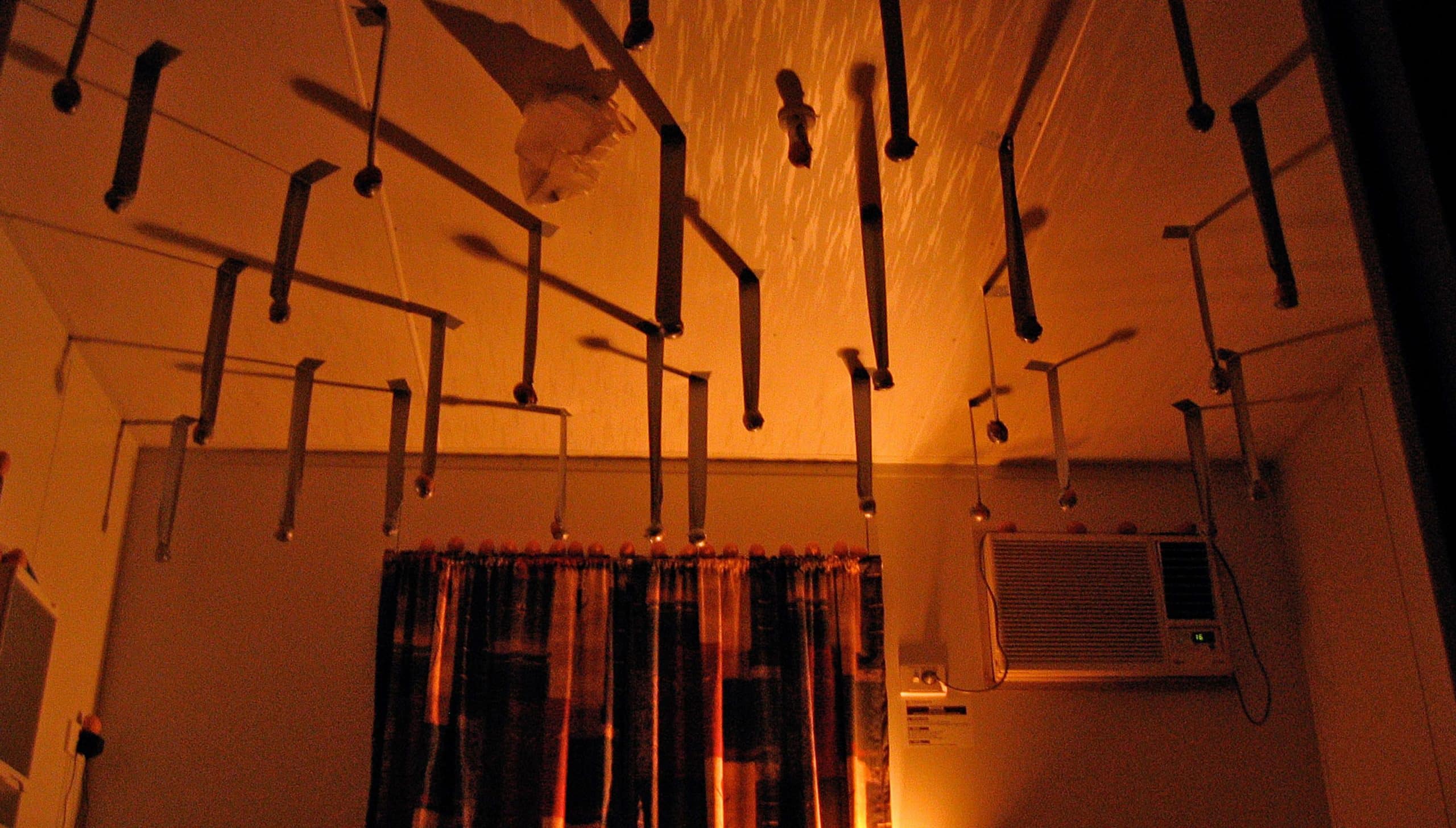 This is going to be messy if those eggs fall.
Twilight Takeover
This Twilight lover is going to be in for a big surprise when they come to work tomorrow.
Cats Everywhere
How much do you want to bet that this person doesn't own a dog?
April Fools Trick
This prank isn't only punny, but it's also sweet.
No Pants Sign
This is a great way to celebrate International No Pants Day. Just don't spill your hot coffee!
Packing Peanuts
This is a fragile package, so please don't break it.
Hamburger Cupcakes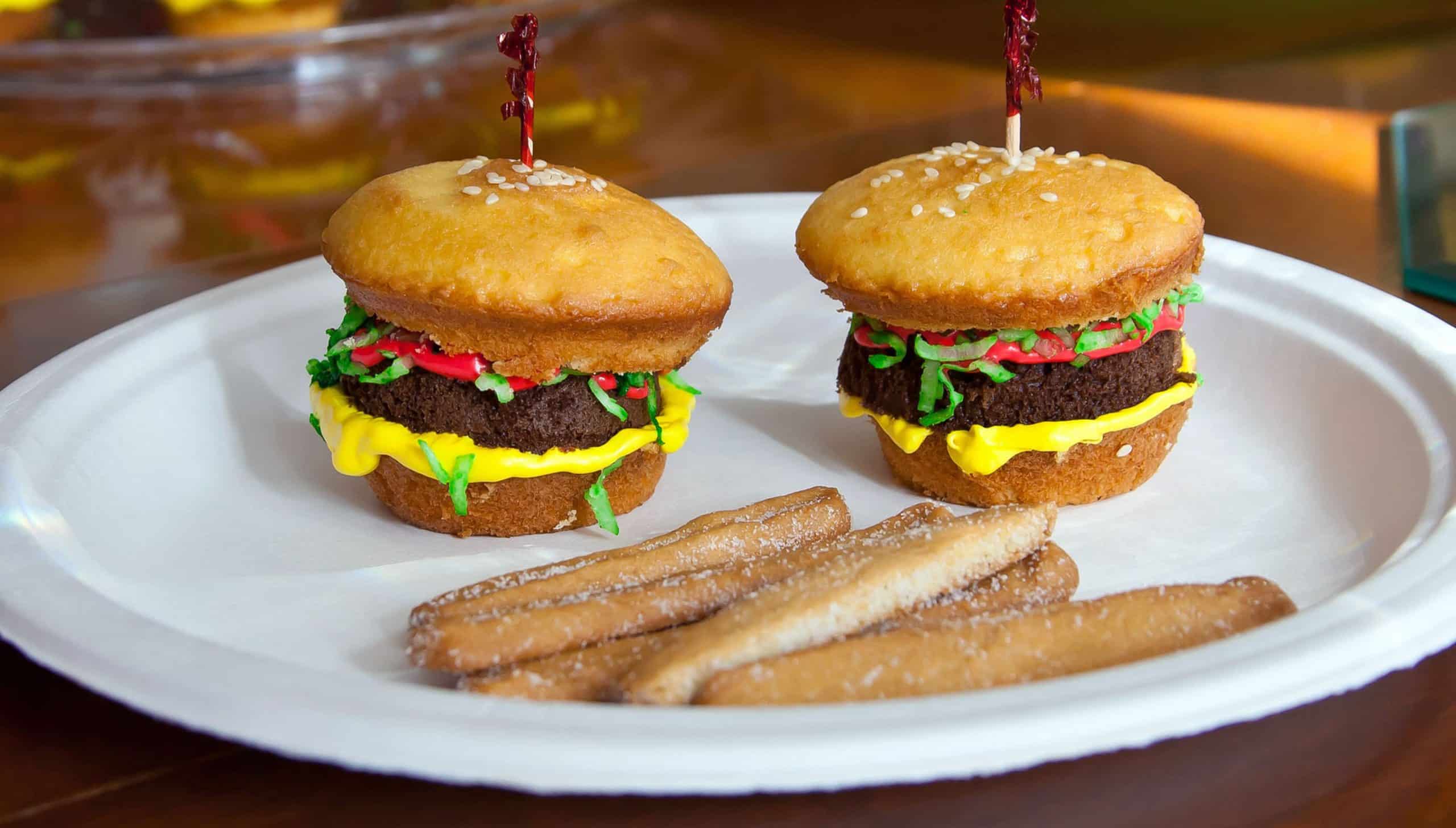 When you're really craving a burger but all the office has are cupcakes that look like hamburgers.
Desks Flipped Upside Down
One way to delay class from starting is to flip all of the desks over.
Upside Down Desk Outside
Now that's going to be a hassle to get down. Hopefully this person didn't have any morning meetings scheduled.
Blow Horn Behind the Door
This will definitely be a wakeup call when someone opens the door.
Blow Horn Under a Chair
This is the perfect Monday morning prank after a long holiday weekend.
Nicholas Cage Picture on the Scanner
People will be very confused when Nicholas Cage's face prints out when they try to make copies.
Nicholas Cage Pictures
If you didn't feel like someone was watching you before, you'll feel like it now.
Switching Keyboard Keys
How long do you think it took for this person to realize that their keyboard was different?
Toilet Prank
This childish prank is funny and harmless. It'll make everyone's day in the office.
Replace Toilet Paper Roll with Duct Tape Roll
Someone is going to be in a pretty sticky situation if they use this stall.
Childhood Photos
Let this be a lesson to all teenagers. Parents are not afraid to pull out the embarrassing baby photos.
Snow Pig Covering a Car
This prankster also happens to be a sculptor.
Motorbike on a Trash Can
Dude, where's my Vespa?
Bike on a Statue
There is a new designated spot for bicycle parking.
New Messages on the Printer
Everyone deserves a compliment now and then. It doesn't matter who it comes from.
Ice Sculpture in Bed
Hopefully the person who owns this bed finds the ice sculpture before it melts too much.
Belongings Taped to the Ceiling
Looking for your things? Just look up!
Swing on the Subway
When the subway is overcrowded and there aren't any seats left, just hook up a swing in the aisle.
Shaving Cream Covered Chair
Well that doesn't look very comfortable.
Aquarium in the Sink
Next time your fishbowl breaks, just use the sink until you can buy a new one.
Saw Dust in the Office
The term "Please excuse our appearance" definitely applies here.
Stapler in Jell-O
Someone has been watching The Office on repeat.

[mashshare]