SEO audits are a process to analyze a website against best practices and make recommendations to improve the website's search engine optimization. This can be an overwhelming process, but it doesn't have to be. If your client's website requires an audit, you can use white label SEO audit services to provide it. Audits and other search engine optimization tasks can be done through white label SEO reseller services.
What Is an SEO audit?
An SEO audit assesses the effectiveness of your website's search engine optimization (SEO). In addition, it can be used to identify areas of improvement to make your site more visible and accessible to search engines.
The audit process usually begins with a review of your website's code and structure, followed by an analysis of your content and inbound links. Once these initial steps are complete, the auditor will provide you with a report that includes recommendations for improving your website's SEO.
What Are the Steps Involved in Conducting an SEO audit?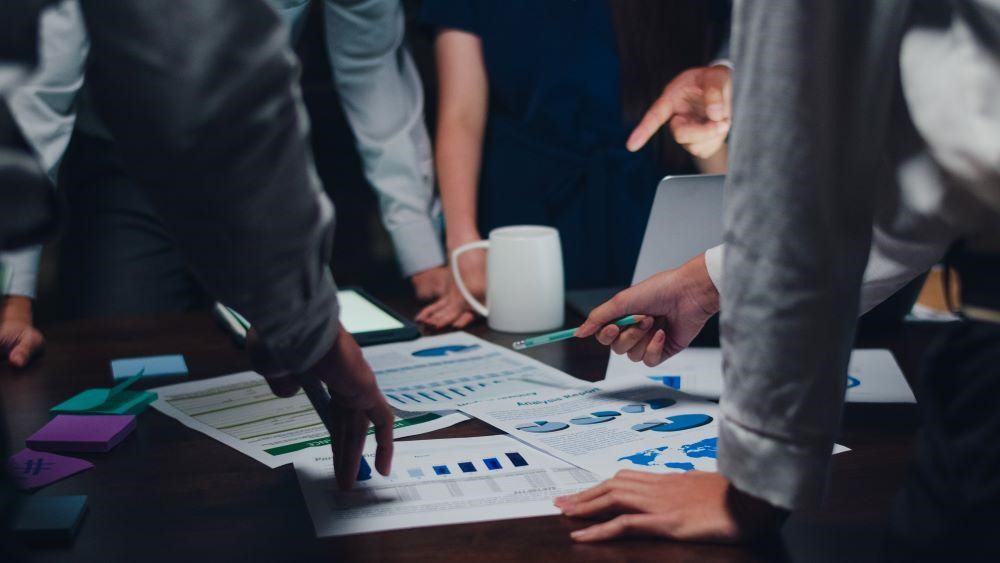 1. The first step in conducting an SEO audit is to analyze the website's current state. This includes looking at the website's design, content, structure, and off-site factors.
2. Once you understand the website's current state, you can start making improvements. Some common SEO improvements include optimizing the title tags and meta descriptions, improving the website's content, and building more backlinks to the site.
3. After making some initial improvements, it's important to track the progress to see if the efforts are paying off. You can monitor the website's traffic and rankings in Google Search Console or other similar tools.
4. Finally, keep up with the latest SEO trends and changes so you can continue to improve the website over time.
How Can You Improve a Website with an SEO audit?
Perform an SEO audit of the website. This will help you identify areas where the website could be improved from an SEO perspective. Make sure to address any issues you find as part of your audit.
Research your target keywords. Make sure that you are targeting the right keywords for the website. Identify a list of relevant keywords and ensure that they are included in the content in a natural and effective way.
Optimize the website for your target keywords. Once you have identified the right keywords, optimizing the website for those keywords is important. This includes ensuring they are included in the right places, such as in the title, headings, and throughout the body of your content.
Build links to the website.
Why Use White Label SEO Audit Services?
When you are looking to improve a client's website, one of the best things you can do is perform an SEO audit. This will help you identify any areas where your website may be lacking in search engine optimization, and it can also help you develop a plan to improve your overall ranking. There are several different aspects that you will need to look at when you are doing an SEO audit. Website content, links, keyword density, code, and errors must be checked. White-label SEO audit services can cover all these aspects for you.
SEO audits are important for website owners because they can help identify potential areas of improvement to make a site more visible and attractive to search engines. In addition, SEO audits can also help to improve click-through rates, organic traffic, and overall ROI. You can use white label SEO reseller services to cover all your client's needs.
How Often Should SEO Audits Be Done?
To ensure that your website is optimized for search engines, it is important to perform an SEO audit regularly. Depending on the size and complexity of your website, you may want to consider performing an audit at least once a month. This will allow you to keep track of any changes that need to be made to maintain a high ranking. If you are unsure how to perform an SEO audit, many top SEO agencies offer white label SEO reseller services, including a white label SEO audit.
What Are White Label SEO Reseller Services?
Several types of SEO reseller services can be beneficial for businesses looking to improve their website ranking. A white label SEO audit is one service that can be particularly helpful in assessing where the website currently stands in terms of search engine optimization and making recommendations for improvement. Other reseller services include link building, content creation, and social media marketing. By partnering with an experienced and reputable SEO reseller, you can ensure that your website takes advantage of the latest and most effective techniques to improve its ranking on search engines.
How to Grow Your Business with White Label SEO Reseller Services
As a business owner, you are always looking for ways to improve your website and grow your business. A window of opportunity is offering additional services for your clients. White label SEO reseller services are an efficient way to earn income and satisfy your clients simultaneously.

While white label SEO reseller services can be beneficial, choosing a reputable provider who can offer quality services is important. There are many white label SEO providers out there, so it is important to research before choosing one. Once you find a reputable provider, they can help you improve your client's website ranking in SERPs by using their tools and expertise.

White label SEO reseller services provide a great opportunity for extra income. You can use these services to earn more, but you can also use them to boost your brand awareness. If you find a reputable SEO agency to cover all your client's search engine optimization needs, all the work will be attributed to you. Starting from a white label SEO audit, you can offer future clients the full spectrum of SEO services and help them grow their business while doing practically nothing. All the progress brought to your client's business will reflect on your brand, and you will reap the benefits.

[mashshare]