Working in an office can get pretty boring. You get set in a routine, where you do the same things every day. The people on this list decided to use some creativity to make the work place a little more fun. The pranks on this list will make you want to start your own prank war with your coworkers. Let the fun, begin!
The Cricket Had a Good Run
Punishment for Stealing..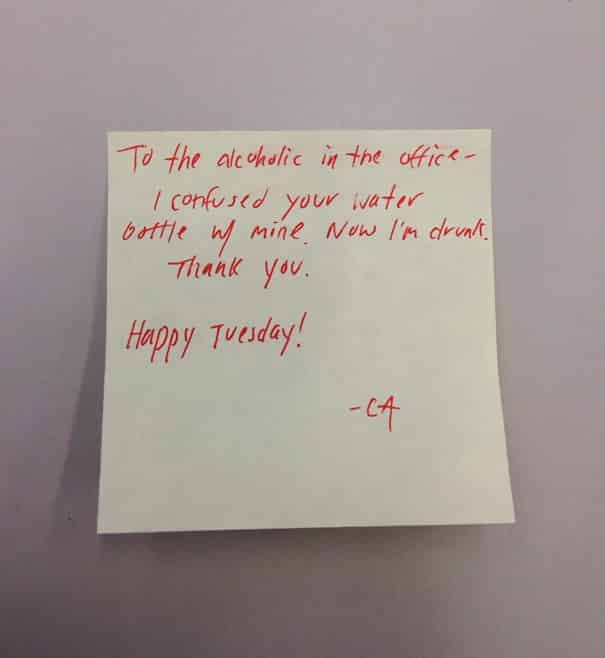 Old Ketchup Smell
Well, Sometimes the Truth Hurts
You've Got to be Quicker than that!

Obviously, This Food Thief has No Shame in their Game

Germaphobe
Real-Life Windows XP
There IS an "I" in Team!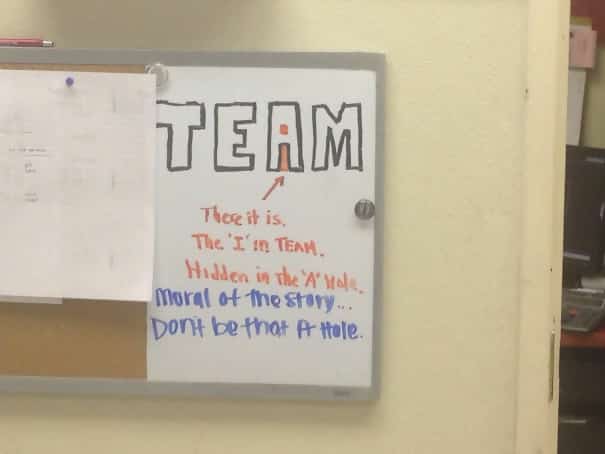 Check Your Seat Before you Sit
The Classic Change-Up/Mix-Up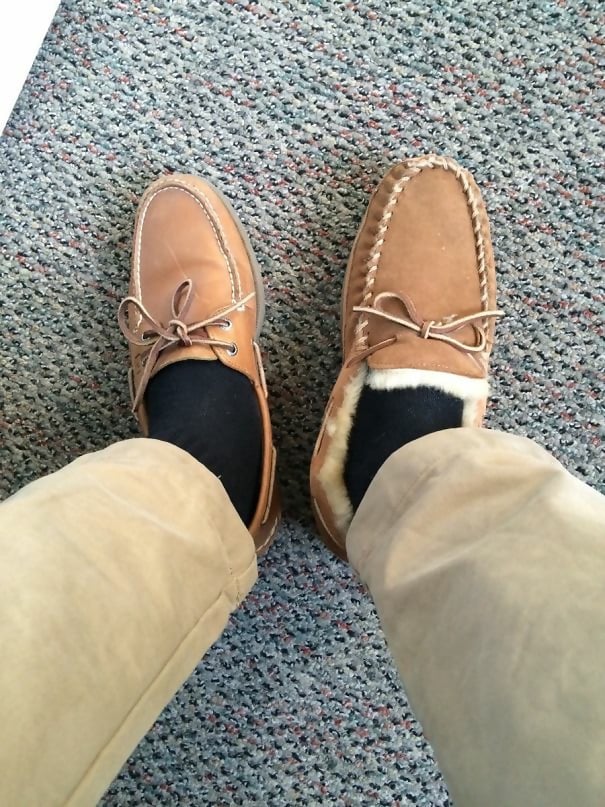 Who Did it Better?
Quite the Sore Loser
When Irony Meets "Sacarsm"
The Bob Marley Printer
The Ultimate Card Scanner Upgrade
The Office Doggie Door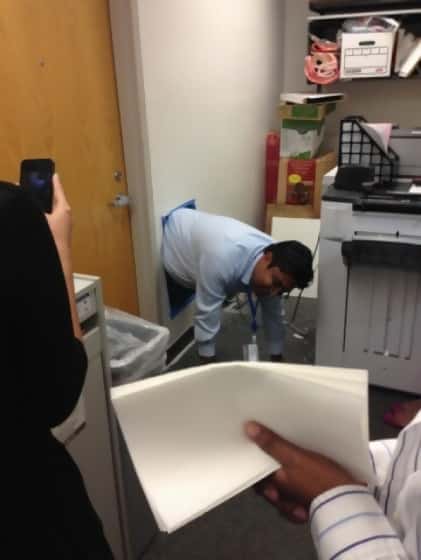 Bad Advertising
Well, That's a Let Down..
One Way to Keep Food Thieves Away
This Office is Low On Money
The Chart to Solving Life's Problems

Only Two Types of Fish Allowed

All-Natural Computer Virus Protection
Target Practice

This is just a Sick Joke..
What are you Looking At?

A Jump N' Plunge

Party Hard Fred!

Well… They Asked..

Shark Jar

R.I.P Microwave "Mikey Davis" Emerson..

We're Watching You..

Just Following Directions

Quite the Xerox Scare

Ball Pit for the Boss
DIY Standing Desk
They Touched the Mug..

The Water Heater's got a Leak
GOOD DAY TO YOU, LINDA
Well, Like they Say… There's a Cake for Every Occasion
Demoted to a Dinosaur "Laptop"

"Howdy Neighbor"
It may Smell Good, but it Doesn't Taste Good
Take Your Jokes Outside

The Wall of Shame

The Office Philosopher

Holding the Pen Hostage

We Miss You..

Congratulations Traitor..
Copy Cat
The Box of Shame

Good Luck Ben…

Stealing has Consequences…
Sick Burn Tracker

Underwear Drawer

The Elevator Clerk

Slip "N" Slide In Suits
Don't Follow These Directions..
Everyone Helps the Good Looking Employee
Stem in a Box

Home Sweet Office?
Dinosaur Communication Device
When you See it…

Let Science Motivate you
Passive-Aggressive Post-Its

There's Also a Cookie Cake for Every Occasion..
DIY Office Archery