There are some pictures taken that capture the perfect moment at the perfect time. You'll want to take a closer look at these photos to find the hidden images that make these pictures so special.
Sunflowers
You may think the strange thing about this picture is the odd sunflower in the vase. But take a closer look at the bottom right!
The Good Student
Take a closer look at who is sitting in this classroom. He's such a good student!
Swimming Cats
Who knew baby bobcats loved to swim?
That's One Big Hand
This child is definitely disproportional according to this photo.
Not a Crop Top
No, this woman is not wearing a very short crop top with jeans.
Something Isn't Right Here
When you figure it out, let us know.
When You See It
Here's a hint: look between the couple's arms.
Wait a Second
Where is the other half of this dog?
All About Perspective
This shot will keep you laughing. The man in the back looks super small. He also looks like he's riding on the back of the woman leaning forward.
Too Many Owls
You see on owl? Think again!
Cold Feet
This groom is sending mixed messages on his wedding day.
Three-Armed Man
Someone's photoshop skills didn't show through in this add. The dad has three arms!
Christmas Love
What a beautiful wreath! The man in the window is super excited about it.
Watch Out
This is called "Before Disaster Strikes."
Yikes!
This photobomb is particularly scary. Look between the head of the two girls.
Magical Powers
This woman is floating down the hall! How is that possible? Oh, her pants match the floor.
Where Are the Kids?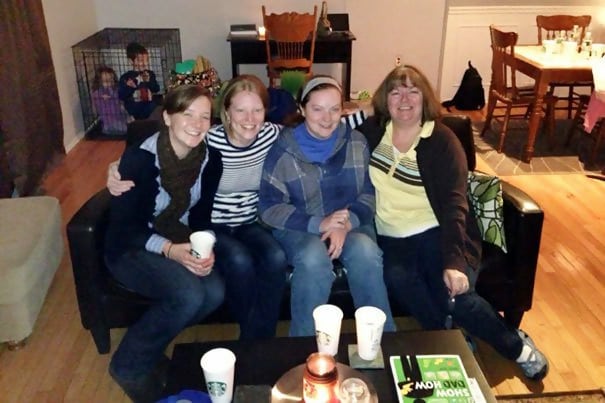 Sometimes you just need a girls' night, even though you can't get a babysitter. It's okay, just lock the kids in the dog crate. They'll be fine.
How Many Cats?
There are two cats in this picture. Can you find the second one?
New Hair Accessory
The newest hair trend is wearing a tarantula on your head.
The Perfect Halloween Costume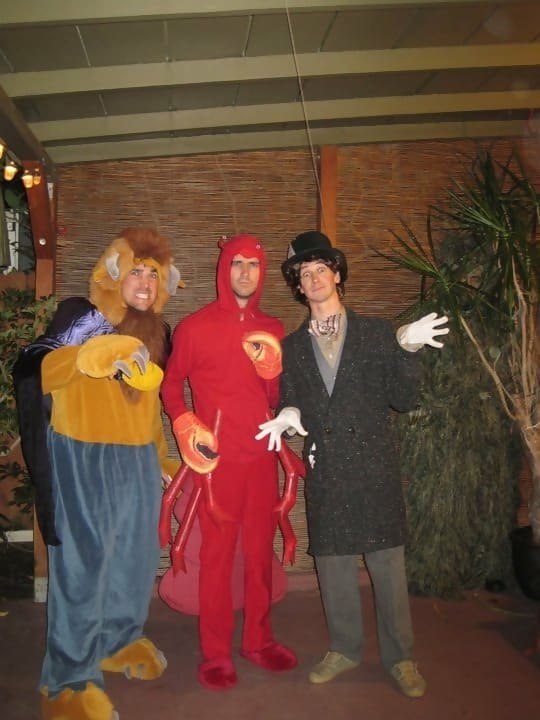 If you don't want to talk to anyone this Halloween, dress up as a tree and just stand in the corner. Nobody will notice you.
The Perfect Selfie
She was definitely feeling herself. The dog was feeling a little thirsty.
Closet of Shirts
This just looks like a normal row of hanging shirts, right? Take a closer look at the sleeves of the red shirts. It looks like a demon's face!
Not a Bun
Nope, this girl is not wearing a bun in her hair.
Look at the Background
This is an epic photo! But take a closer look at the girl in the orange jumpsuit in the background.
Half Man, Half Woman
The person in the background looks like he's a man with a woman's lower half. How is that possible?
Nature's Tricks
This is unfortunate. This fish is forever cursed with a bad word written on its body.
Getting Frisky
The couple in the background decided to get a little frisky during this sports game.
Sunbathing
There are four people in this photo. Can you spot the other girl tanning?
Group Selfie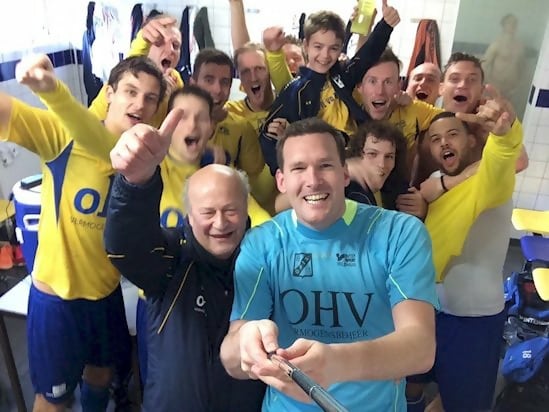 Not everyone was able to make it into the group selfie. Look at the guy in the shower!
Put Some Pants On
Be careful when taking pictures with mirrors in the background.
Where's Waldo?
This is the perfect photobomb for a wedding photo.
Mooned
This man didn't expect to show the world his butt when posting this photo of his injury.
Three-Legged Woman
We still can't figure out how this is possible.
Who's Arm is That?
Who does the arm in the middle belong to? Trippy!
So Cute
This pup looks like he has muscular arms that he's showing off. But it's only his legs.
Long Neck
This girl has the longest neck in the universe!
You'll Have Nightmares for Days
Look in the bottom left corner to have nightmares for days.
Pop Lock and Drop It
Live Schrieber really knows how to get down with his family on vacation.
The Hairy Arm
That woman has one hairy arm. She should look into laser hair removal.

[mashshare]