Depending on who you are, decorating your rooms and living space in the home can either be fun or a complete hassle. If you lack creative ideas and time bringing your room to life may not be an easy task. Which ever way you look at it, wall murals can take the pain out of decorating and can be a quick solution for those looking for innovative new ways to bring a room to life.
A mural is any piece of artwork painted or applied directly on a wall, ceiling or other large permanent surface. A distinguishing characteristic of mural painting is that the architectural elements of the given space are harmoniously incorporated into the picture.
Some wall paintings are painted on large canvases, which are then attached to the wall (e.g., with marouflage). Whether these works can be accurately called "murals" is a subject of some controversy in the art world[who?], but the technique has been in common use since the late 19th century.
33 Wall Murals That Will Bring Your Room to Life
Photographic murals can significantly bring a tired, washed out old room alive with their eye catching photos. I should confess I haven't used Wall Murals before, but I would love to try it myself! In this collection we've gathered 33 amazing Wall Murals That Will Bring Your Room to Life.
Each of these stunning wall murals features incredible photos from around the world. Images such as gardens, city landscapes, Africa, forests, the ocean, underwater and plants and so on.
33 Stunning Wall Murals
Scroll down and see some wall murals that should inspire you to decorate your room with stunning photography! Wall murals draw the human eye far more readily than a dull traditional painting. In fact wall murals will encourage intense discussion and are a great way to add aspects of your personality and character into the living space and general decor.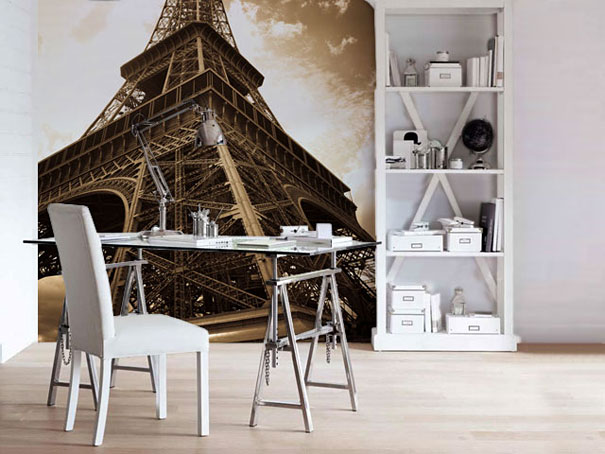 [mashshare]