Do you like experimenting with home décor? Have you ever tried playing with antique mirrors? They have exceptional beauty and have great importance in the interior décor world.
Antique mirrors are different from usual mirrors and the unique look sets them apart. If you want to create an eye-catching space at home, get an antique mirror, and see the effects. In this blog, we'll discuss how we can use antique mirrors in different areas of our house to give the space a new look. Mirrors will make your room look bigger and can even be placed by windows to give the appearance of a larger overall space.
1. As a Wall Partition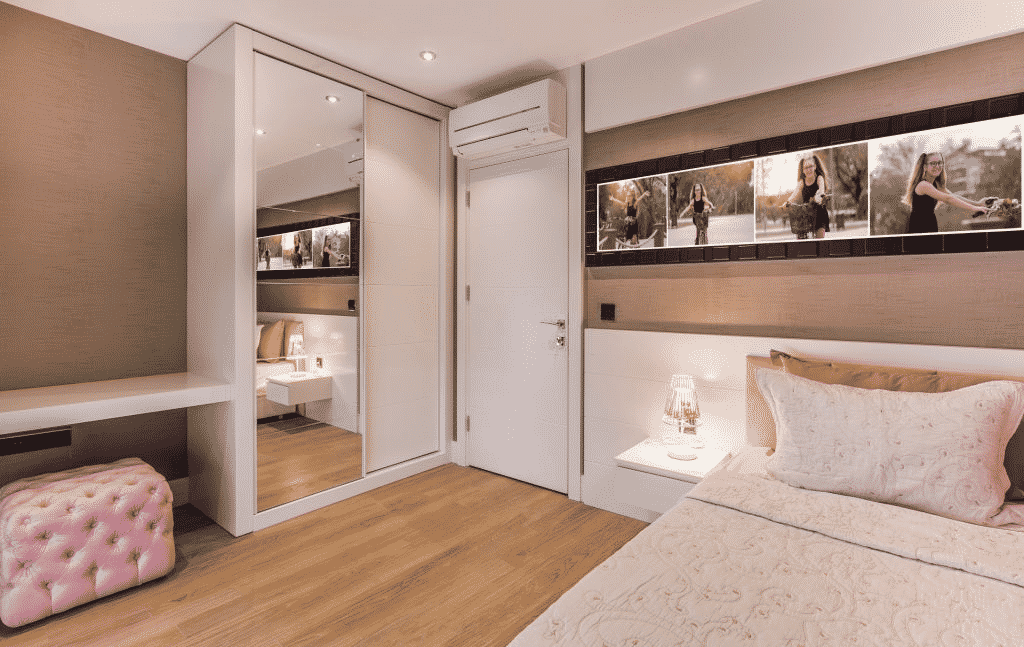 Mirror, mirror on the wall! You must have seen mirror partitions in hotel lobbies, gyms, and studios. So, it's time to bring a twist and use an antique mirror for wall partitions in the room. Trust us; your friends will be stunned when they see this artistic idea in your room.
What's the best part is that mirror partitions make the room look big. The reflection of the room gives it a spacious look. Seems like an interesting idea, no?
You can create a cool separation between the lounge and bedroom. Moreover, you can use a sliding antique mirror and make things more lively and cool.
You can also try the wall partitions in the hallway, as it looks quite interesting. It gives it a spacious look and adds a dramatic effect to the hallway.
2. Table Top
Antique mirrors on tabletops give a vintage look to the interior. Whether you have a coffee table or a dining table, you can add an antique mirror to give it a glamorous look. No matter what is the size and shape of the table, it looks beautiful with the antique mirror on top.
If you have a creative soul, you can for geometric designs that match together for a complete look. There is a lot of variety available for antique mirrors, so you'll easily find something amazing that enhances your tabletop.
Even the bedside tables look amazing with antique mirrors. When you place a lamp on those tables, the tabletop looks elegant.
3. Simple Bedroom Décor
In the bedroom, you have many places to use the antique mirror. You can use it as a wall décor item. Antique mirror frames also look appealing on the wall above your bed. You can also add some drama to the wardrobe by adding an antique mirror in the center.
Other than that, it could be used on the head of the bed. You can also use antique mirrors in vintage frames and place some of these on a wall. You can place in a mix and match design or you can show a gradation of sizes from big ranging to small or vice versa.
If you want the room to appear larger, you can use a freestanding antique mirror as well.
4. Kitchen Backsplash
Don't forget the kitchen as it's the favorite place for most people. The countertops can be accentuated with antique mirrors, while the tiles can also be covered with antique mirrors. You can also use it on the cabinets and use LED lights to enhance the mirror.
If you have dark countertops, you can use antique mirrors for kitchen backsplash. What about having a mirror backsplash behind the cooking range? It looks super cool and if you have a unique taste, you should definitely go for it.
5. Antique Mirrored Furniture
Bed sets with antique mirror embellishments are beautiful but only a few people like such bold choices. However, antique mirror tables make a great place in the house.
Have you seen an antique mirror chest? It looks lovely and if it's decorated with gold and silver leaves or abstract paintings, it would look good for years.
You can also put antique mirror frames over a fireplace or a piano for a vintage look. Vintage mirrors can be placed anywhere with modern stuff as long lamps and they look fantastic.
Why should you use antique mirrors?
Antique mirrors can change the look of any living space and offer it a vintage charm with a modern effect. Now we know why antique mirrors are popular in modern furniture designs. This is one reason why interior designers prefer them so much.
Another reason for their increased popularity is that antique mirrors offer a focal point and a touch of elegance to any space.
Wrap up
If you like any of these ideas and want to buy an antique mirror for your home, Fab Glass and Mirror have the perfect solution for you.

They offer custom cuts and designs that can bring an elegant look to any space. You can choose different shapes of the antique mirrors, and use them in the living space. It is time to show your interior designer personality to the world and bring a touch of vintage and glamour by using antique mirrors at your place.

[mashshare]